Newsletter 9th December 2022
All extra-curricular clubs have now finished. Please collect your child at the end of the school day.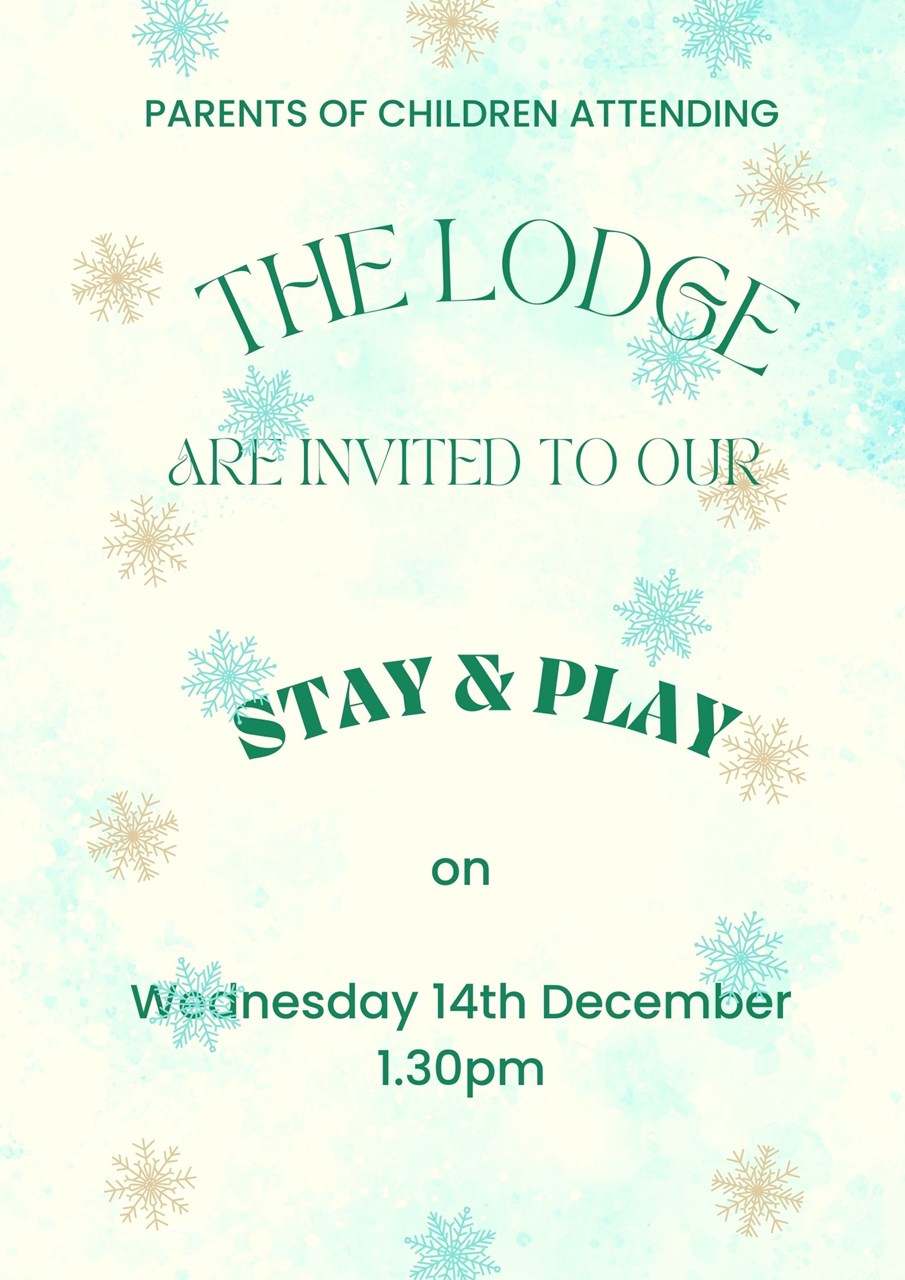 Brushstrokes Christmas Toy Appeal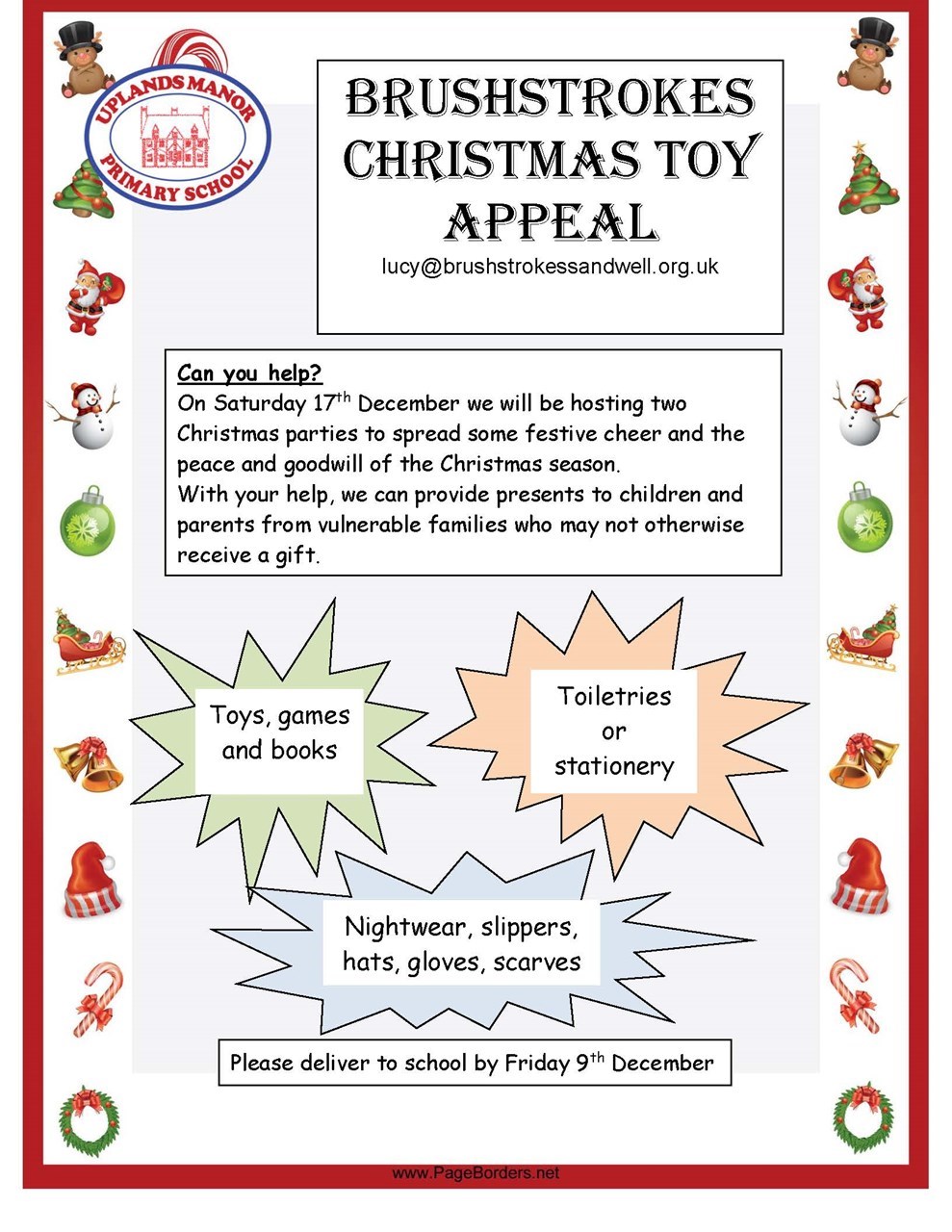 Friday 16th Christmas Party day
Friday 16th Last day of term
School will be closed for the Christmas holiday from Monday 19th December to Monday 2nd January. We will re-open on Tuesday 3rd January for all children.
Thursday 5th Reception - Year 6 & The Lodge Flu Immunisations

We believe that it is important to celebrate achievements. As part of our 'Good to be Green' behaviour and reward system, each week, children may be given a certificate, a gold letter from a member of staff or a certificate from Mr Dickinson or Miss James. Here is a list of some of the children who have received an award this week:
Headteacher & Deputy Headteacher Awards
Raven for fantastic writing inside her Christmas cards
Aleyah for fantastic writing inside her Christmas card

Flu Immunisations Thursday 5th January 2023
The flu immunisations for children in The Lodge and Reception to Year 6 will be taking place on Thursday 5th January. A letter was sent to you earlier this week on the School Gateway app with the information and a link to click to inform the NHS if you give your consent to your child receiving the vaccine in school or not. It is a small spray into the child's nose.
Christmas holiday food and activities vouchers for those eligible for Free School Meals
If your child is eligible for Free School Meals, you will receive emails in the week beginning 12th December with the information for the Christmas food and activities vouchers. Please make sure that we have your correct email address logged on our system.
Donations for our Sensory Garden - a big thank you!
We want to say a big thank you to Annabel, Oliver and EH Smith for their very kind and generous donation of the decking, timber and soil that we can now use to build planters to create a sensory garden.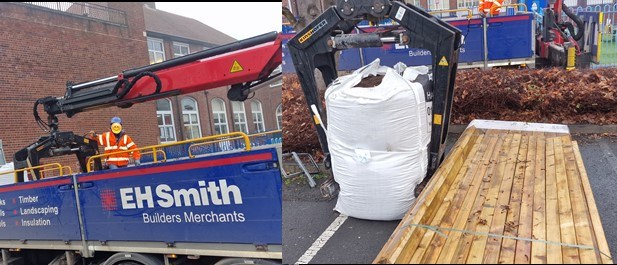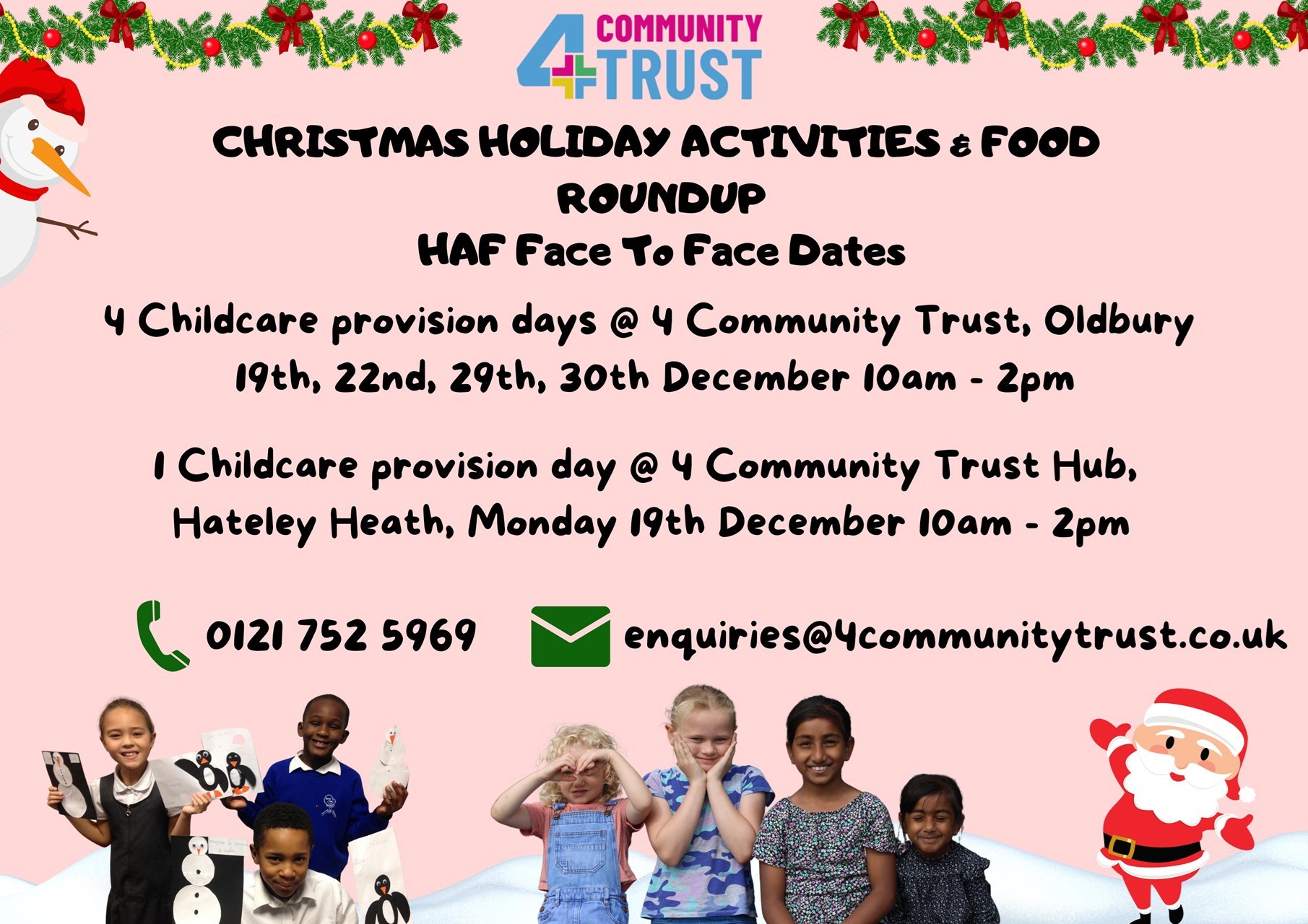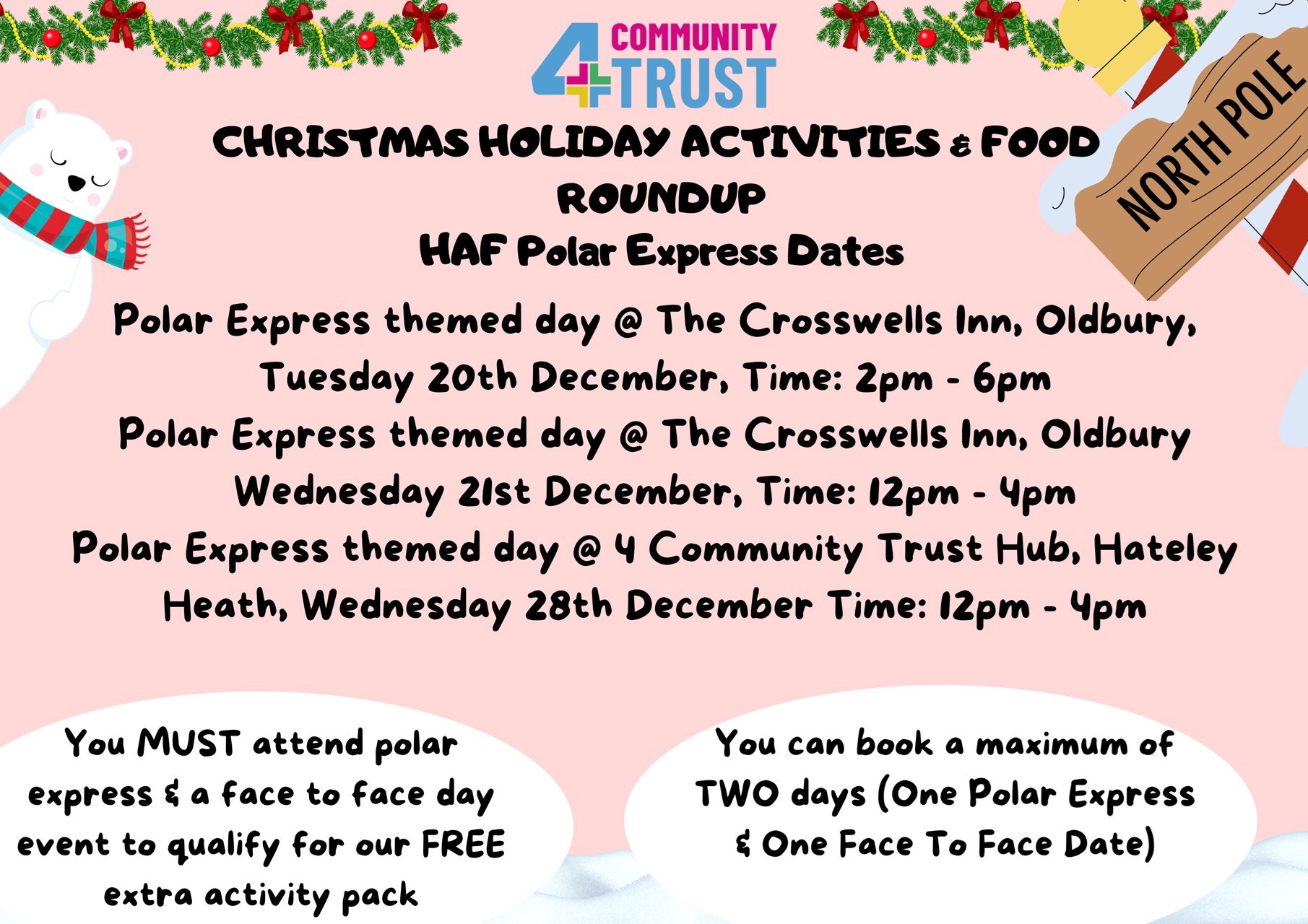 Holiday activities across Sandwell
There are lots of activities for families during the Christmas break. Take a look below for the events in your area.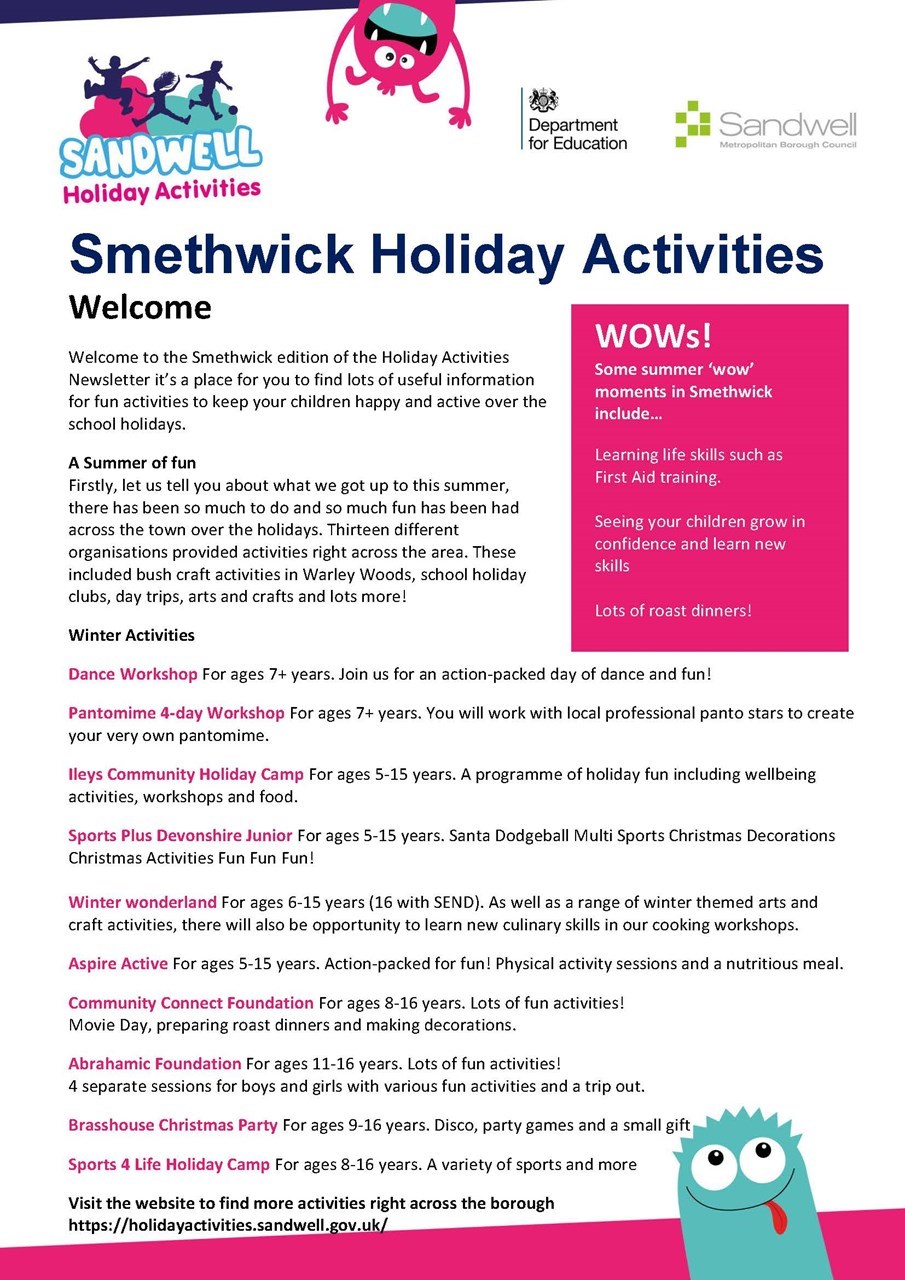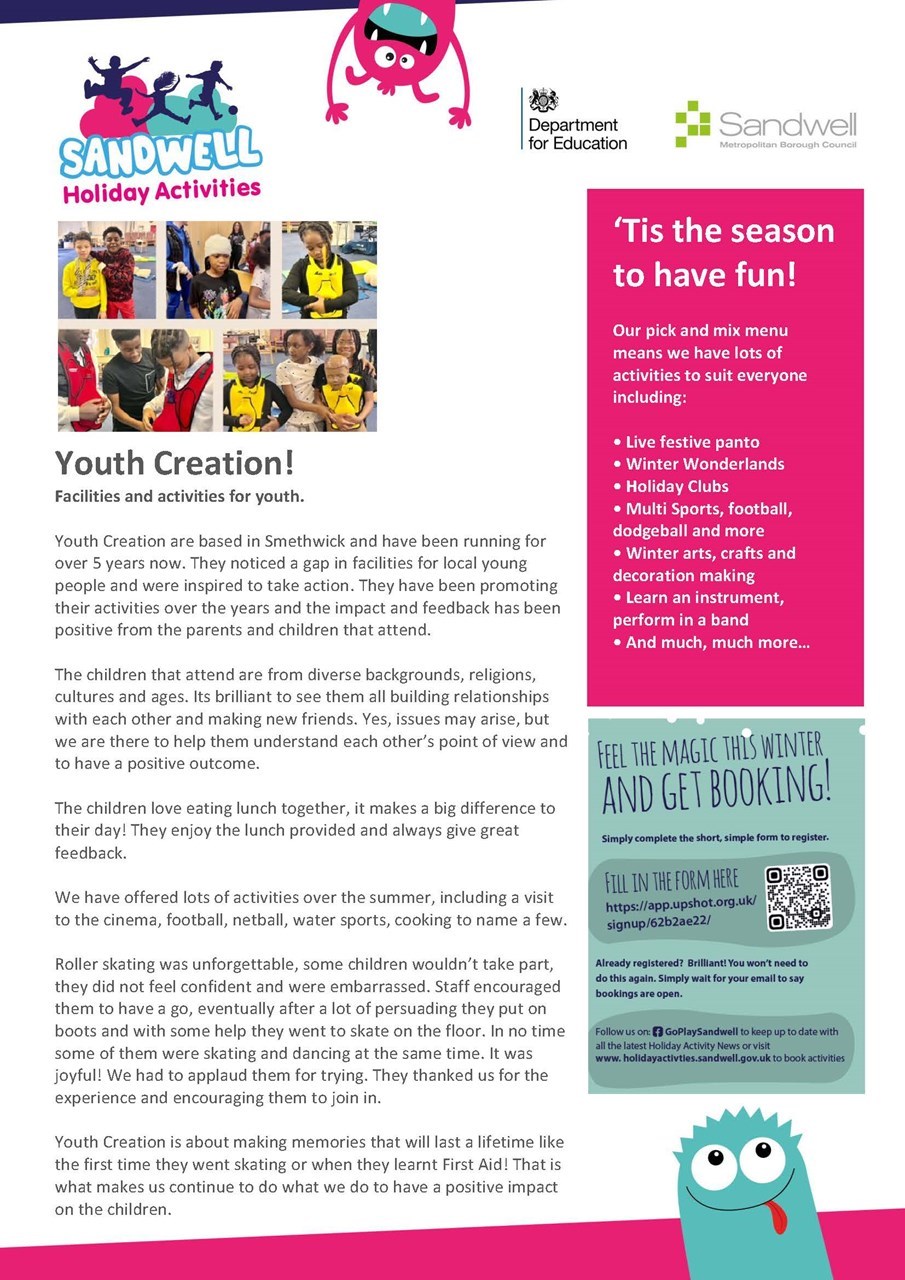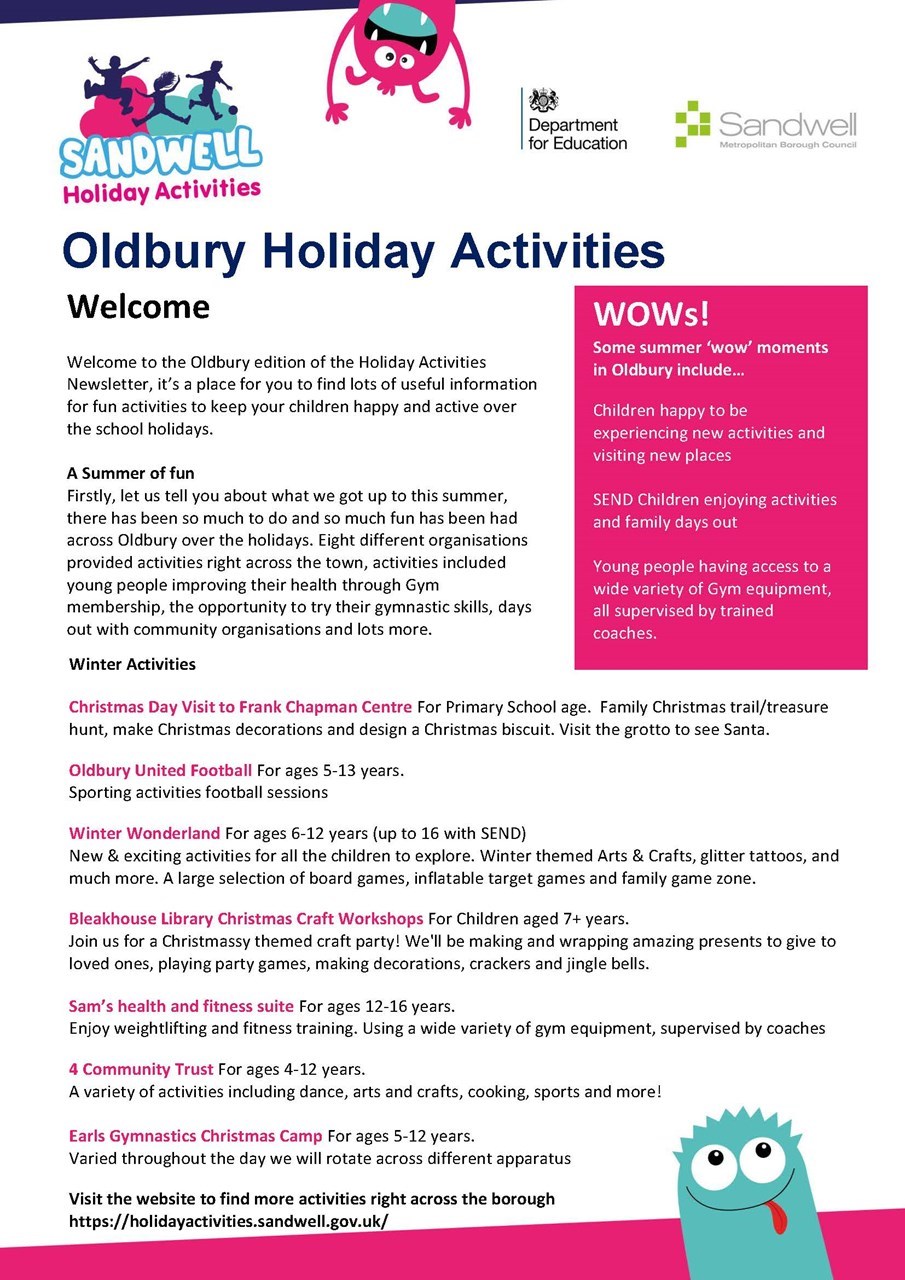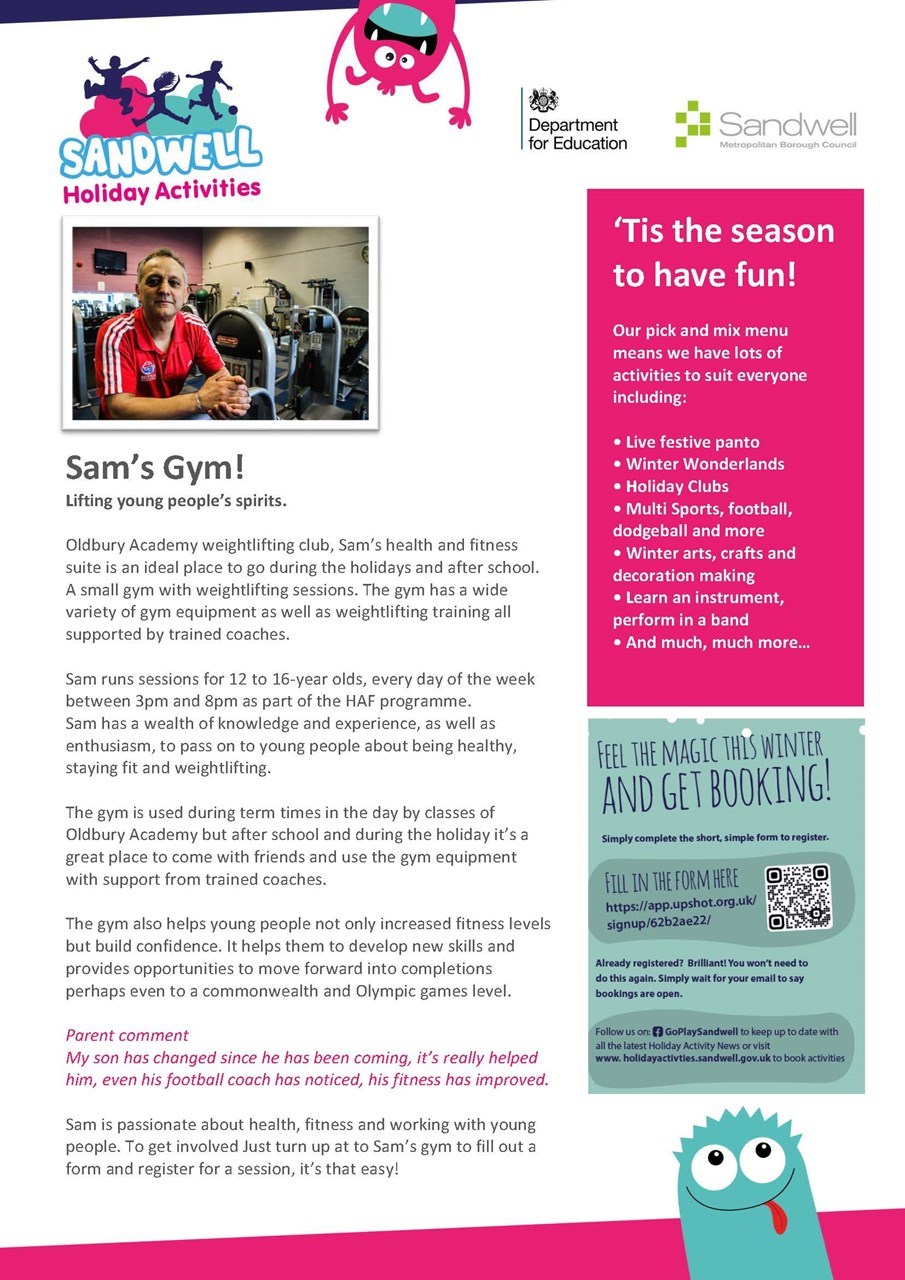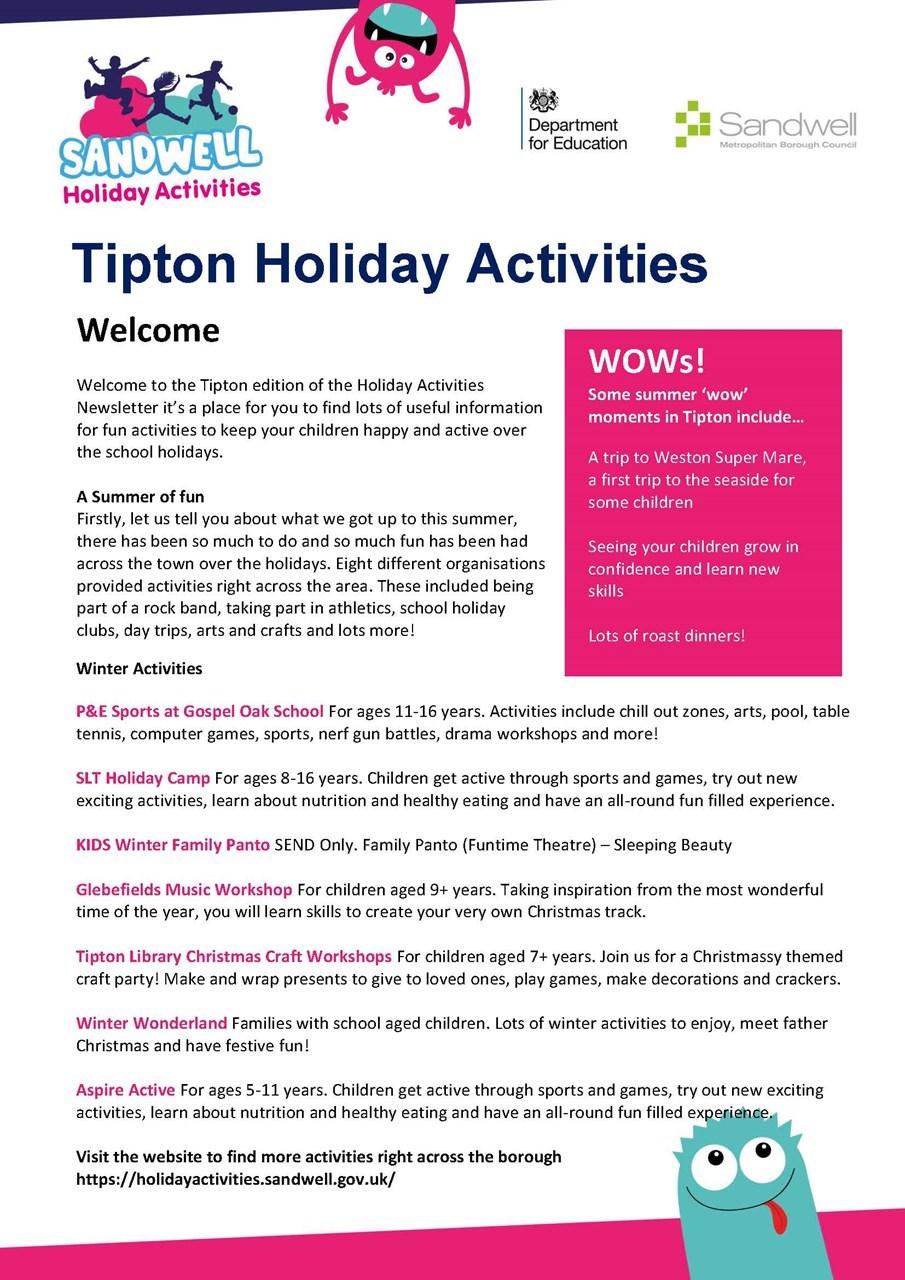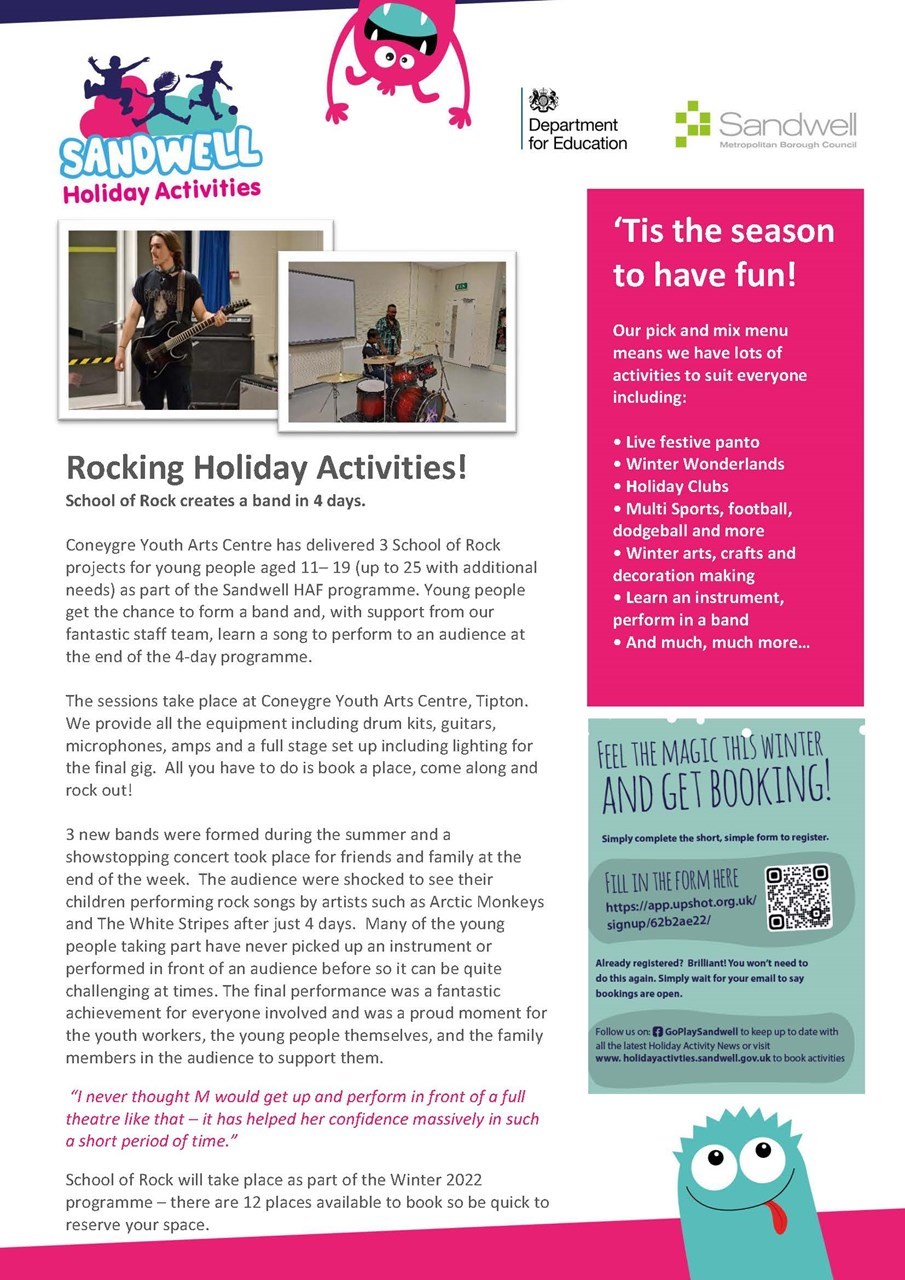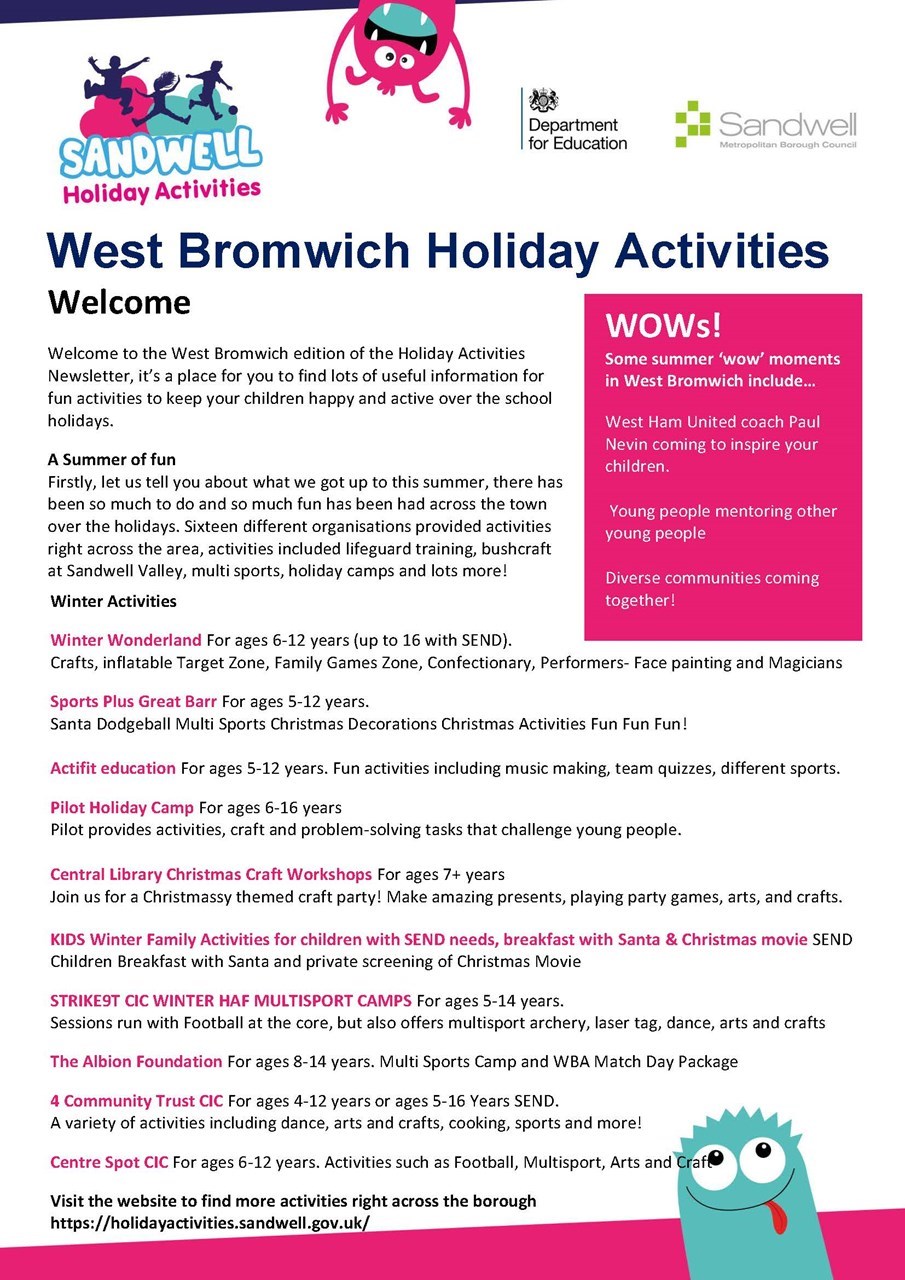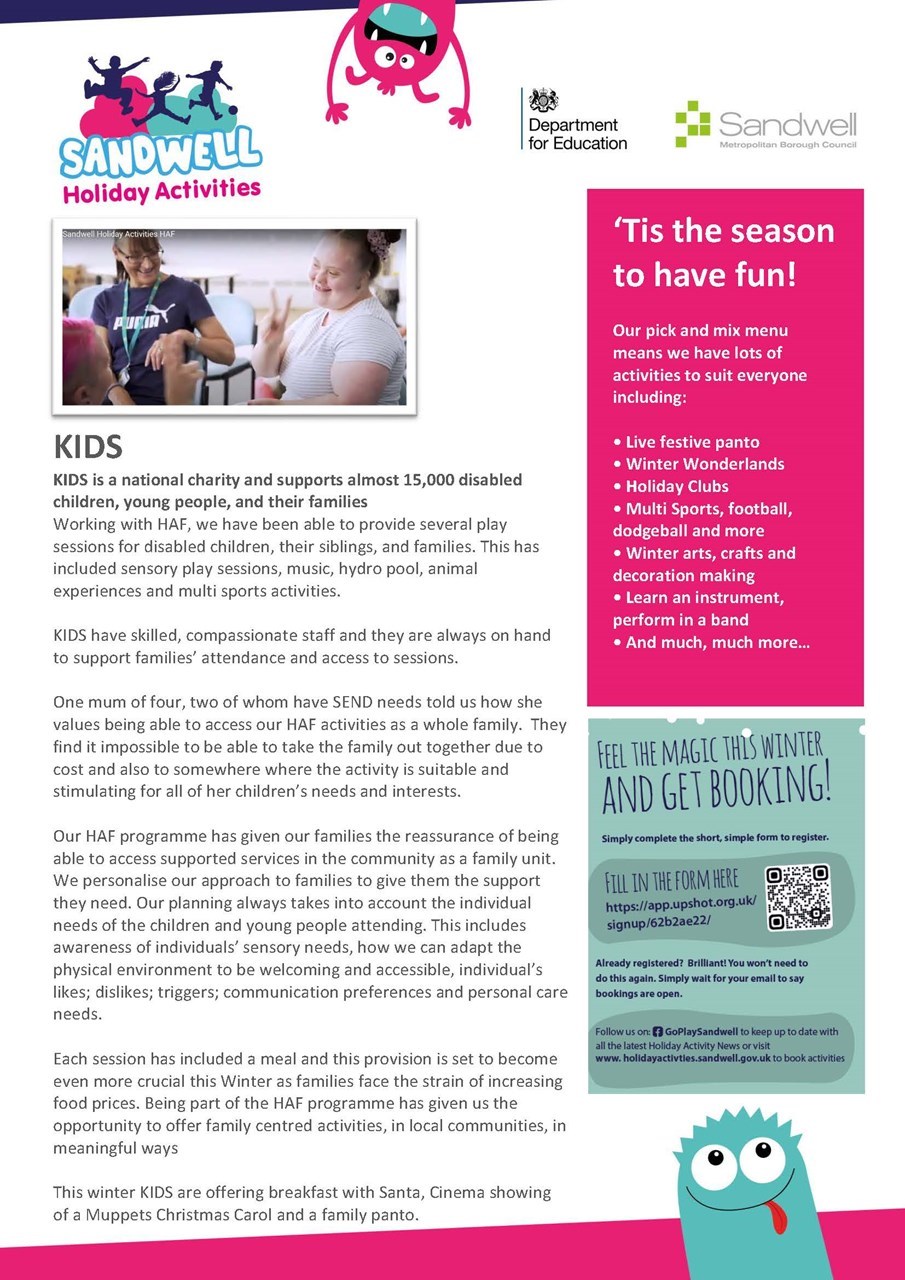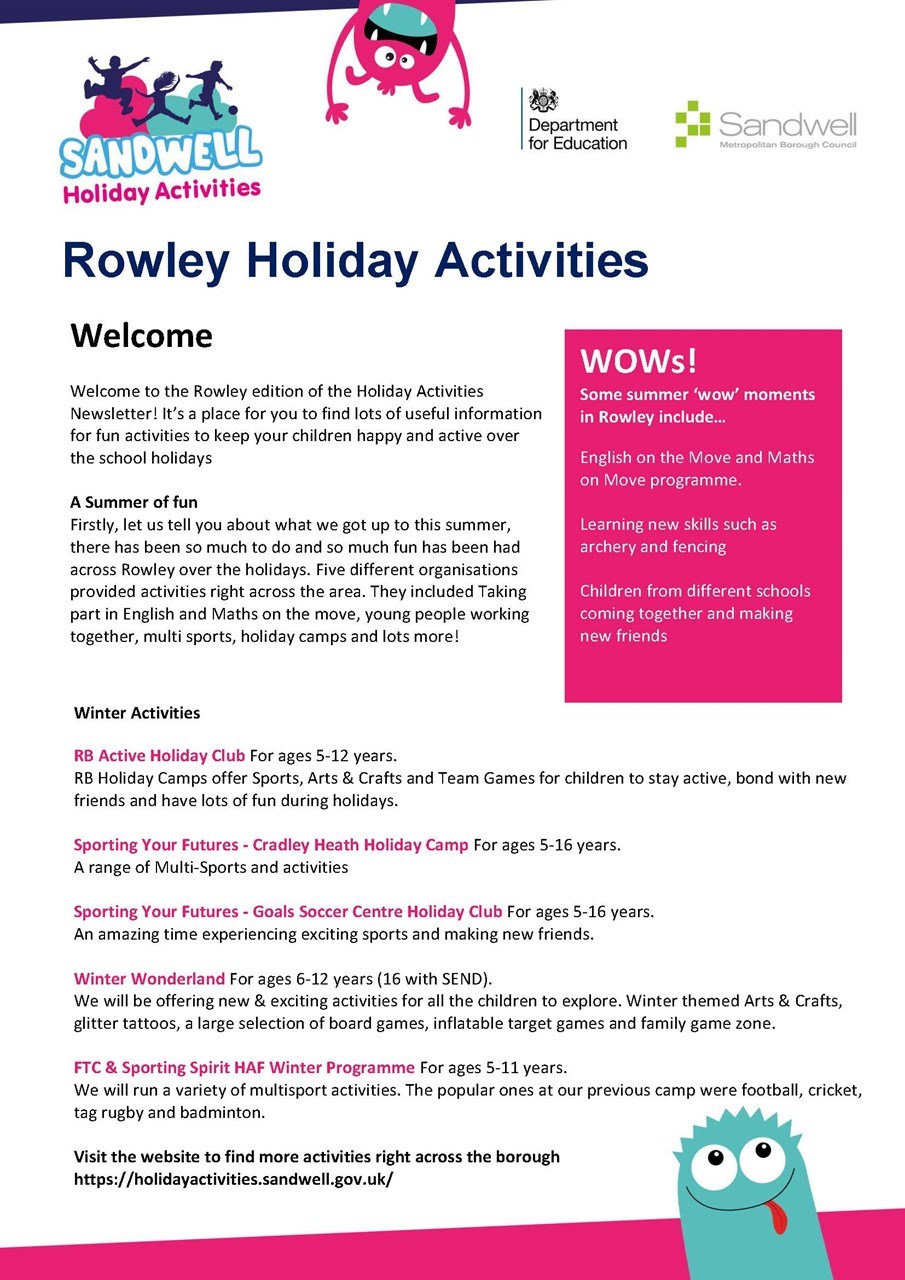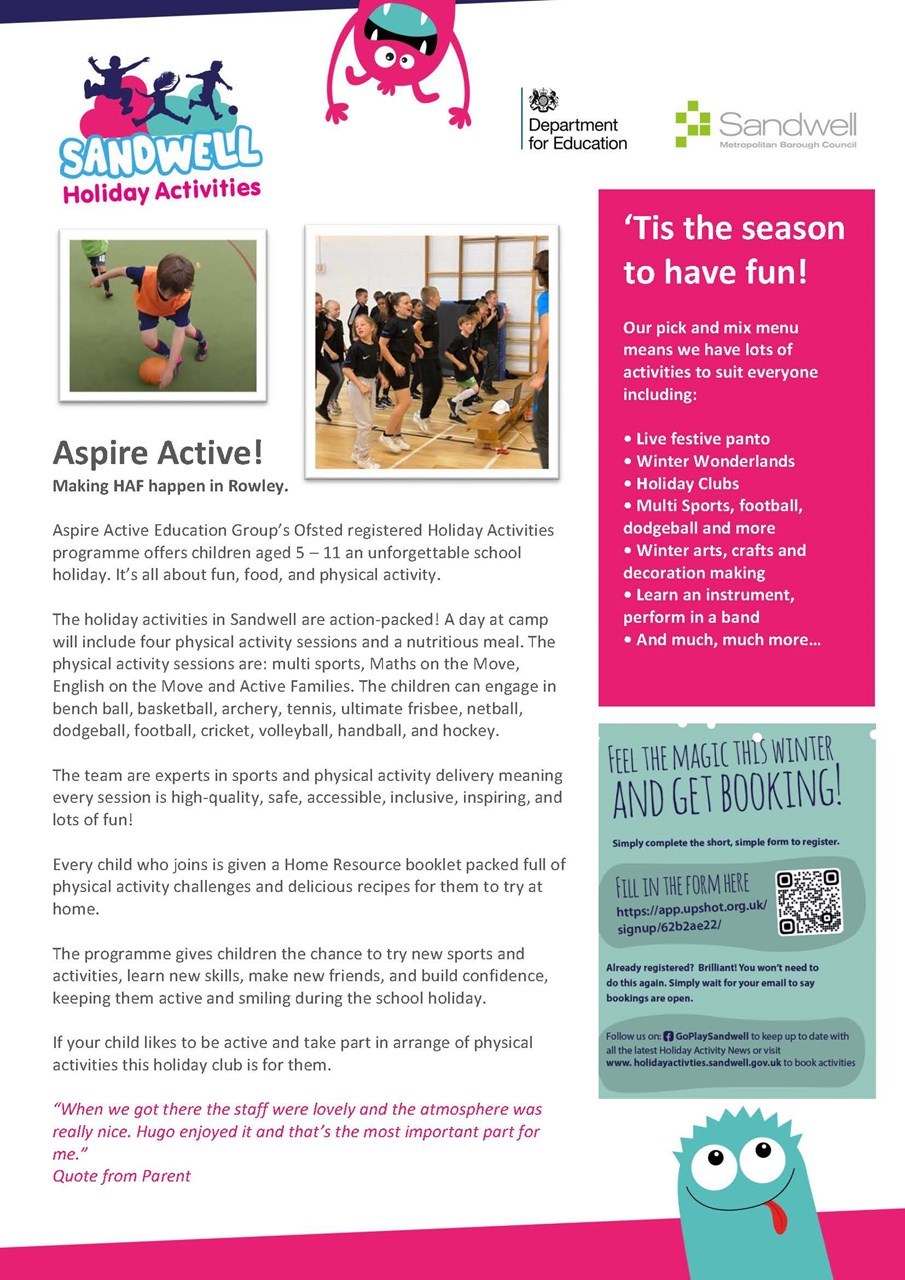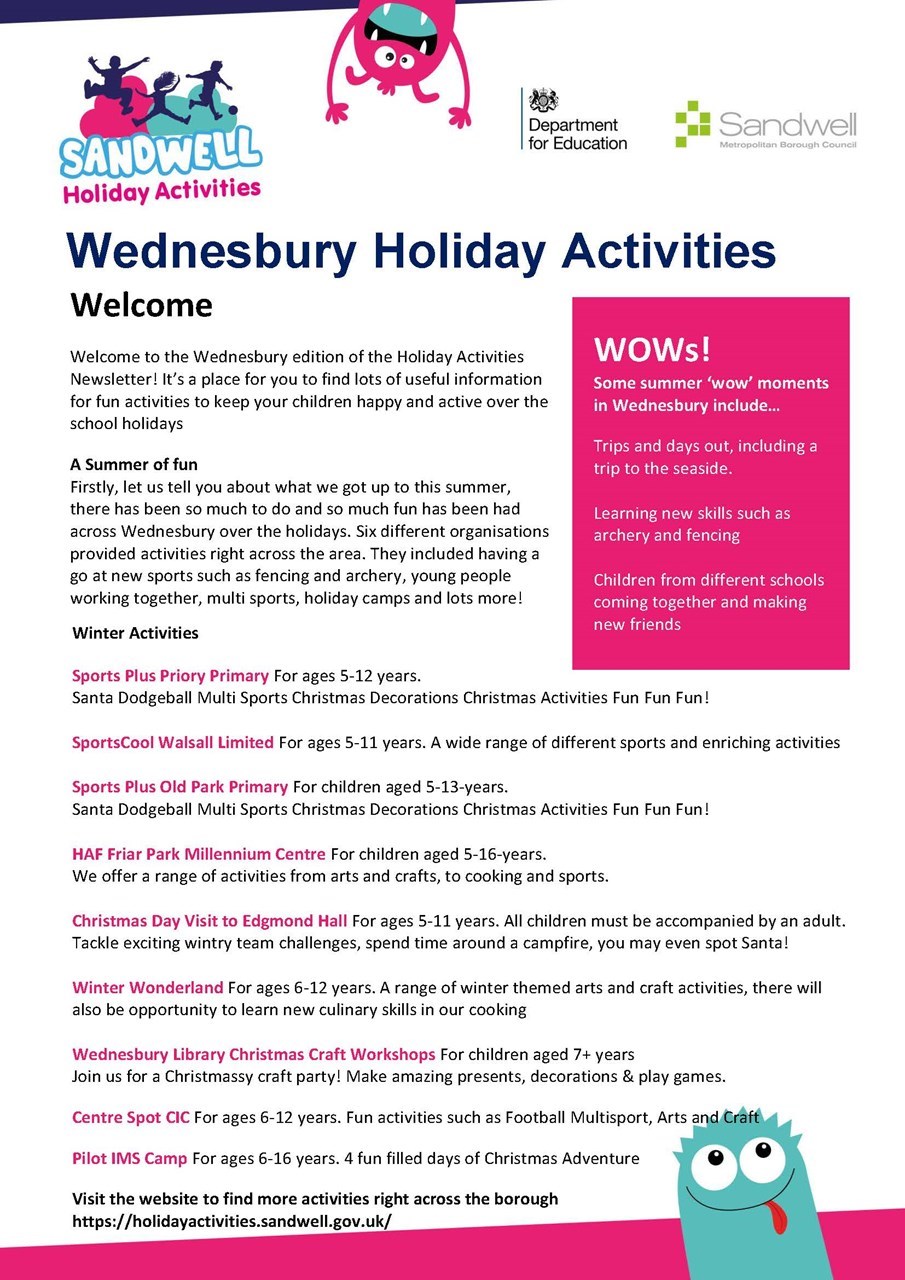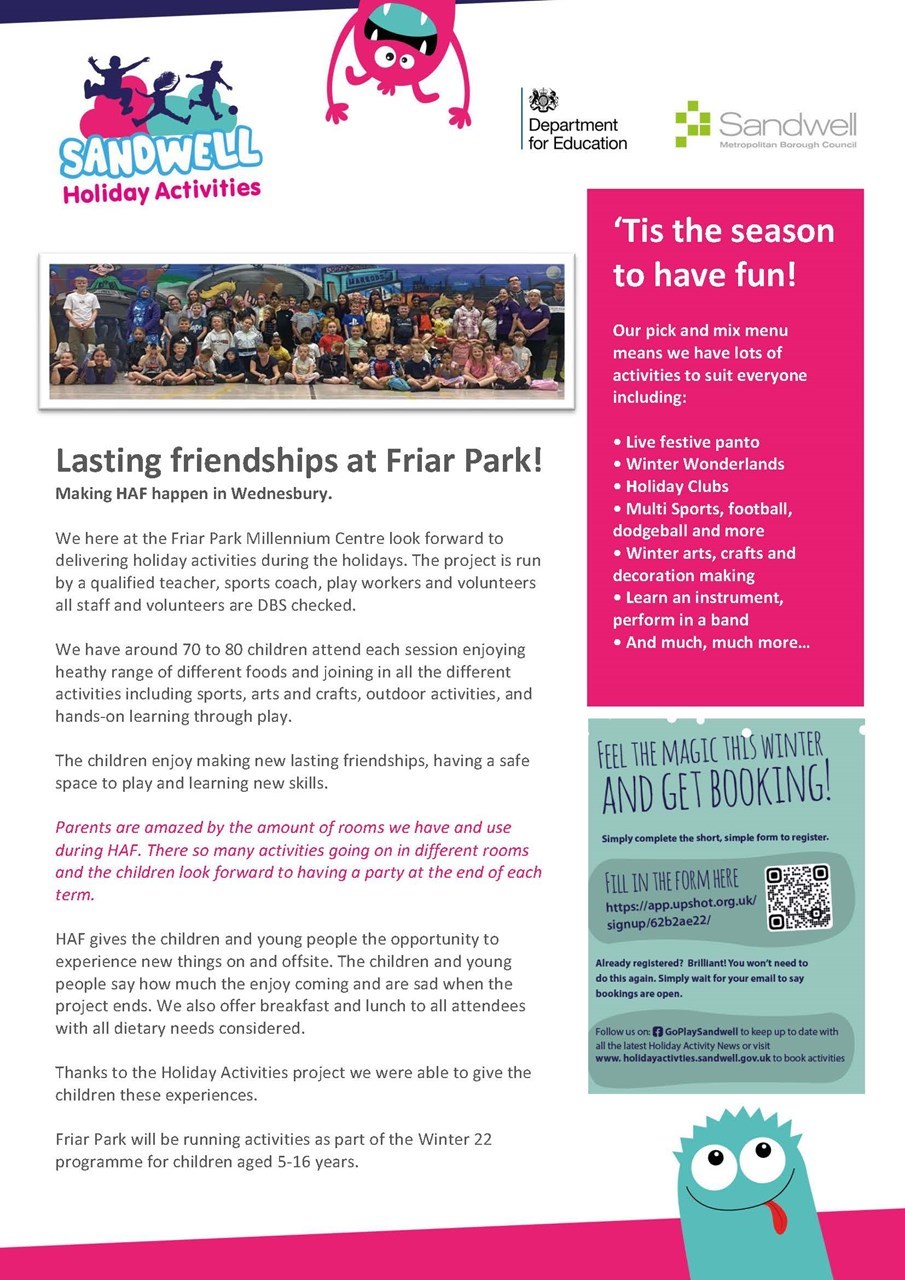 Supporting Sandwell - Cost of Living Booklet