Newsletter 3rd March 2023
Extra-curricular clubs Spring 2
Y3, Guitar and Girls' Football Clubs end on Friday 31st March. If we need to cancel a club, we will give you as much notice as possible.
Tuesday 7th 9am Year 1 Phonics workshop for parents
Thursday 9th 9am RM class assembly
Friday 10th 9am 5P class assembly
Monday 13th Science day
Tuesday 14th 2.30pm Year 6 SATs meeting
Wednesday 15th NEU Teachers' Strike day
Thursday 16th NEU Teachers' Strike day
Friday 17th Red Nose Day for Comic Relief
Tuesday 21st 3.30-6pm Pupil Progress meetings & Book Fair
Thursday 23rd 3.30-6pm Pupil Progress meetings & Book Fair
Friday 24th 9am 5W class assembly
Monday 27th Autism Acceptance Day - more details to follow
Thursday 30th 9am Reception Easter Bonnet Parade
Thursday 30th 2.40pm Year 2 SATs meeting
Friday 31st Last day of term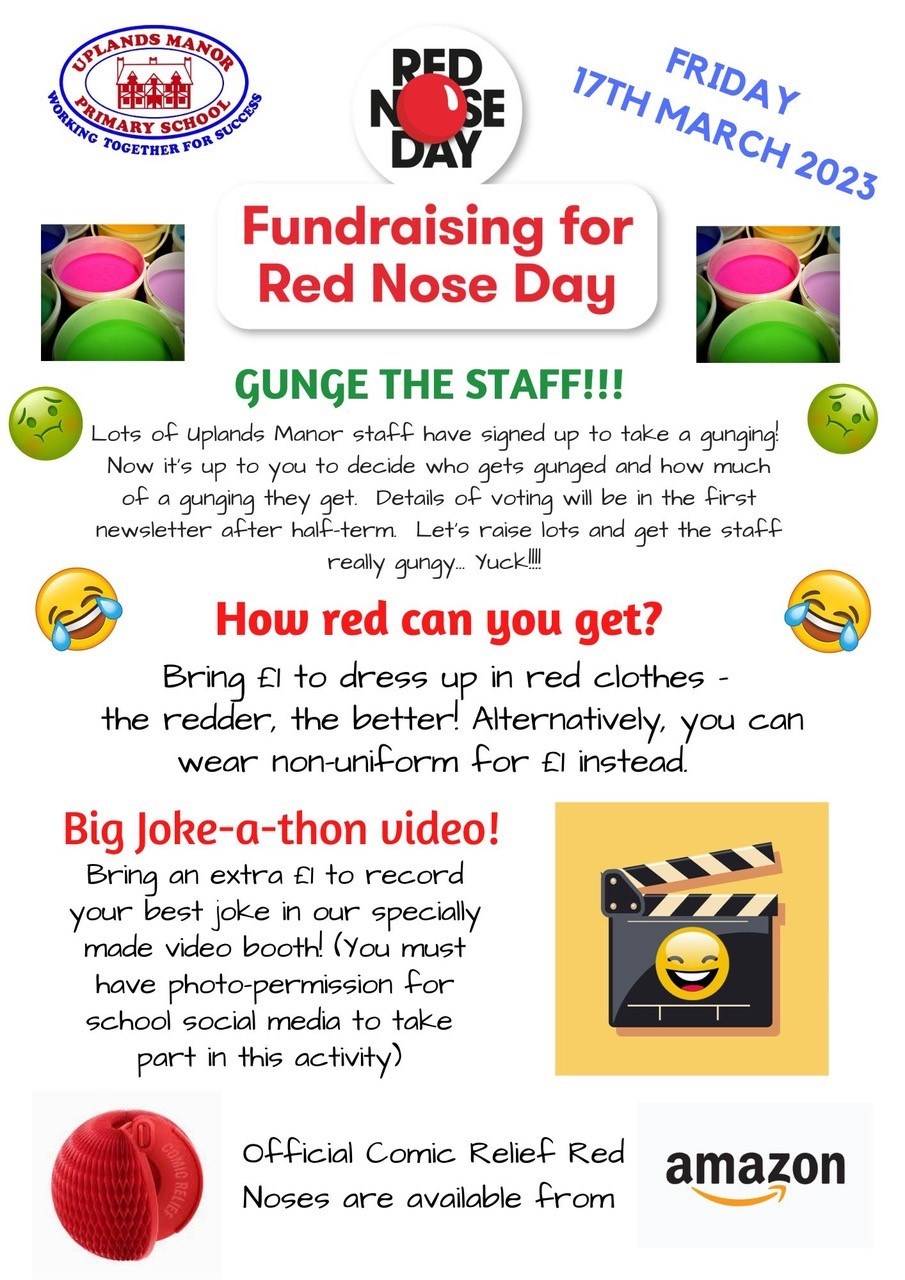 Pupil Progress Meetings & Book Fair Tuesday 21st and Thursday 23rd March 3.30 - 6pm.
4Community Trust, The Dorothy Parkes Centre, Singlepoint, The Girls' Friendly Society and LTS (our school meal caterers) will be attending the Pupil Progress meetings.
Do take a minute to find out what they have on offer for you and your children.
Monday 3rd - Friday 14th School closed for Easter holiday
Monday 17th School re-opens for all children
Monday 17th & Wednesday 19th Year 4 talk by West Midlands Fire Brigade
Monday 1st School closed for bank holiday
Tuesday 2nd School re-opens for all pupils
Wednesday 3rd 3H class assembly
Monday 8th School closed for the King's Coronation (extra bank holiday)
Tuesday 9th - Friday 12th Year 6 SATs week
Wednesday 24th 3C class assembly
Friday 26th Class photographs
Monday 29th May - Friday 2nd June School closed for half term
Below is the list of term, training (we will confirm either January or February as soon as possible) and holiday dates for 2023 - 2024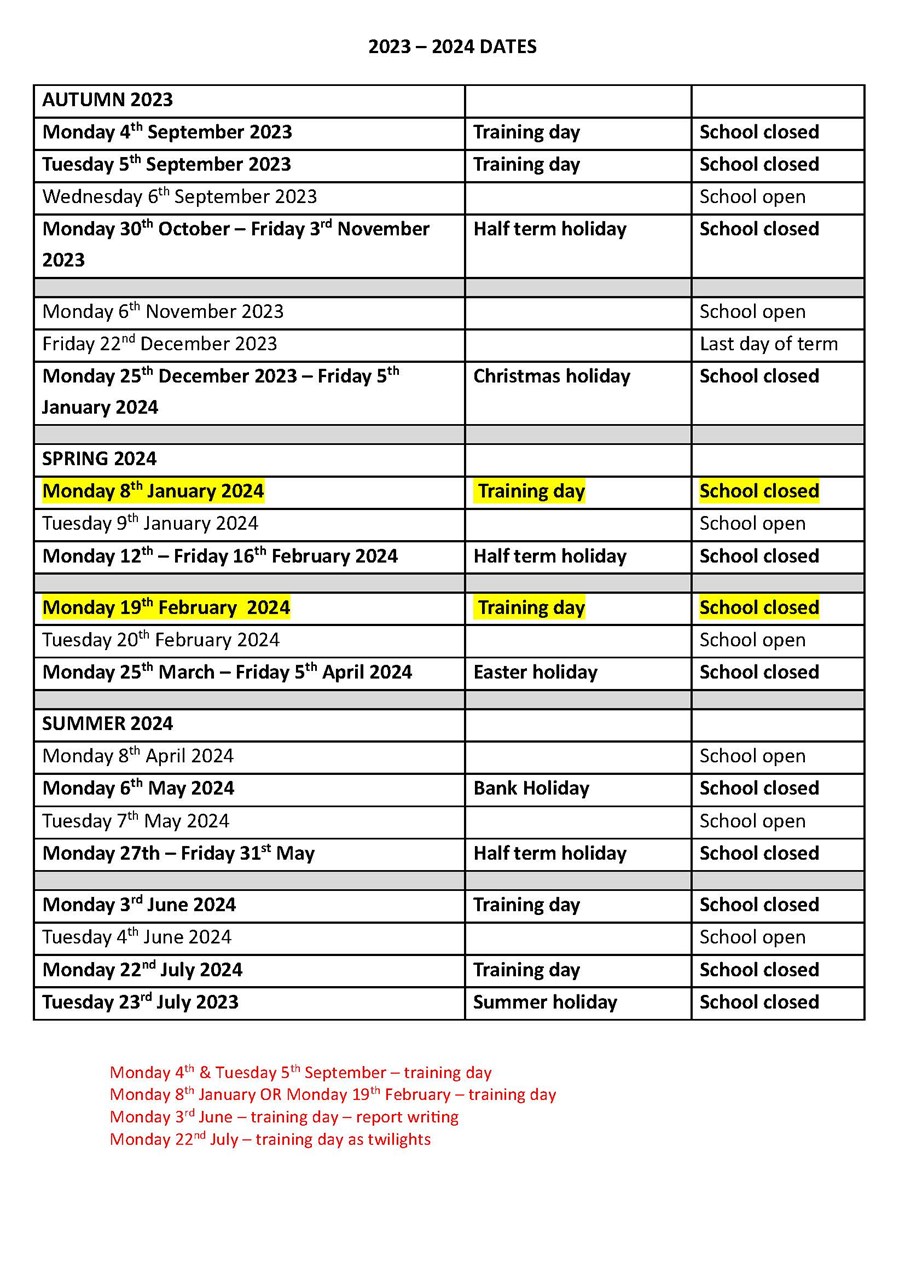 Lara for her fantastic pop-up book that she designed
Jasnoor for excellent behaviour
Ekam for excellent behaviour
Ailen for excellent behaviour
Nyuma for excellent behaviour

Parents, Carers, Grandparents, Aunties, Uncles of children who attend Uplands - we need you!
Do you have any spare time during the week? We would be very grateful for help with hearing our children read in school.
If you are interested and want to find out more, please email your full name, the names and classes of your children currently attending Uplands and the days/times you are able to offer to headteacher@uplandsmanor.sandwell.sch.uk
Thanks
Miss James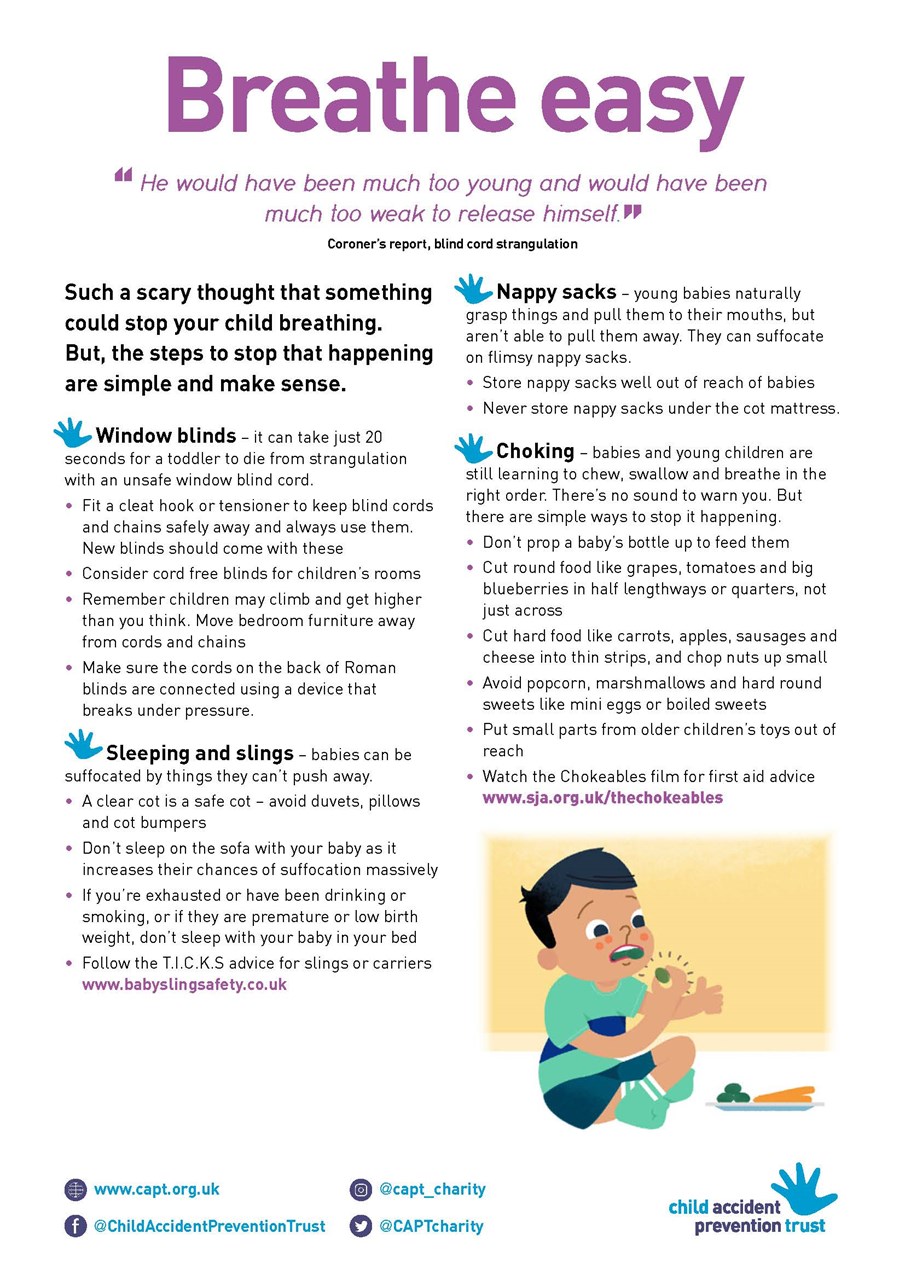 Healthy break time snacks and lunches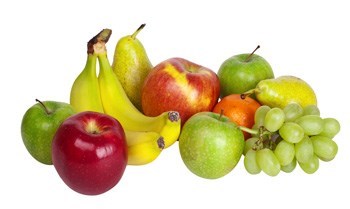 Please send healthy break time snacks into school, such as fruit or vegetable sticks. Please don't send crisps or chocolate for break.
If your child brings a packed lunch, here are some ideas of what you could include.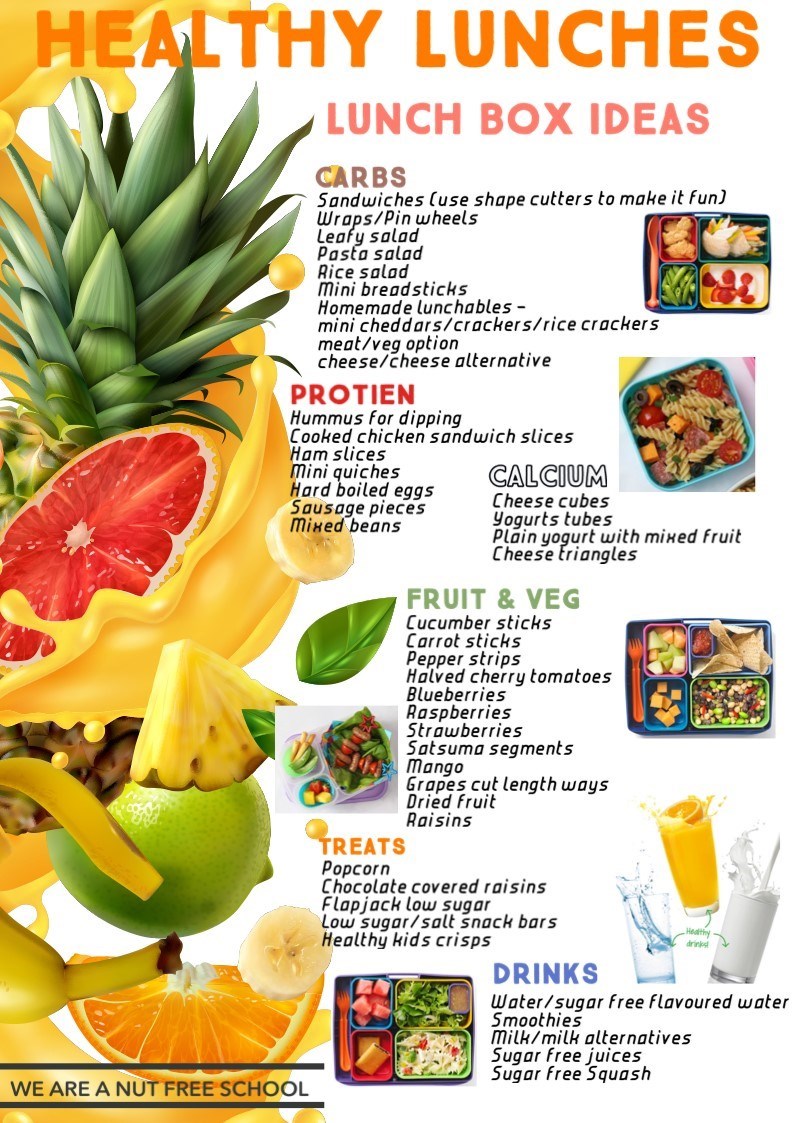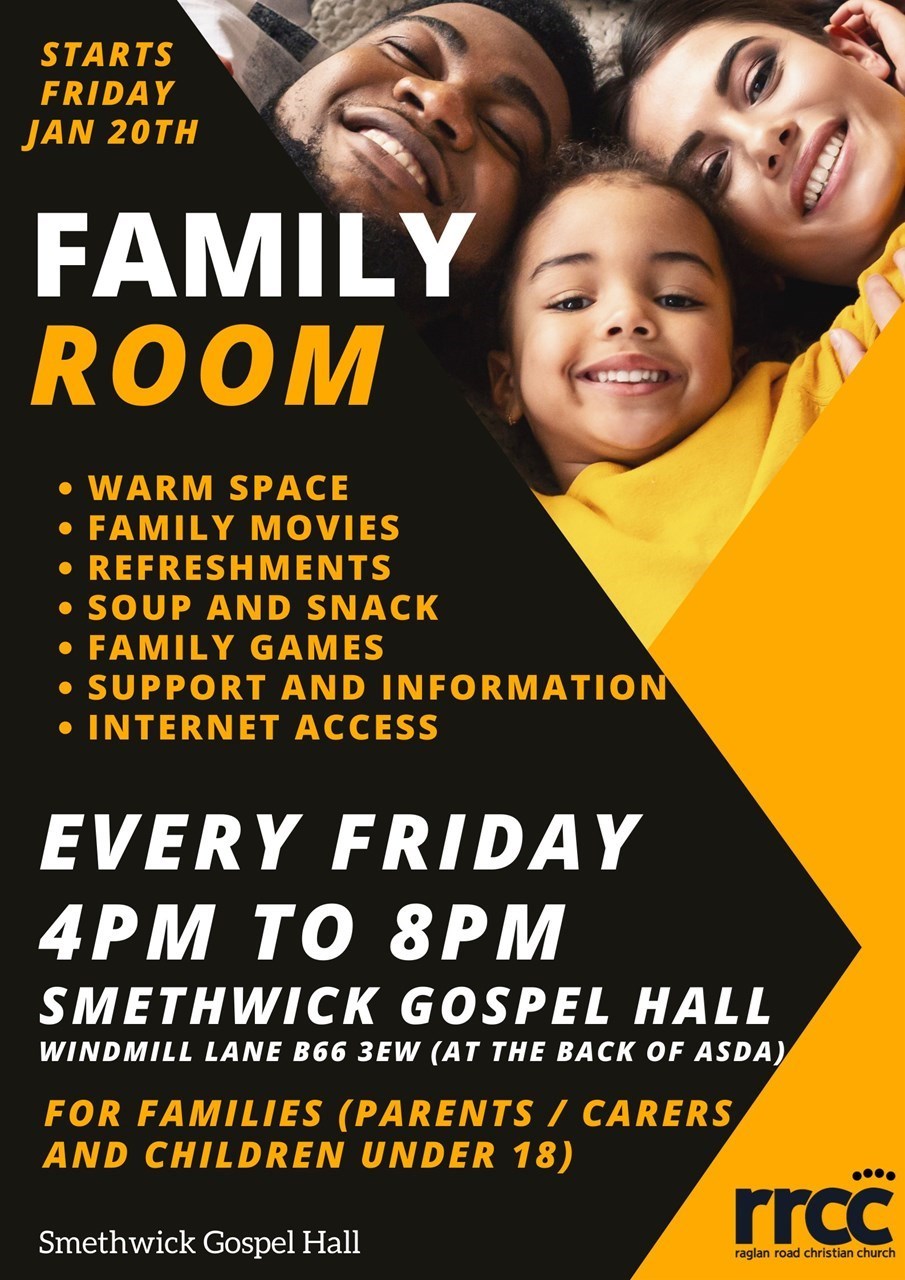 Sandwell Parents for Disabled Children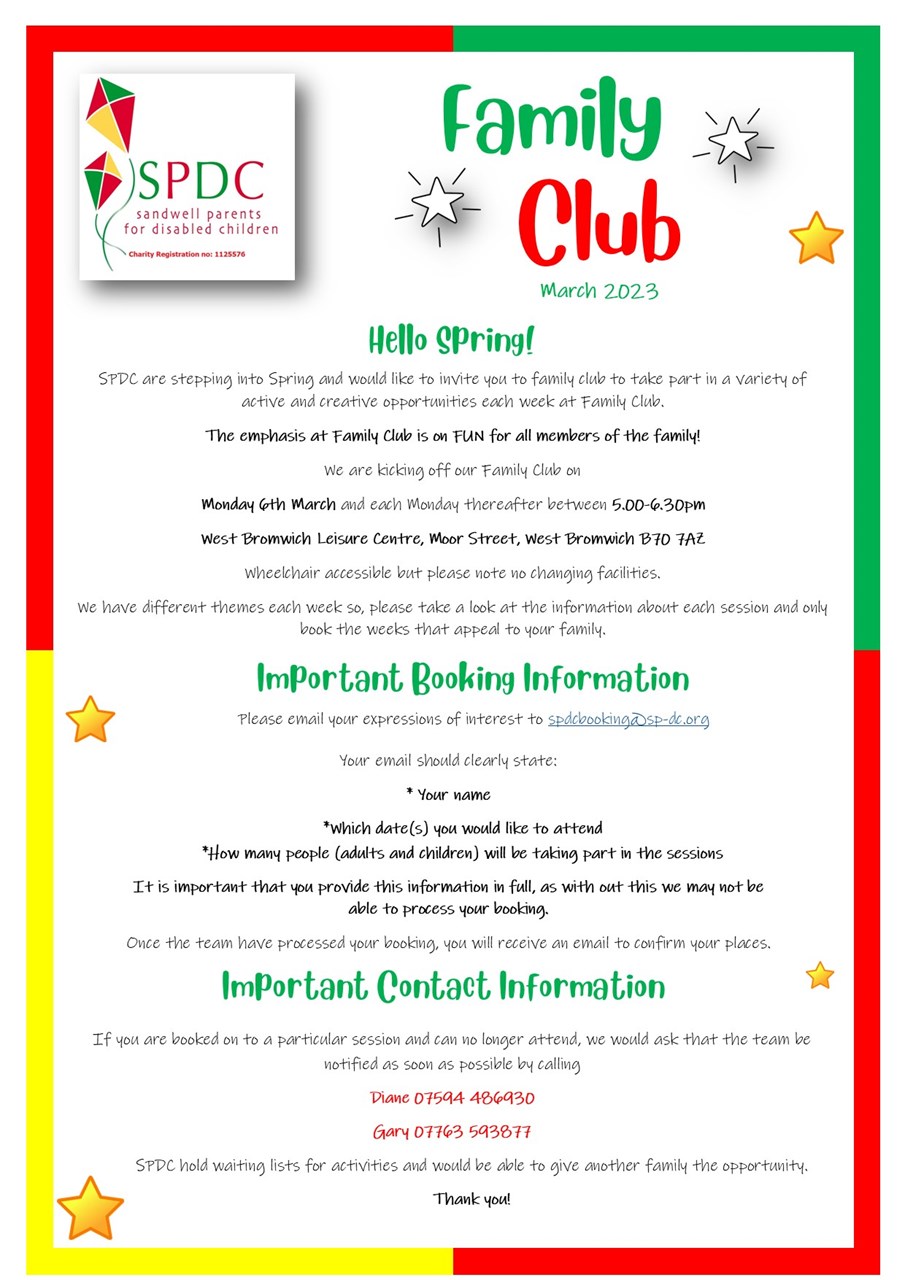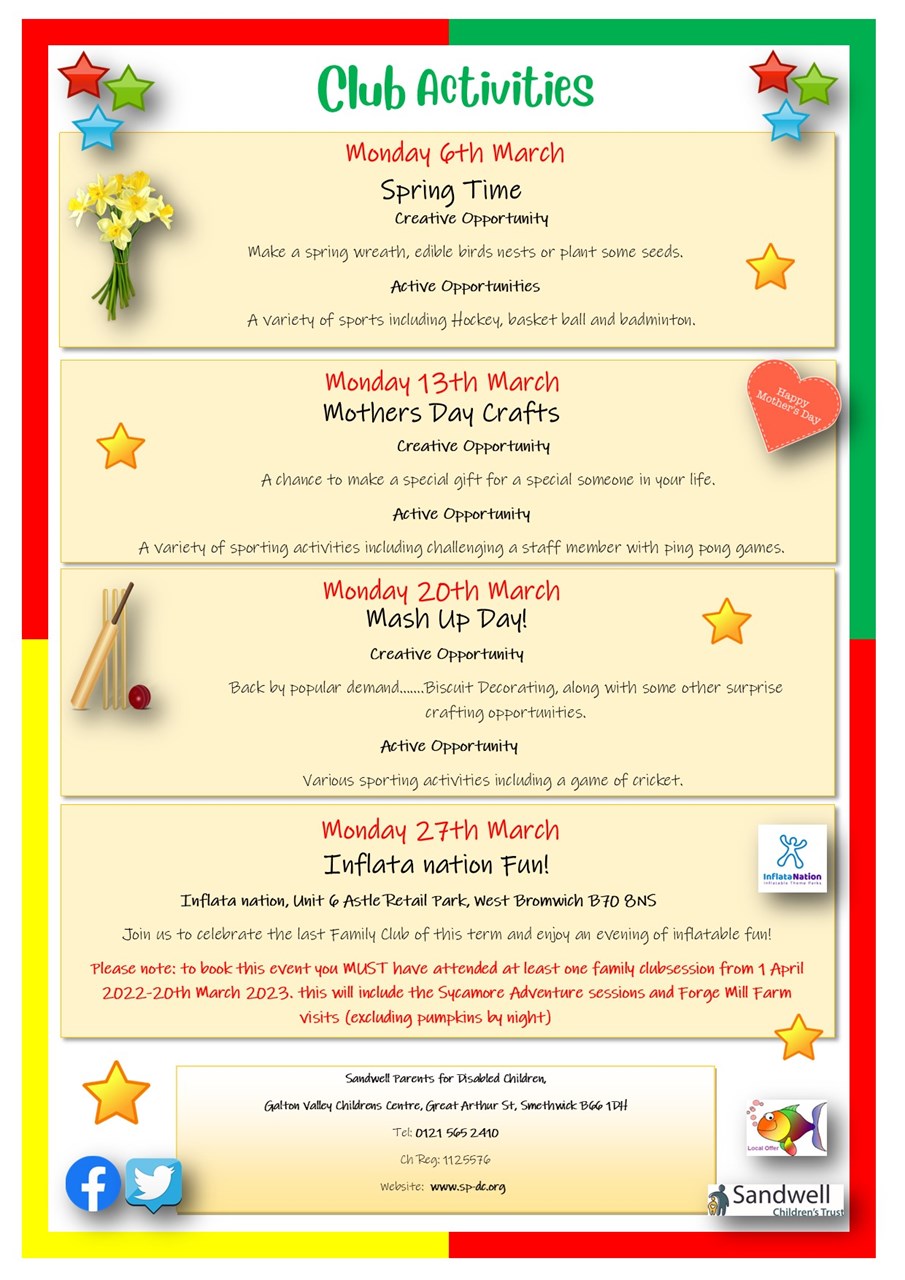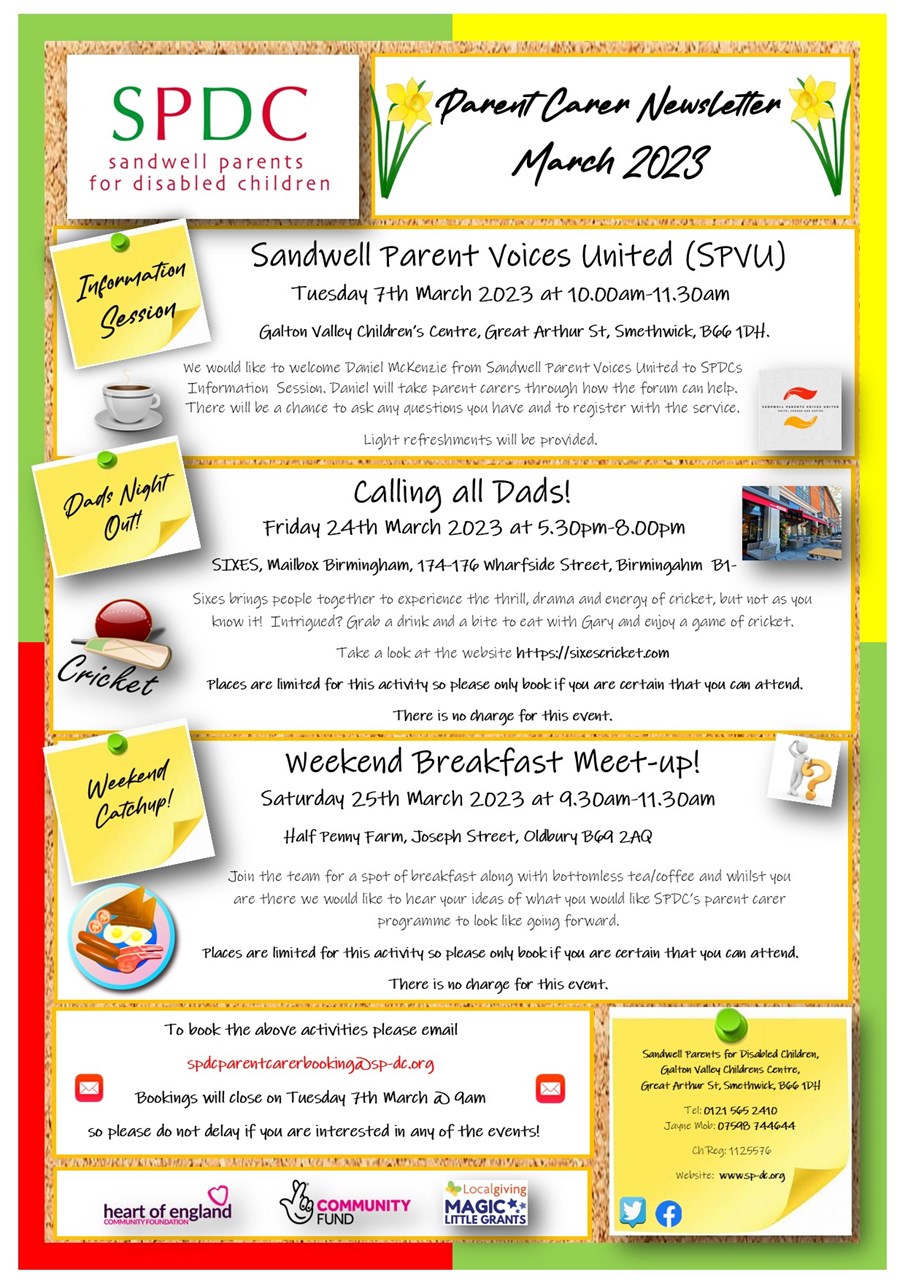 The Girls' Friendly Society at The Dorothy Parkes Centre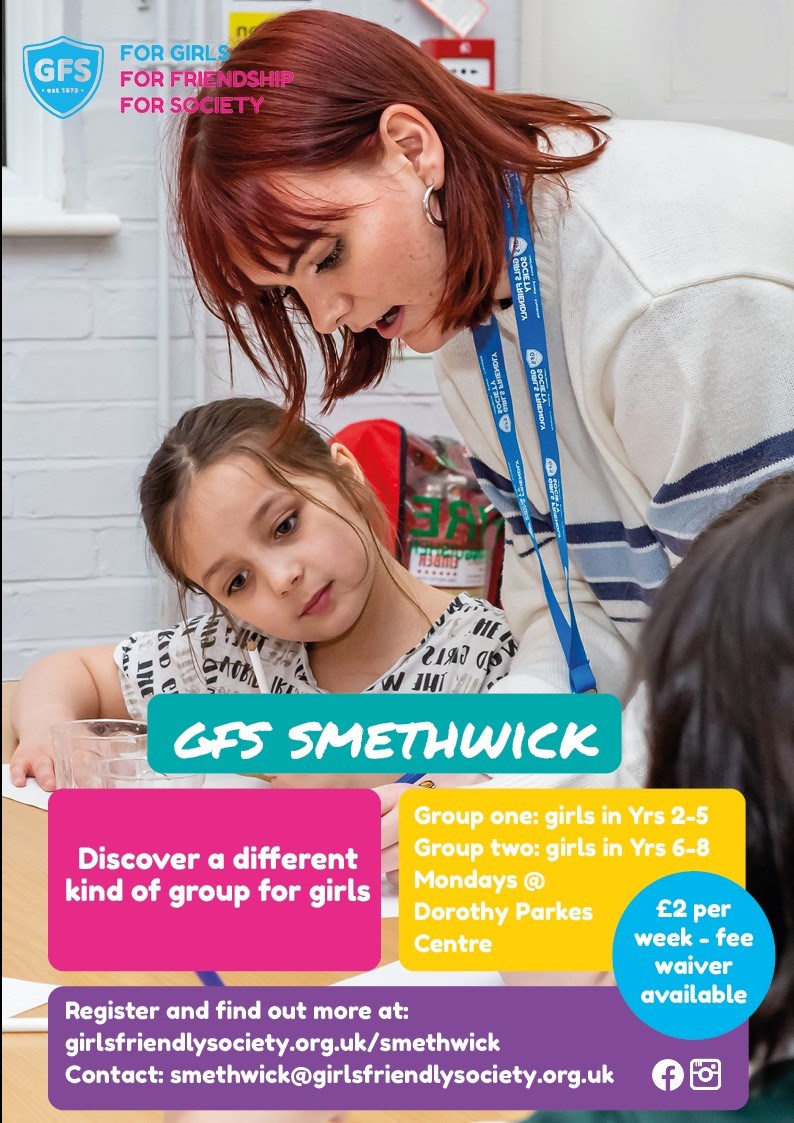 Calling all budding bakers!