Newsletter 25th November 2022
Please remember that all clubs finish on Monday 5th December.
Friday 2nd International day of Disabilities
Tuesday 6th 2pm Nursery Christmas Stay & Play
Wednesday 7th 10.45am Nursery Christmas Stay & Play
Wednesday 7th Y1 & 2 Multisports competition
Thursday 8th Christmas Jumper day & Festive Lunch (don't forget to book by 2nd December)
Thursday 8th 2pm Nursery Christmas Stay & Play
Friday 9th Year 3 & 4 Big Christmas Sing
Friday 9th 2.30pm Year 5 & 6 Big Christmas Sing
Tuesday 13th 9am Year 1 & 2 Christmas Assembly
Tuesday 13th 2.15pm Reception Christmas Assembly
Wednesday 14th 2.15pm Year 1 & 2 Christmas Assembly
Friday 16th Christmas Party day
Friday 16th Last day of term

If you are attending your child's assembly, please make sure you arrive on time. It is very unsettling for the children who are performing if adults arrive late.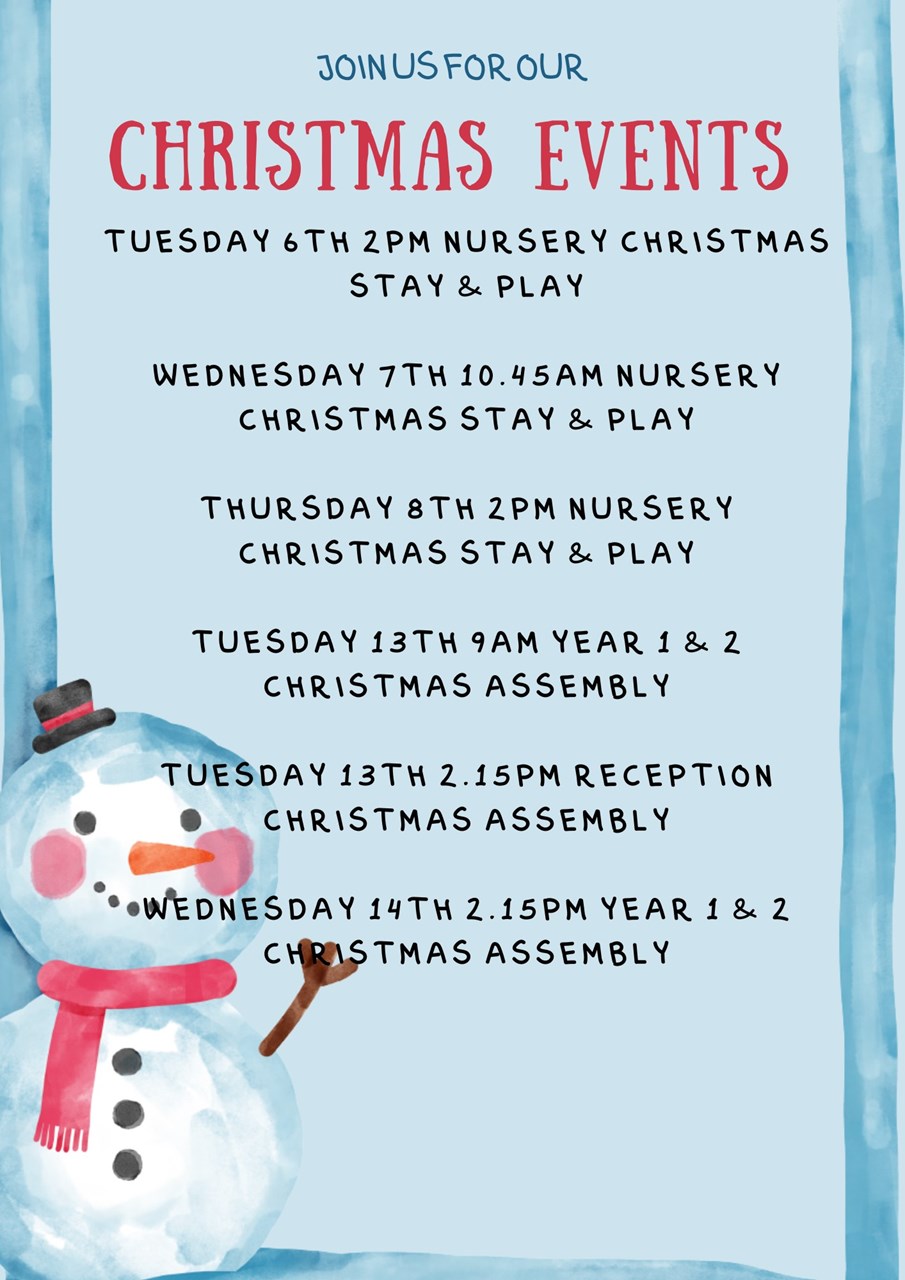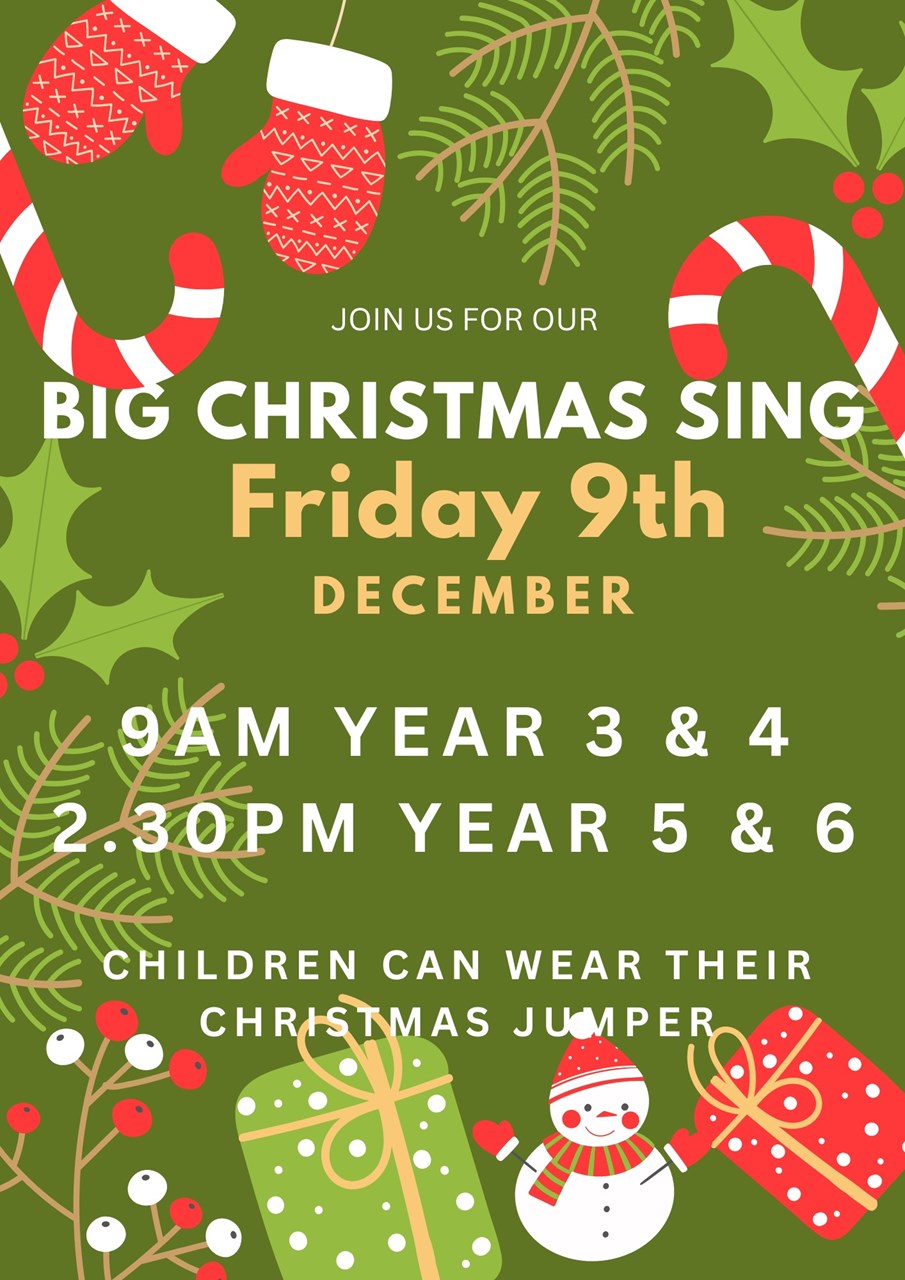 Christmas Jumper Day and Festive Lunch - Thursday 8th December
If you would like your child to have a festive school lunch on Thursday 8th December, please book and pay for the meal on the School Gateway app by Friday 2nd December.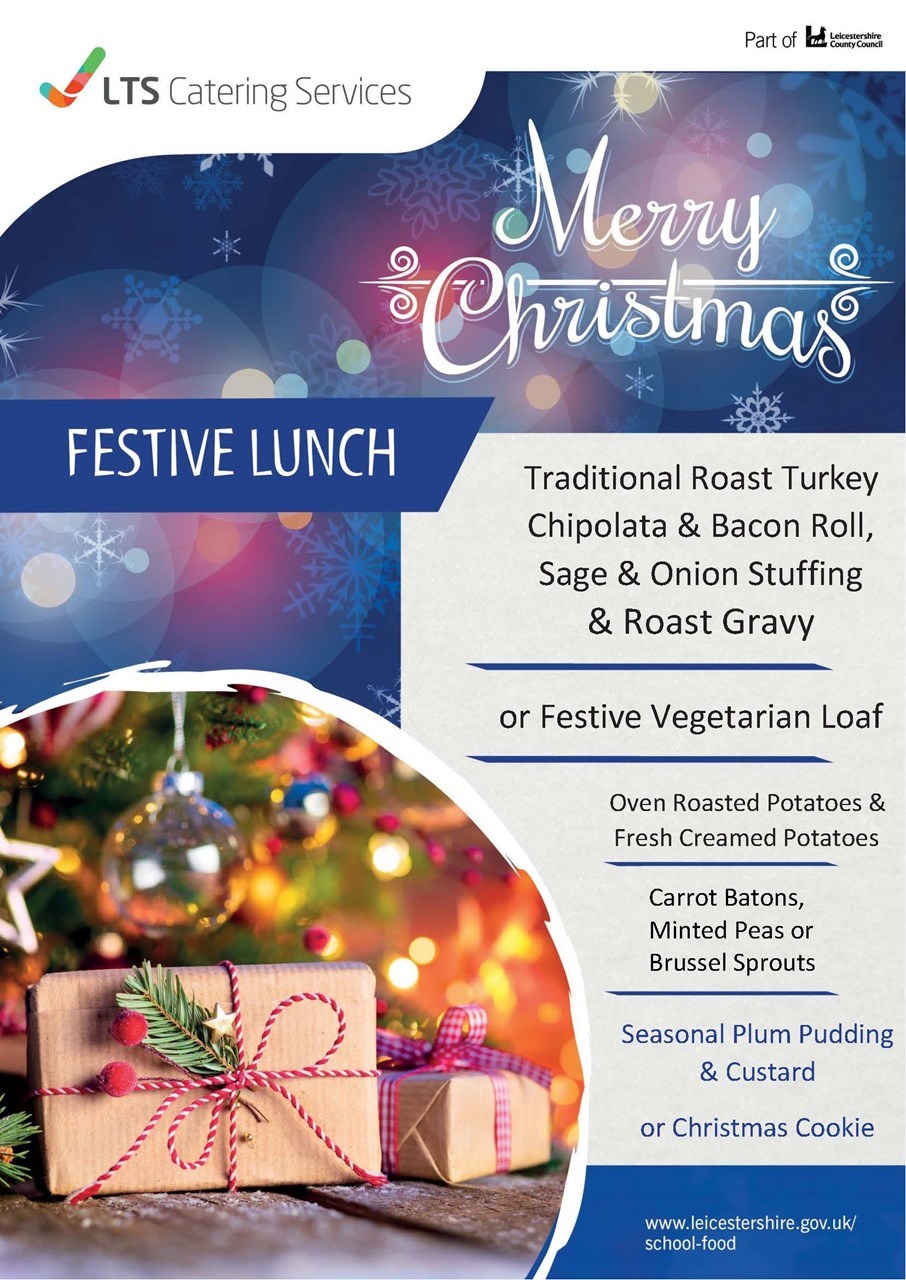 School will be closed for the Christmas holiday from Monday 19th December to Monday 2nd January. We will re-open on Tuesday 3rd January for all children.

We believe that it is important to celebrate achievements. As part of our 'Good to be Green' behaviour and reward system, each week, children may be given a certificate, a gold letter from a member of staff or a certificate from Mr Dickinson or Miss James. Here is a list of some of the children who have received an award this week:
Deen for good behaviour
Brian for good behaviour
David for good behaviour
Laura for good behaviour
Headteacher & Deputy Headteacher Awards
Congratulations to the children who have received a Headteacher or Deputy Headteacher award this week. They are:
Anayah who recently helped her family to distribute food parcels to some of the people in need in our community.
Mollie for helping a child at lunchtime and being very caring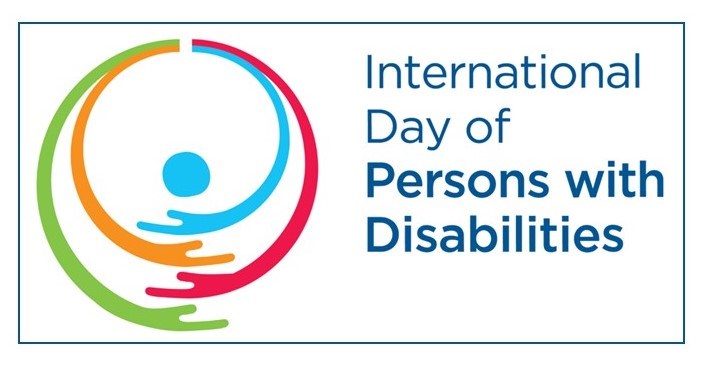 Children at Uplands Manor will be observing the International Day of Persons with Disabilities in school on Friday 2nd December. The theme for this year is all about how innovation can support an accessible and equitable world.
The children will be learning about what it means to have a disability, that many disabilities are invisible and about some inspirational disabled people who have achieved incredible things. We will be asking children to think about how they can support children with disabilities, what school could do to improve this and how, as a society, we can help to promote inclusion for everybody.
We hope that you will support this by continuing these conversations at home to promote understanding, acceptance and equality for all.
Christmas food voucher for those eligible for Free School Meals
If your child is eligible for Free School Meals, you will receive an email in the week beginning12th December with the information for the Christmas food voucher. Please make sure that we have your correct email address logged on our system.
In nursery we have been learning all about birthdays.
Please talk to your child about when it was their birthday and what they did on this day.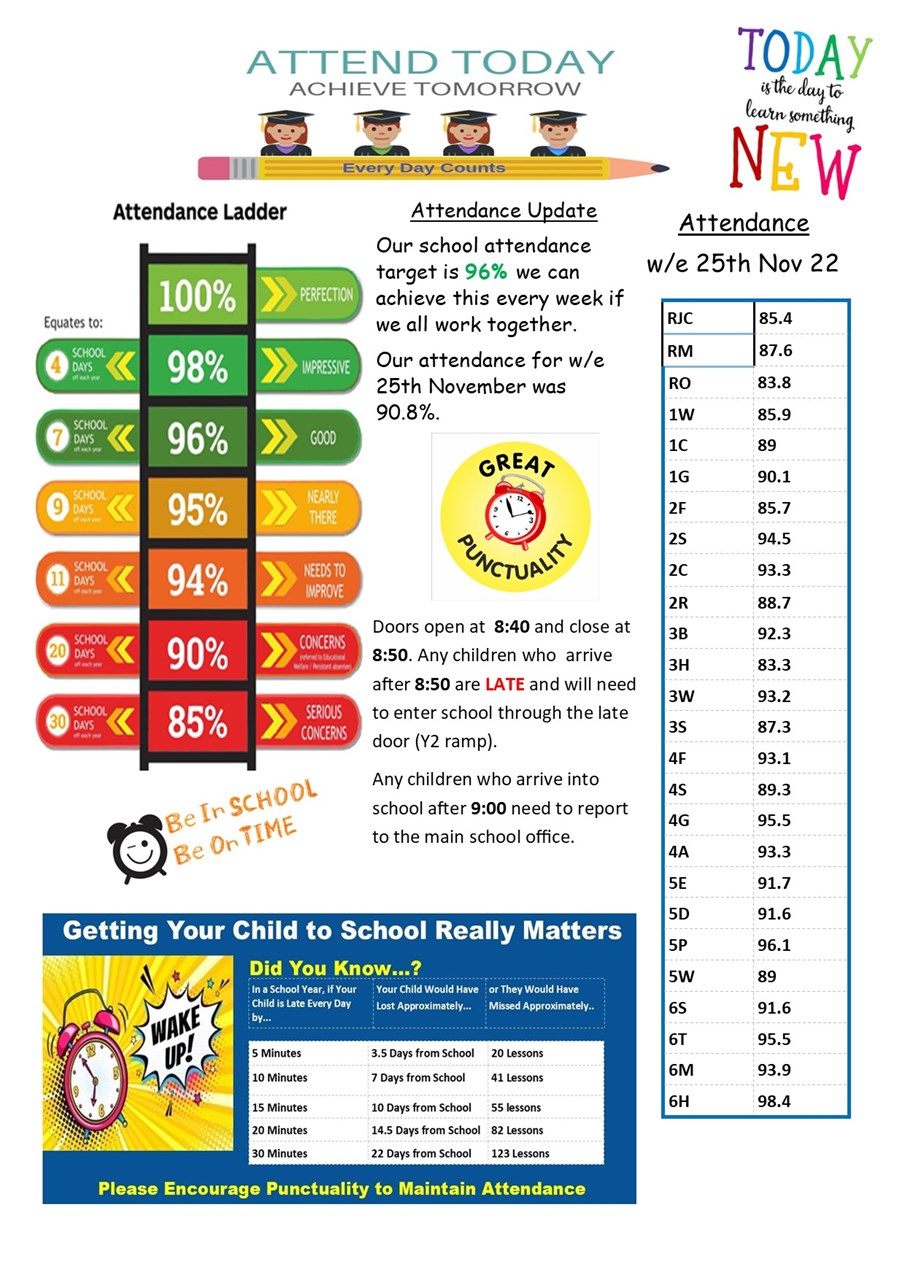 4Community Trust will be running a playscheme for Uplands children on Thursday 29th December 10am - 2pm. It will be based at their main centre, 63a Crosswells Road, Oldbury, B68 8HH. Children will receive 2 meal packs and 2 activity packs to take home.
Watch this space for details about other news from 4Community Trust.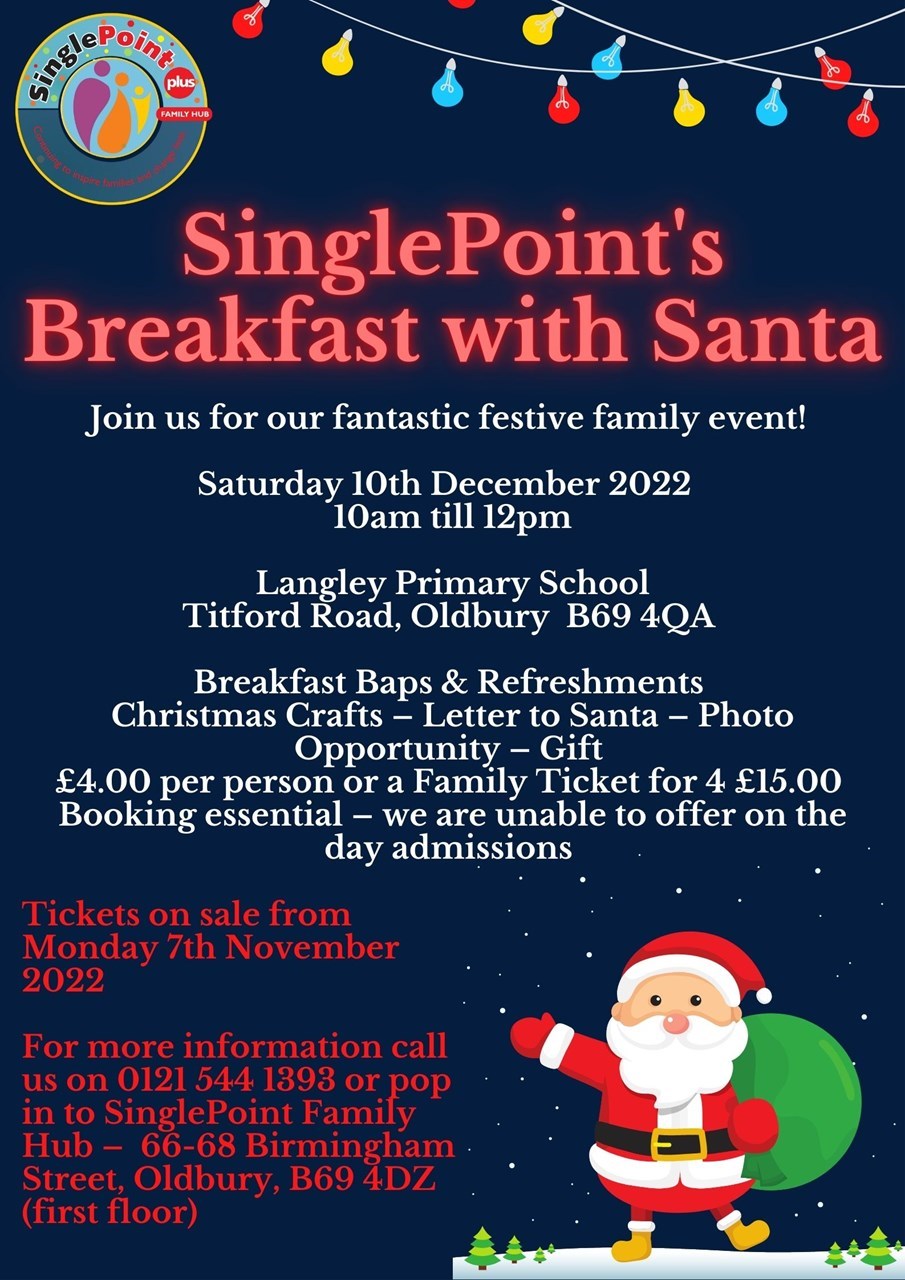 The Dorothy Parkes Centre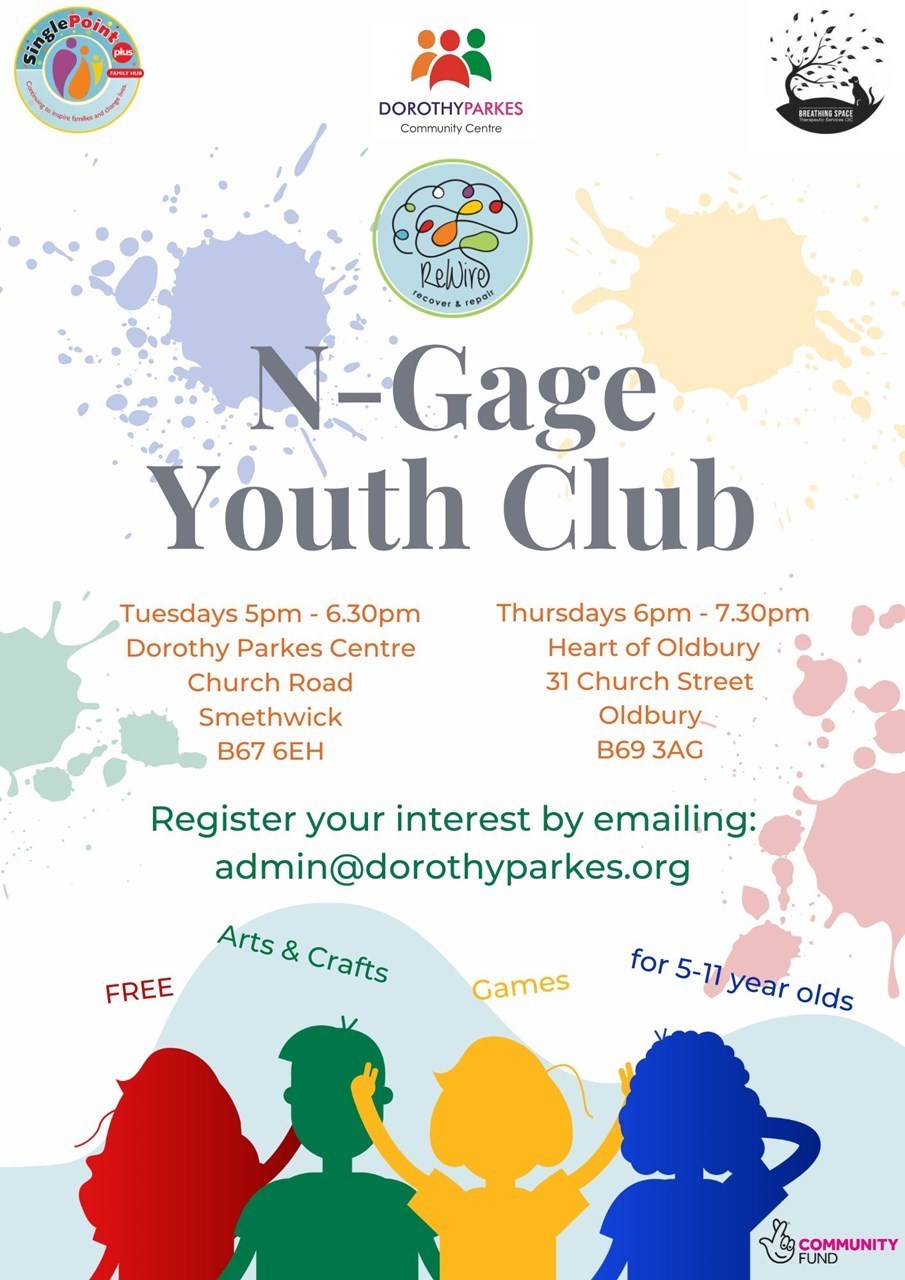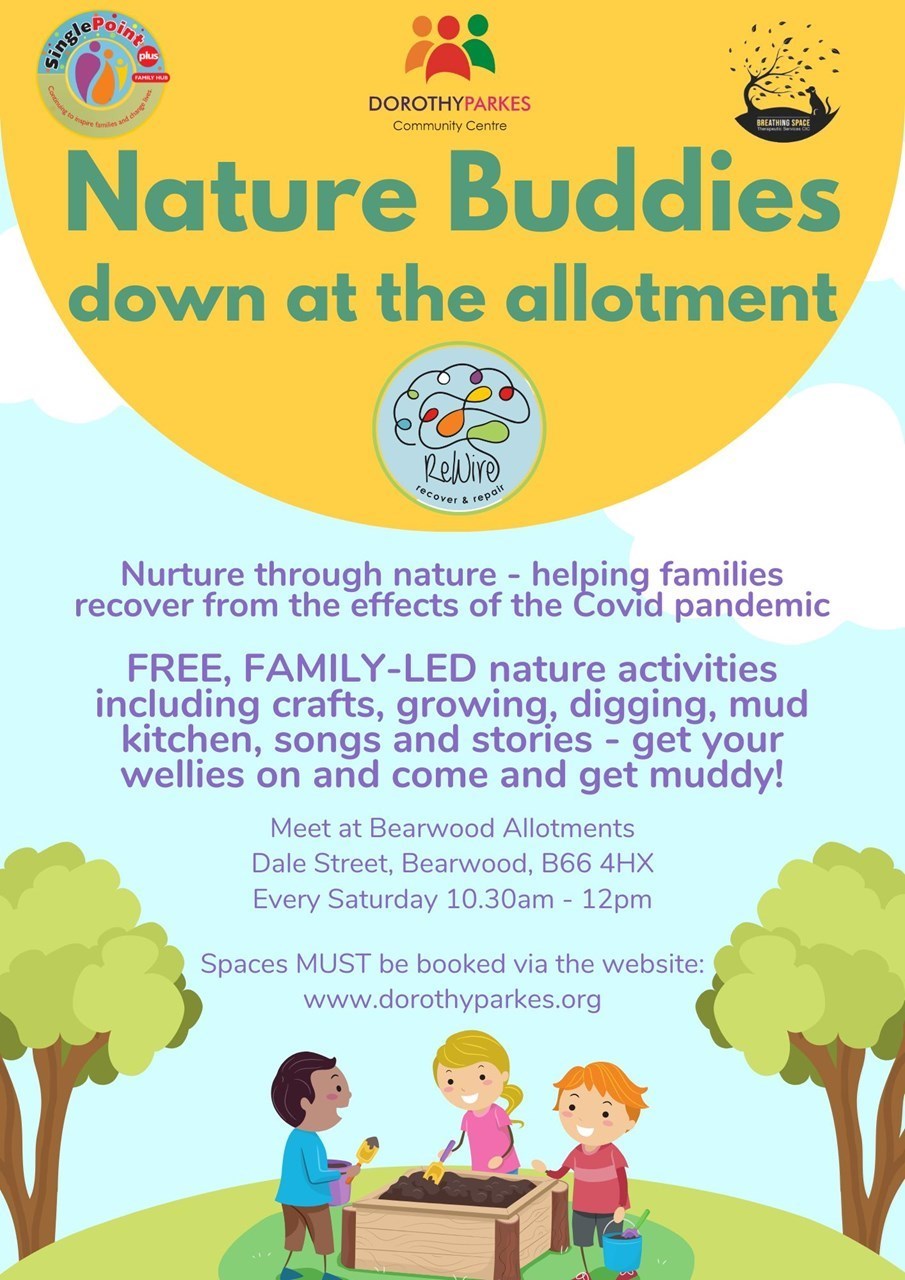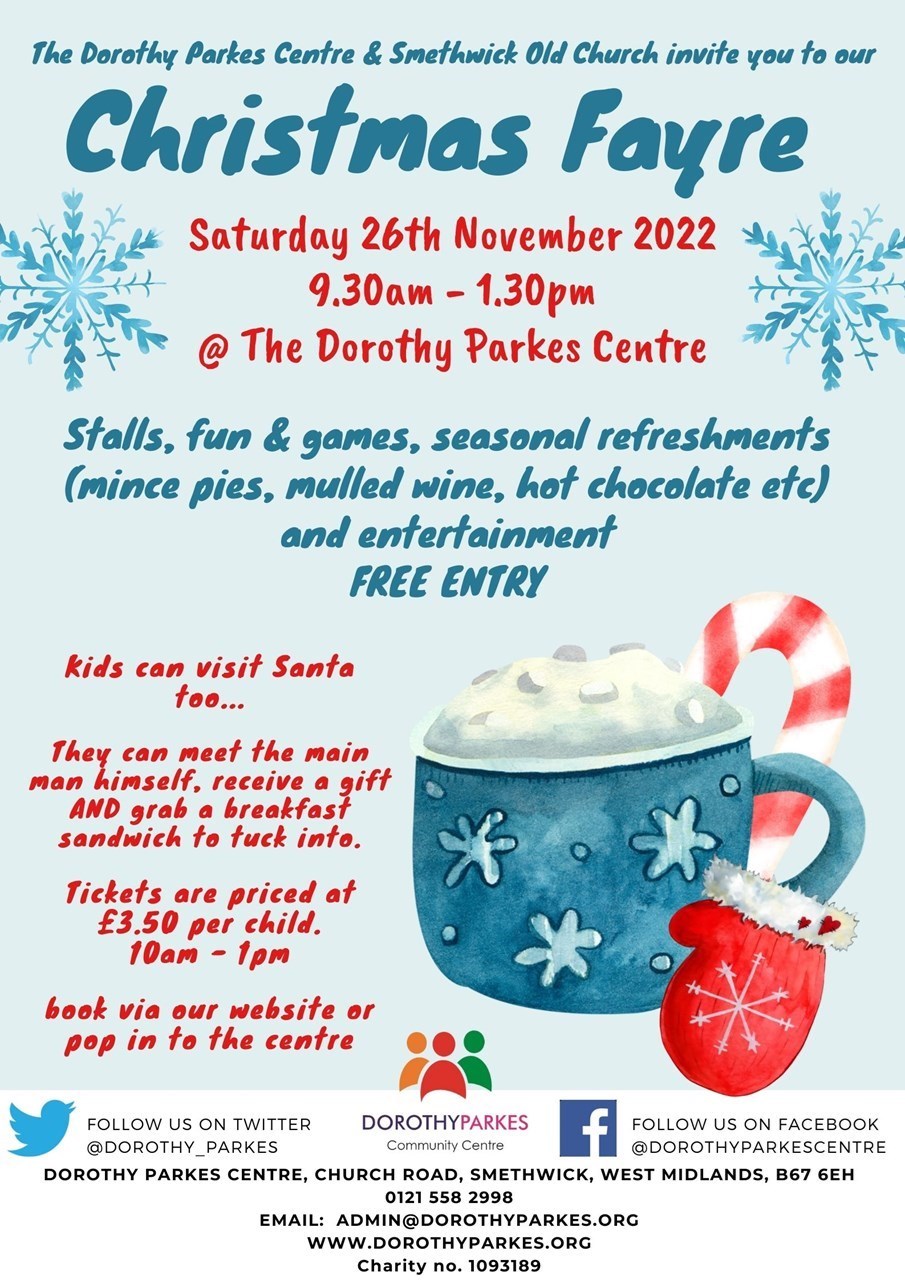 The Girls' Friendly Society Smethwick is a fun weekly group for girls, run by amazing women volunteers, who create a space where the girls know they can be themselves.
Age: Open to all girls aged in school years 2-5
Time: Every Monday during term time, 5.30-7pm
Location: Dorothy Parkes Community Centre, Church Road, Smethwick, B67 6EH
Weekly fee: £2 (fee waiver available, more info here)
Contact: smethwick@girlsfriendlysociety.org.uk or their Facebook page.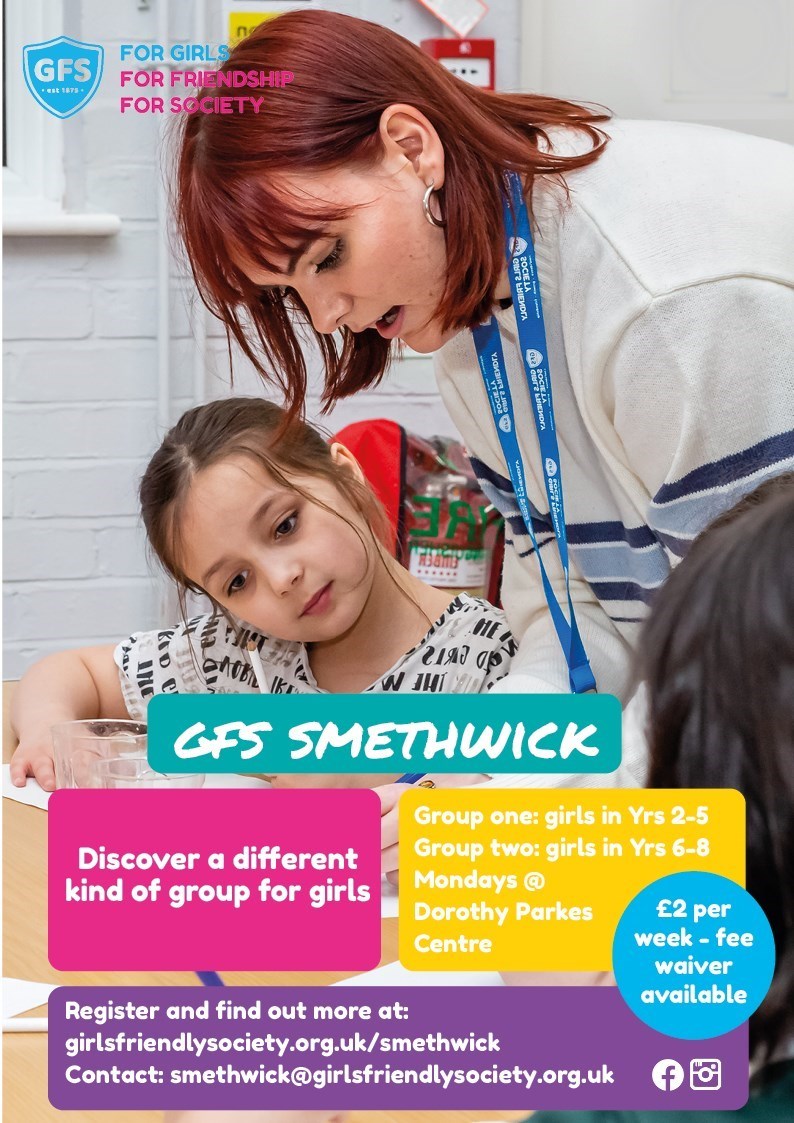 New Beginnings Community, based at St Mark's Church on Thimblemill Road, is a local charity that provides and hosts support groups for different members in our area. The flyers below show some of the different projects they offer.
For more information about News Beginnings Community, click http://bit.ly/3tB8AJZ
One of the projects, New Beginnings Baby Bundles, provides newborn bundles for families in need through referrals from registered agencies, such as Health Visitors/Children's Services etc. The bundle usually consists of a moses basket filled with clothing and toiletries for the first six weeks of a new baby's life.
They would be really grateful for donations of good quality Moses baskets or any of the items listed below. Click http://bit.ly/3EgeKE7 to read more about their support to some of the most vulnerable families.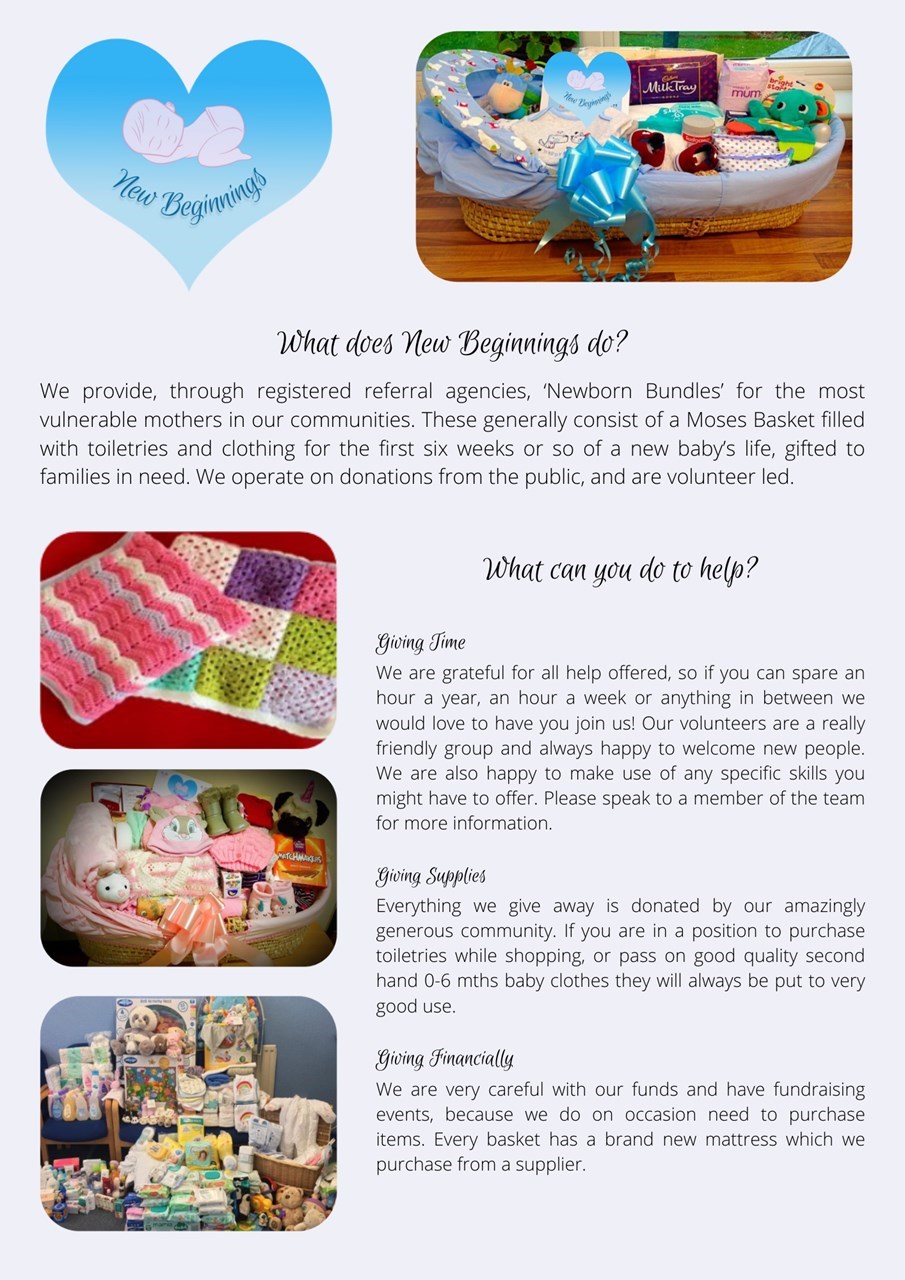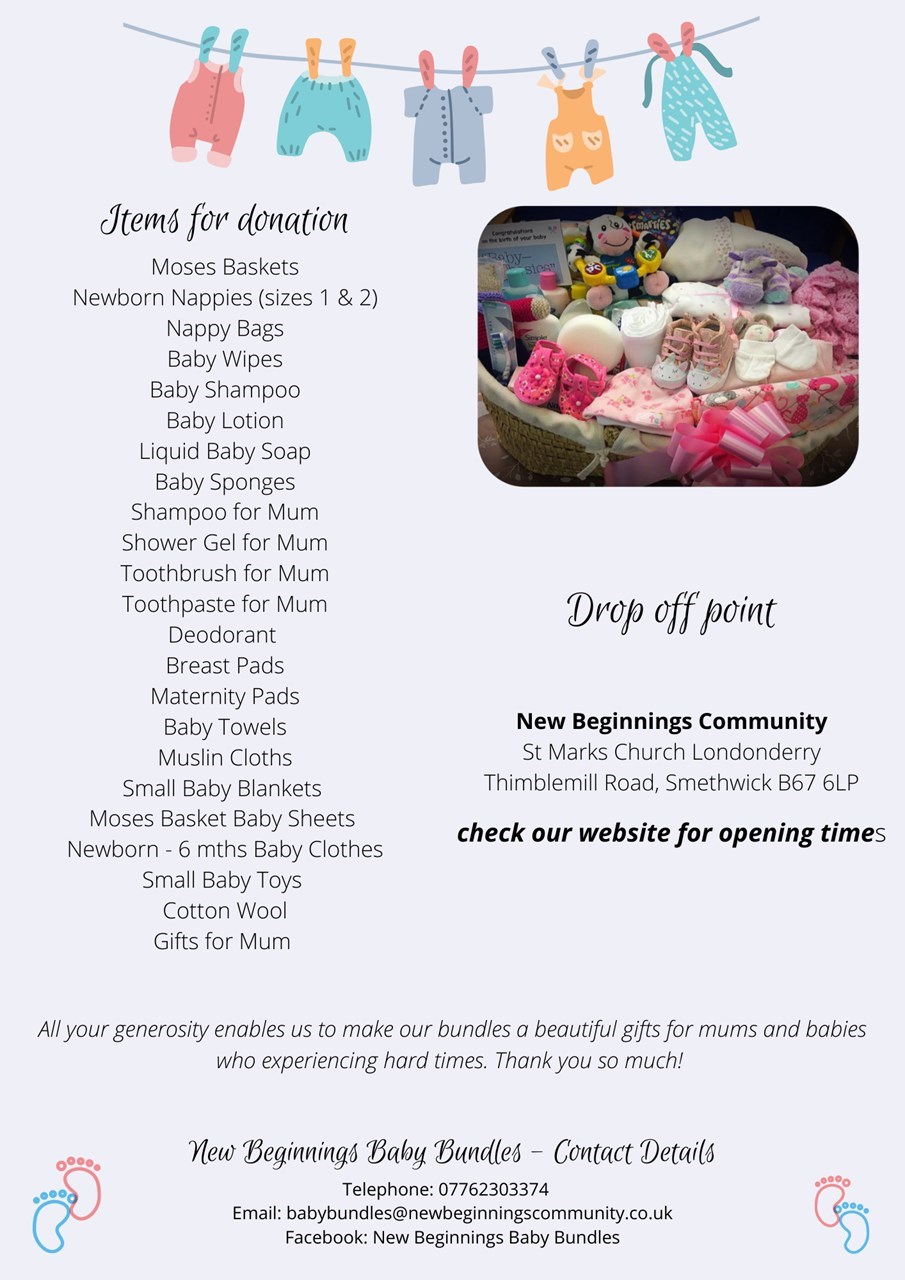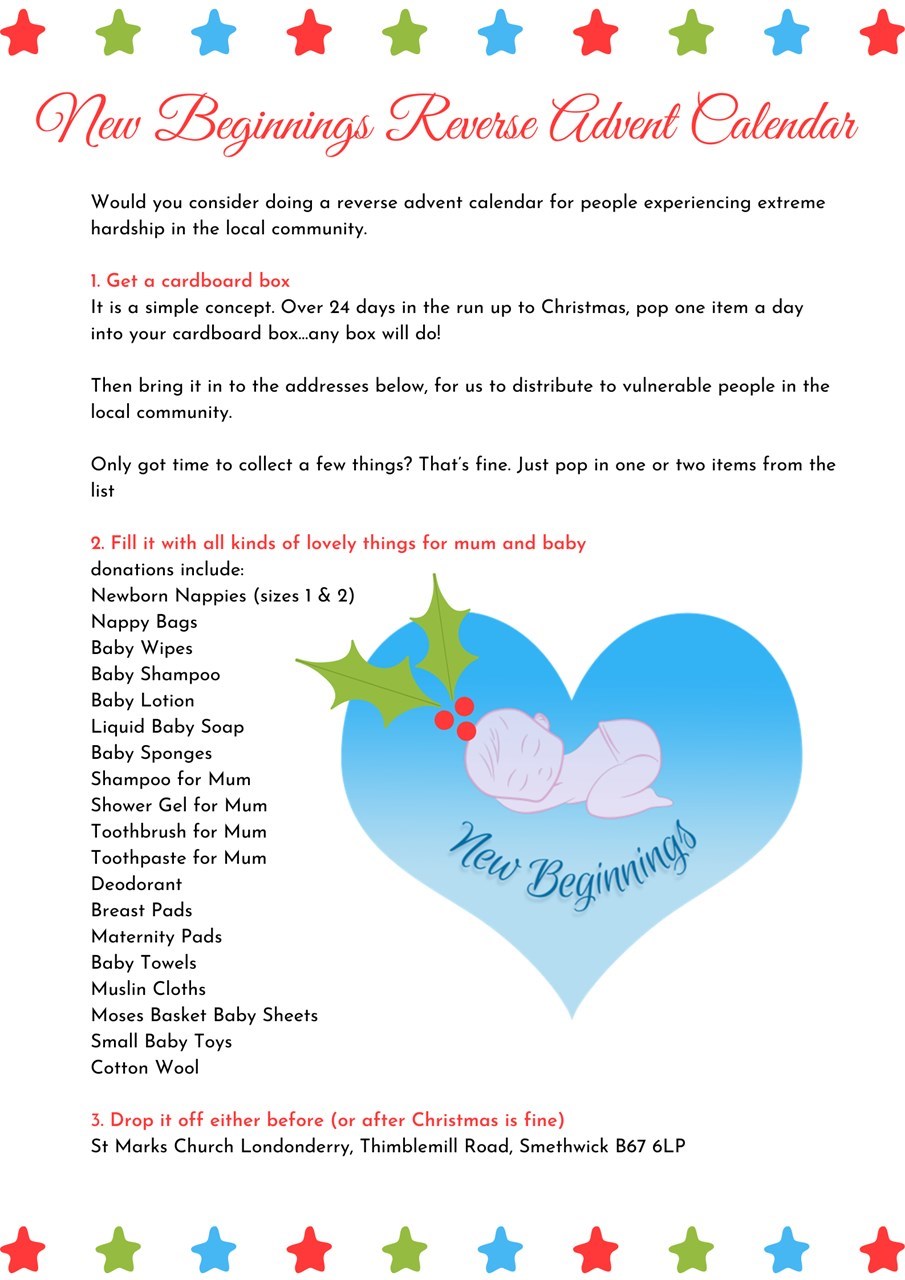 New Beginnings run groups throughout the week as well as special events and hosting the Healthy Sandwell groups. Below is some information about their groups.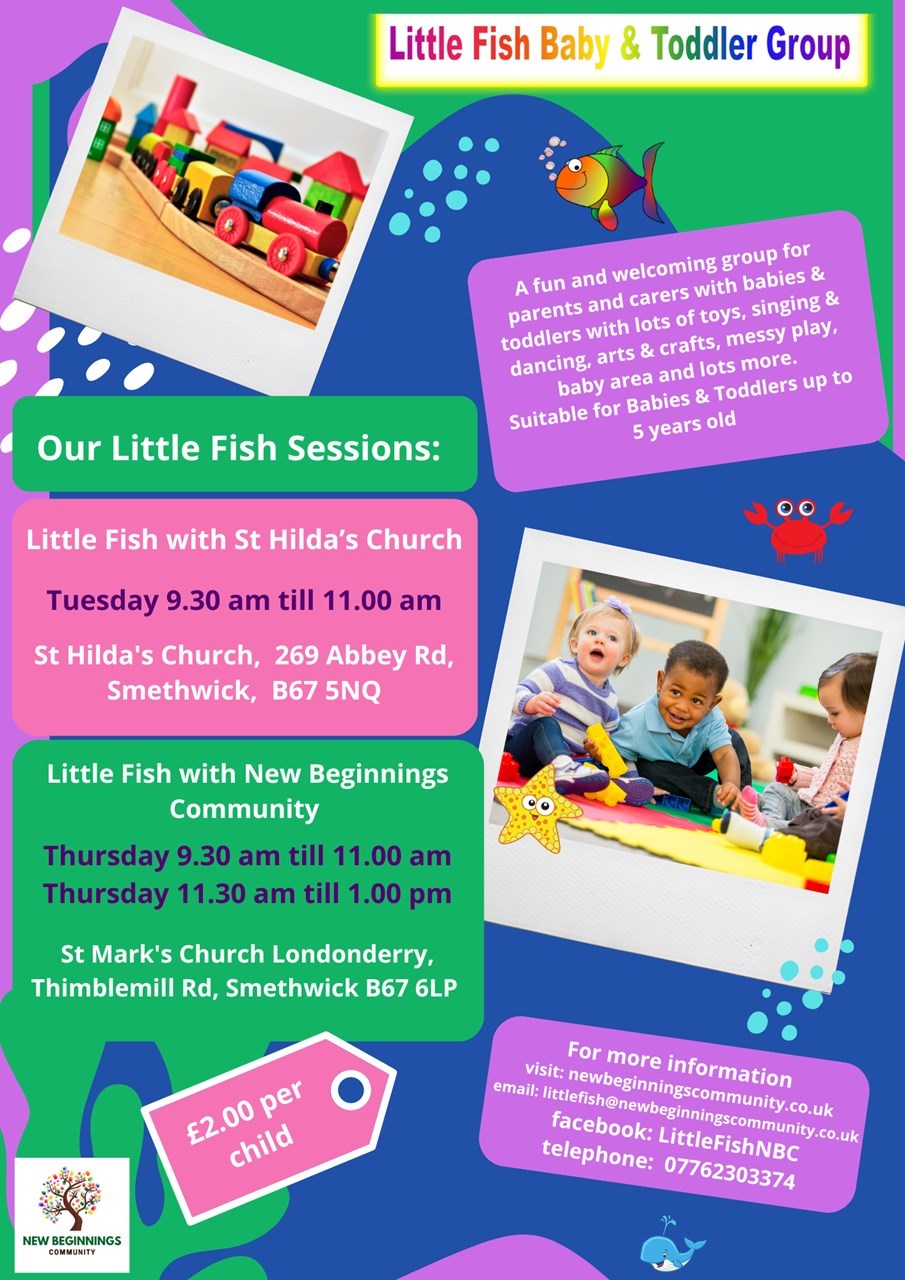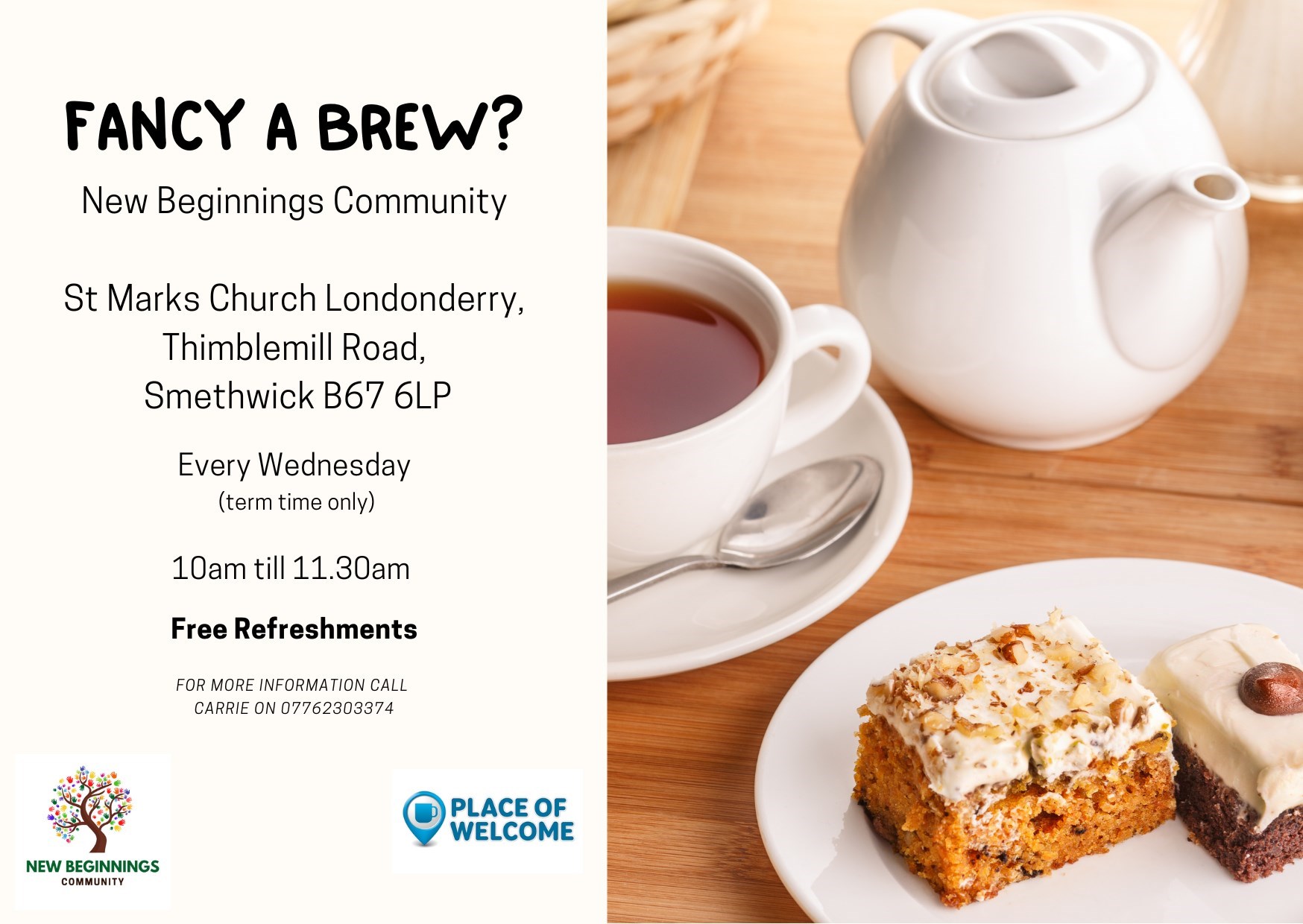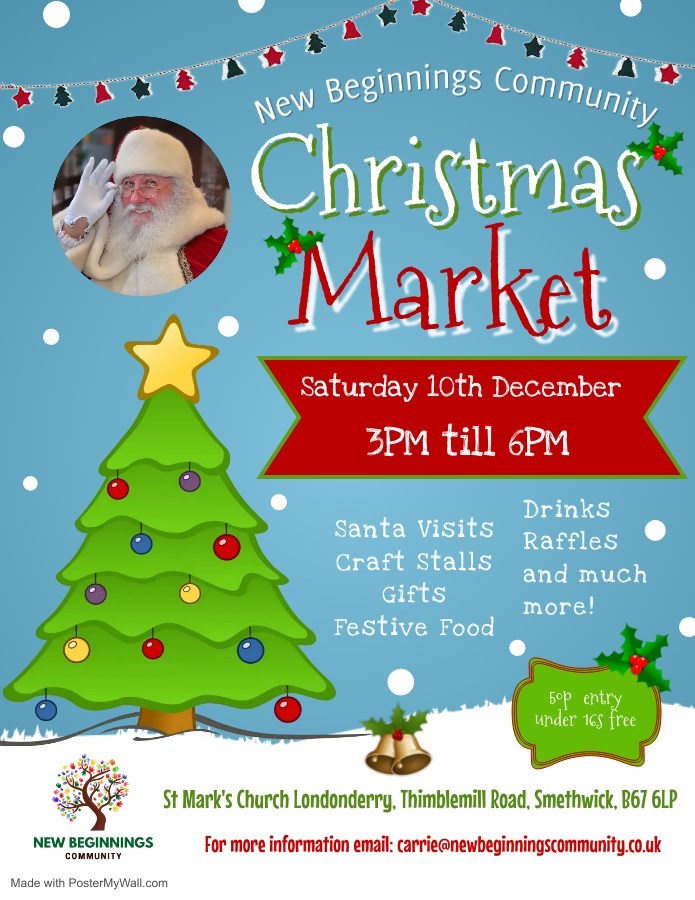 Healthy Sandwell would like to invite you to their free activities and courses. The information is on the leaflets below.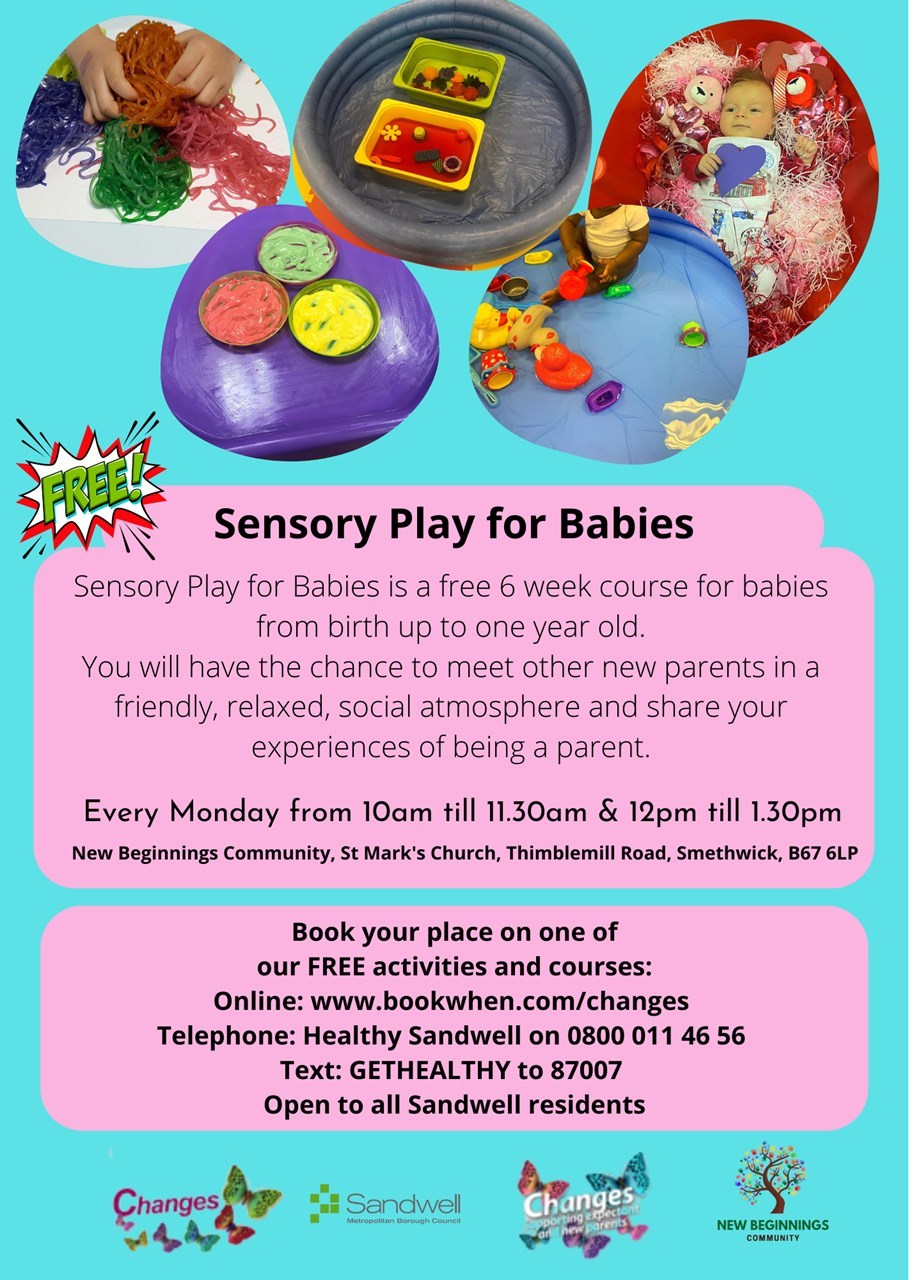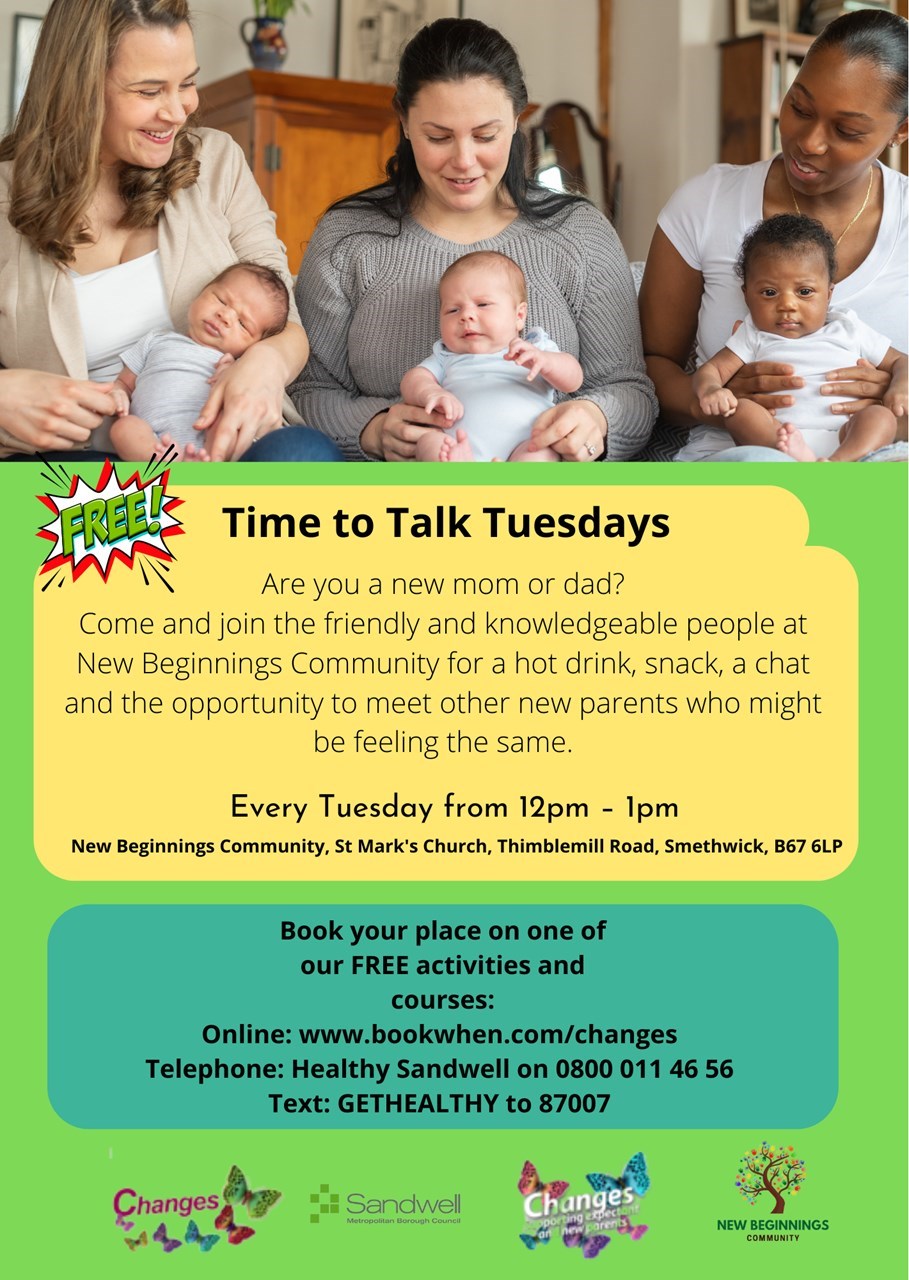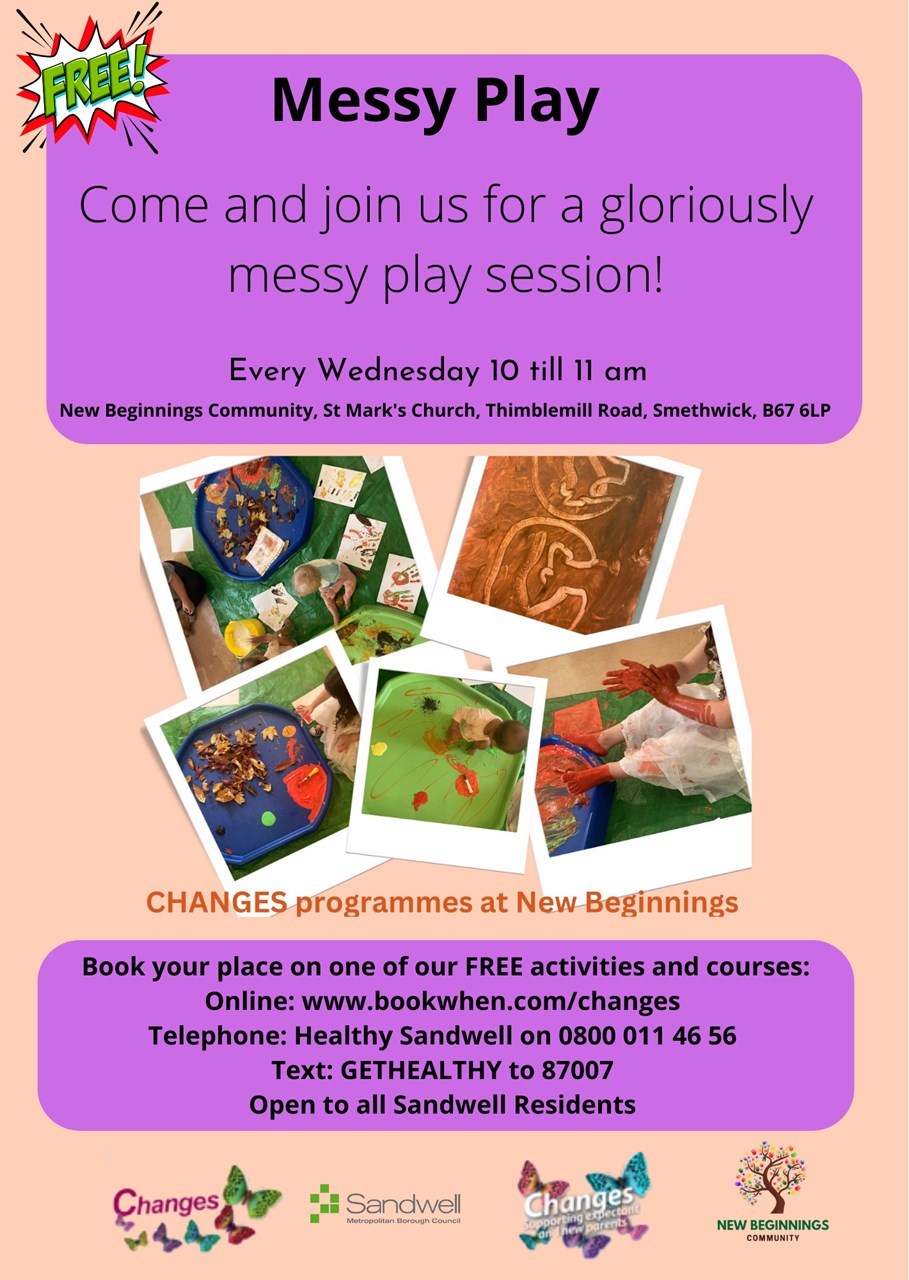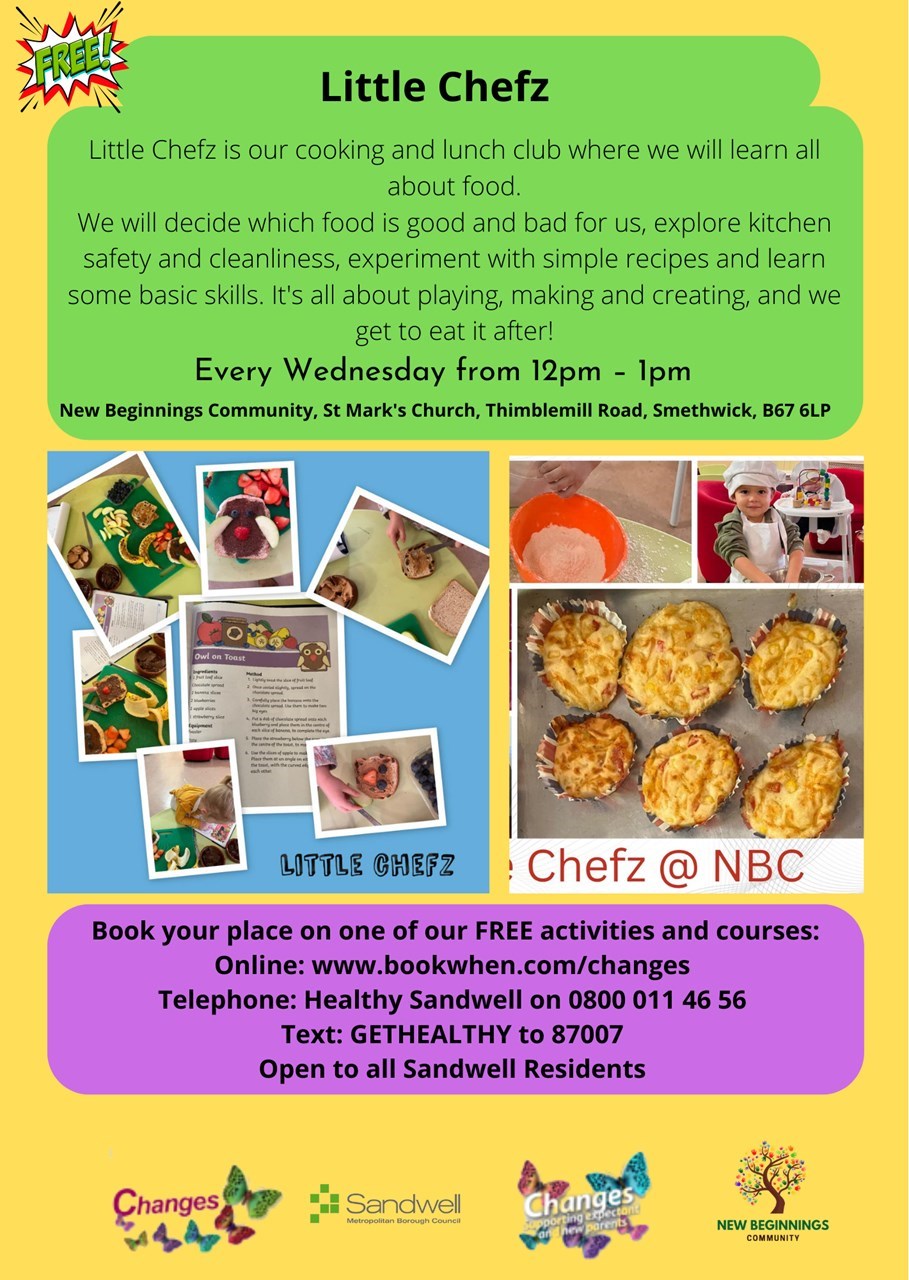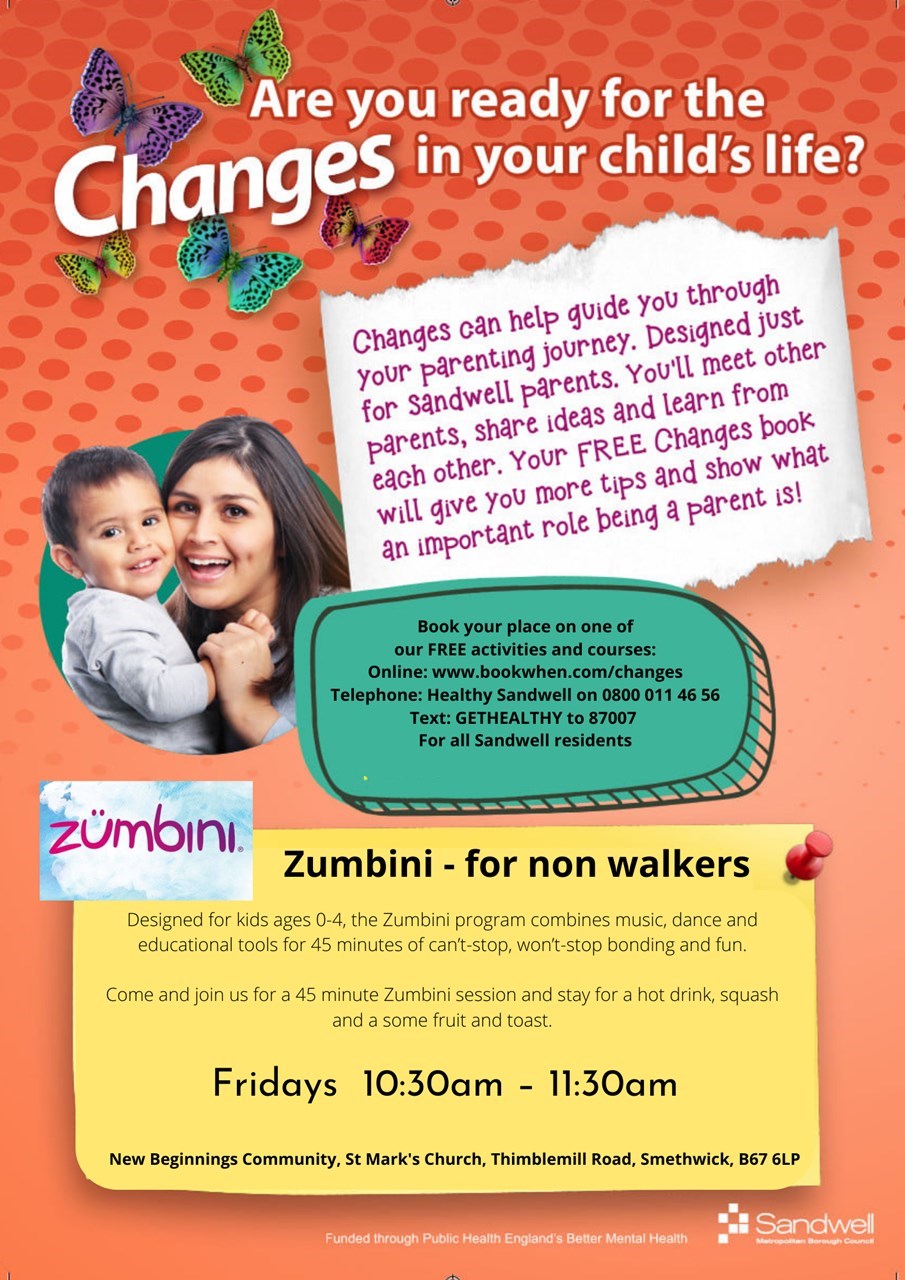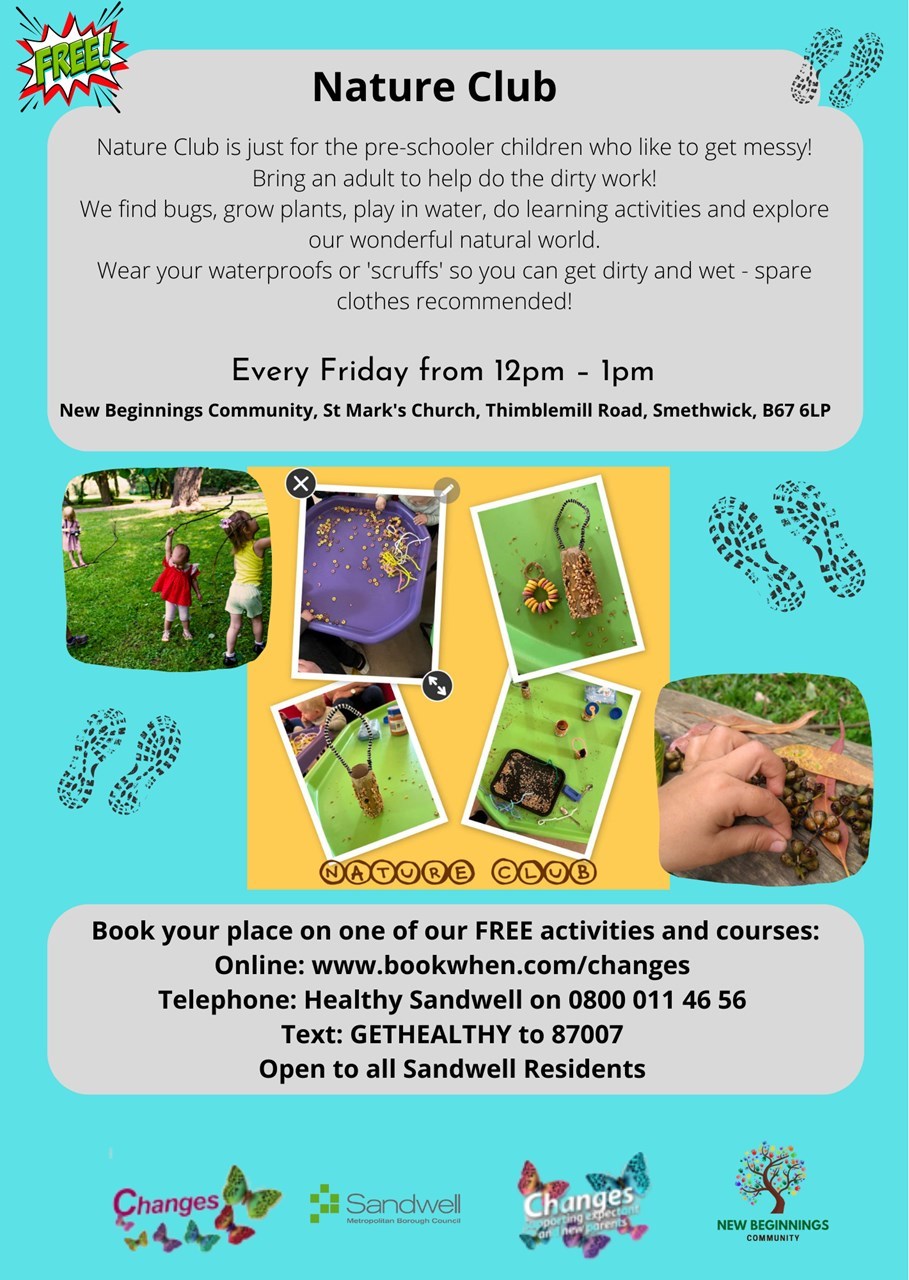 Sandwell Parents for Disabled Children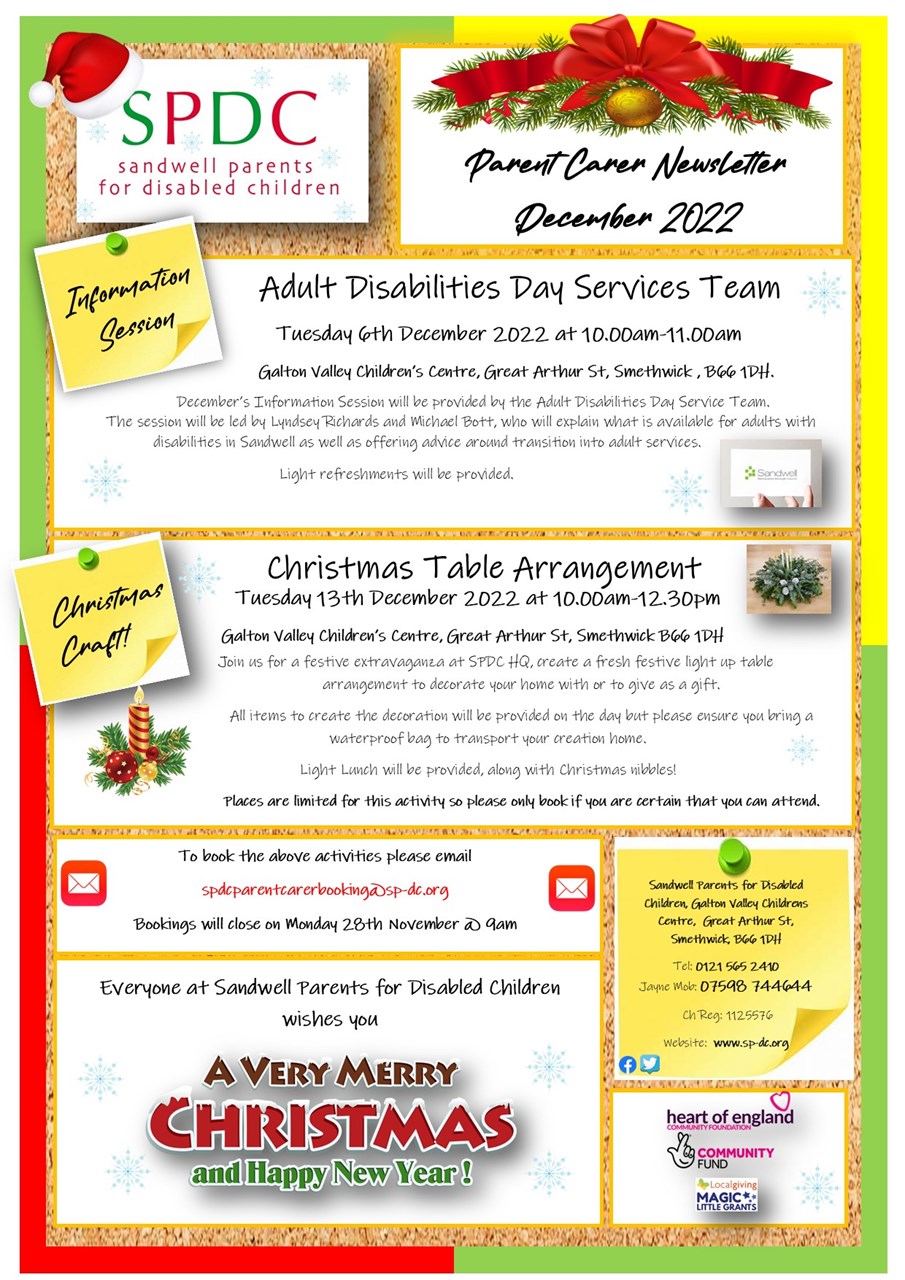 Sandwell Online Safety and Prevent information session
If you are a parent or carer, do you know what your children are doing online?
Sandwell Council's Prevent Team are taking part in Sandwell's Safer 6 campaign by offering free online safety (Extremism) and Prevent sessions. Parents/carers and adult members of the community can join the free online session on 1st December 2022 and receive tips and advice to keep young people safe online.