Newsletter 23rd September 2022
Letters and information sent home this week:
Reception & Year 1 Phonics Workshops
Sandwell Council is consulting parents, staff and the local community on the re-designation and expanding the school to add a new, dedicated SEN Unit at Uplands Manor Primary School.
You are invited to express your views on the proposal in writing. Please use the form at the end of the consultation document, and return it to the school, or the address on the form, by Friday 14 October 2022 at 5.00pm.
Copies of the consultation and response form can be collected from the School Reception.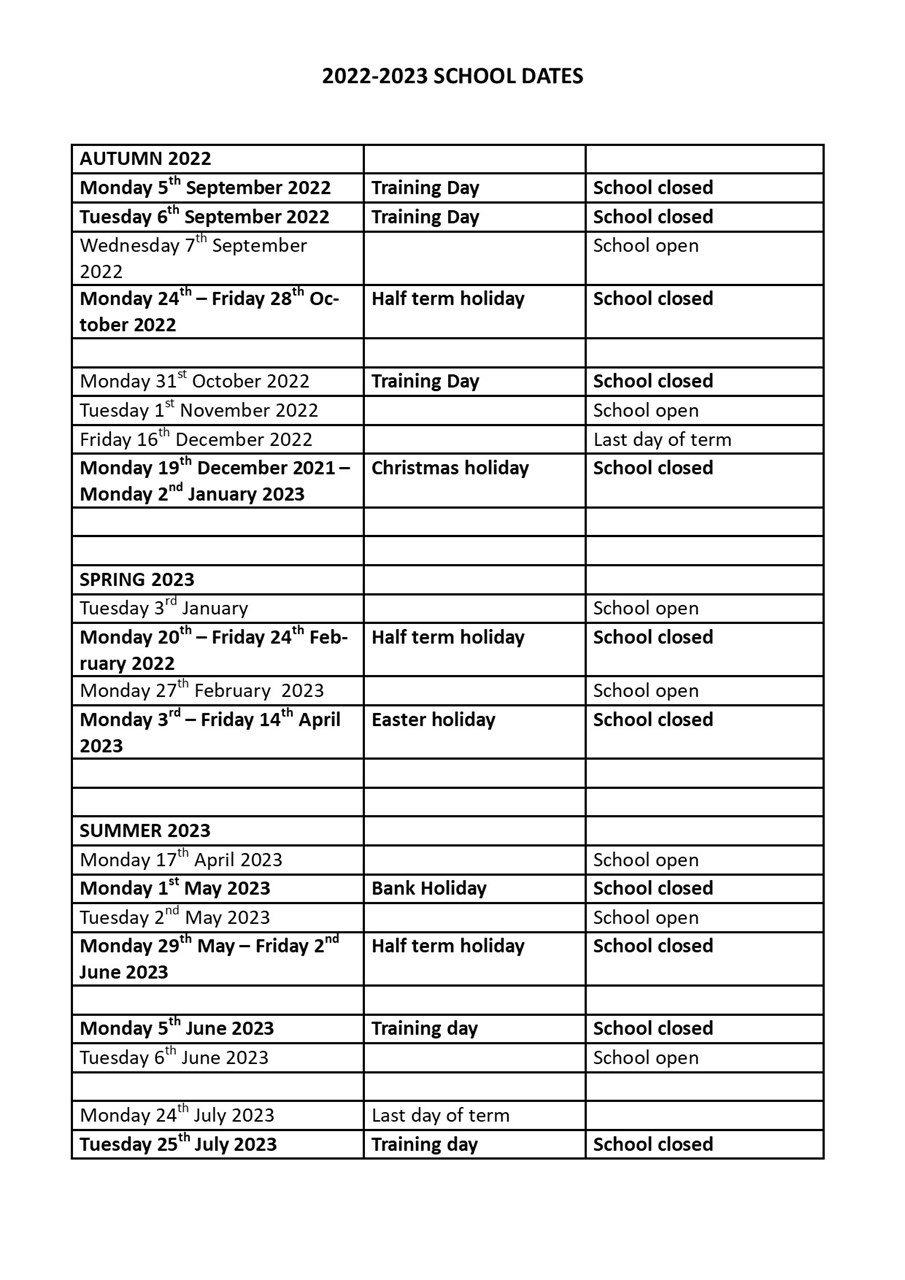 Monday 26th 9am Year 2 Meet the Teachers event
Monday 26th 2.4pm Year 6 Meet the Teachers event (note the change of date)
14th October 6M
2nd November 4S
4th November 6T
15th November 2S
16th November 4G
25th November 6S
Please make a note in your diary of the club dates. The start and end dates are the same for all of the clubs.
Clubs start on Tuesday 20th September and finish on Friday 21st October. This includes all Year 6 clubs and guitar club.
Monday 3rd 2.30pm Year 1 Parents' Phonics Workshop
Tuesday 4th 9am Reception Parents' Phonics Workshop
Tuesday 18th 3.30 - 6pm Parents' Evening
Thursday 20th 3.30 - 6pm Parents' Evening
Monday 24th - Friday 28th October - SCHOOL CLOSED FOR HALF TERM HOLIDAY
Reception children need to bring their PE kits on the first day back after the half term holiday. They will be left in school until the end of the term, when they will be returned to you.
1C Tuesday & Thursday
1G Tuesday & Thursday
1W Monday & Wednesday
2C Monday & Friday
2R Monday & Friday
2F Tuesday & Thursday
2S Tuesday & Thursday
3W Wednesday & Thursday
3B Tuesday & Wednesday
3H Tuesday & Wednesday
3S Wednesday & Thursday
4F Thursday & Friday
4G Tuesday & Friday
4A Thursday & Friday
4S Monday & Friday
5P Monday & Thursday
5D Monday & Tuesday
5E Thursday & Friday
5W Monday & Tuesday
6M Wednesday & Friday
6T Tuesday & Friday
6H Monday & Wednesday
6S Monday & Wednesday

We believe that it is important to celebrate achievements. As part of our 'Good to be Green' behaviour and reward system, each week, children may be given a certificate, a gold letter from a member of staff or a certificate from Mr Dickinson or Miss James.
Dean S - Determination
Adam S - Enthusiam
Kyron Harrison - Reading
Prabhjot - Determination
Halima - Belief
Zara - Reading
Tiarna - Determination
Navarlo - Enthusiasm
Maryam - Reading
Kian - Belief
Nevaeh - Achievement
Barin - Reading
Le-Kyrie - Determination
Eli khan - Enthusiasm
Sarah O - Enthusiam
Ismael - Enthusiam
Claude S - Achievment
Romaine B - Belief
Lilly-Mae B - Determination
Maximillian J - Achievement
Alana C - Enthusiasm
Grace A - Determination
Jordan S - Determination
Gurleen K - Enthusiasm
Rayyan - Enthusiasm
Kayla - Determination
Lataya D - Determination
Jayden S - Enthusiasm
Pupils who show exceptional behaviour for the majority of the week can be chosen to receive a gold letter. Gold letters have been given to:
Fatima Z for following every instruction first, and with a massive smile. She'd been doing it all week - a great role model!
Sofia C for sharing her ideas so brilliantly in a group task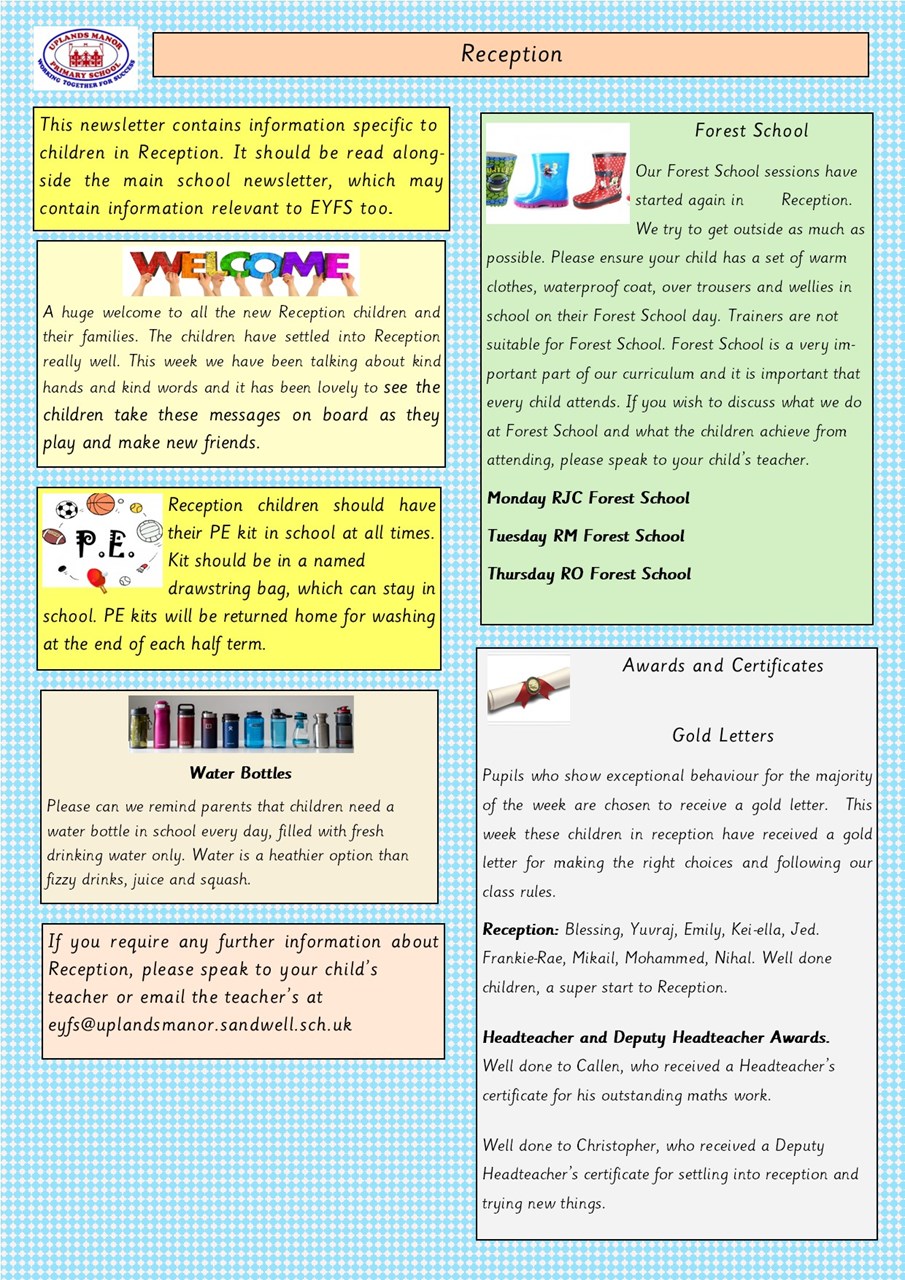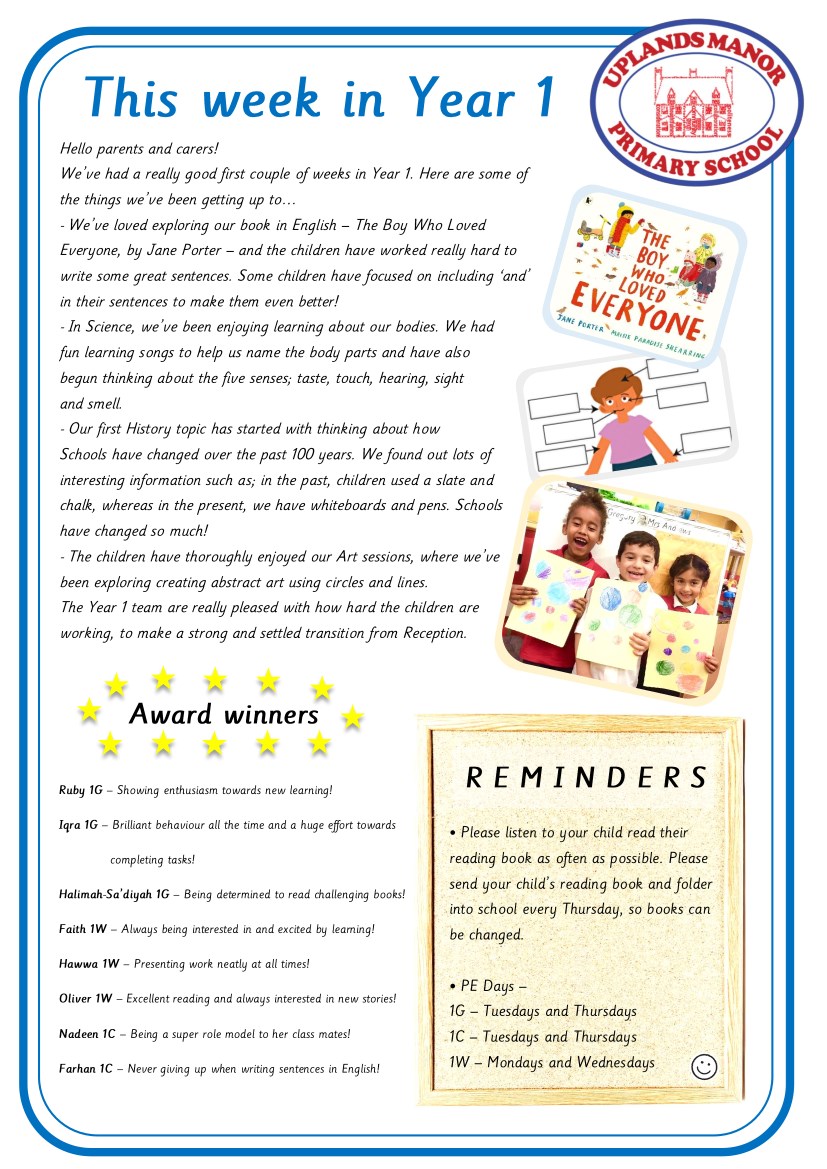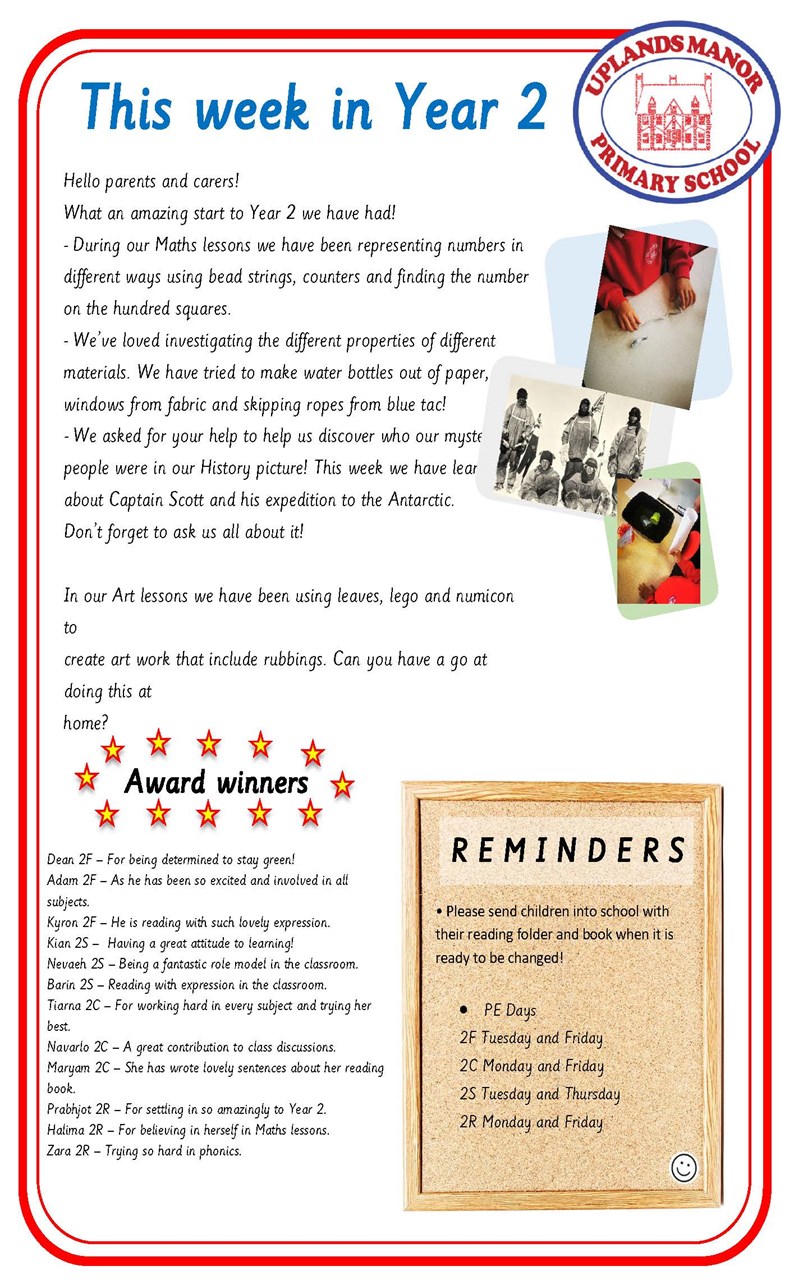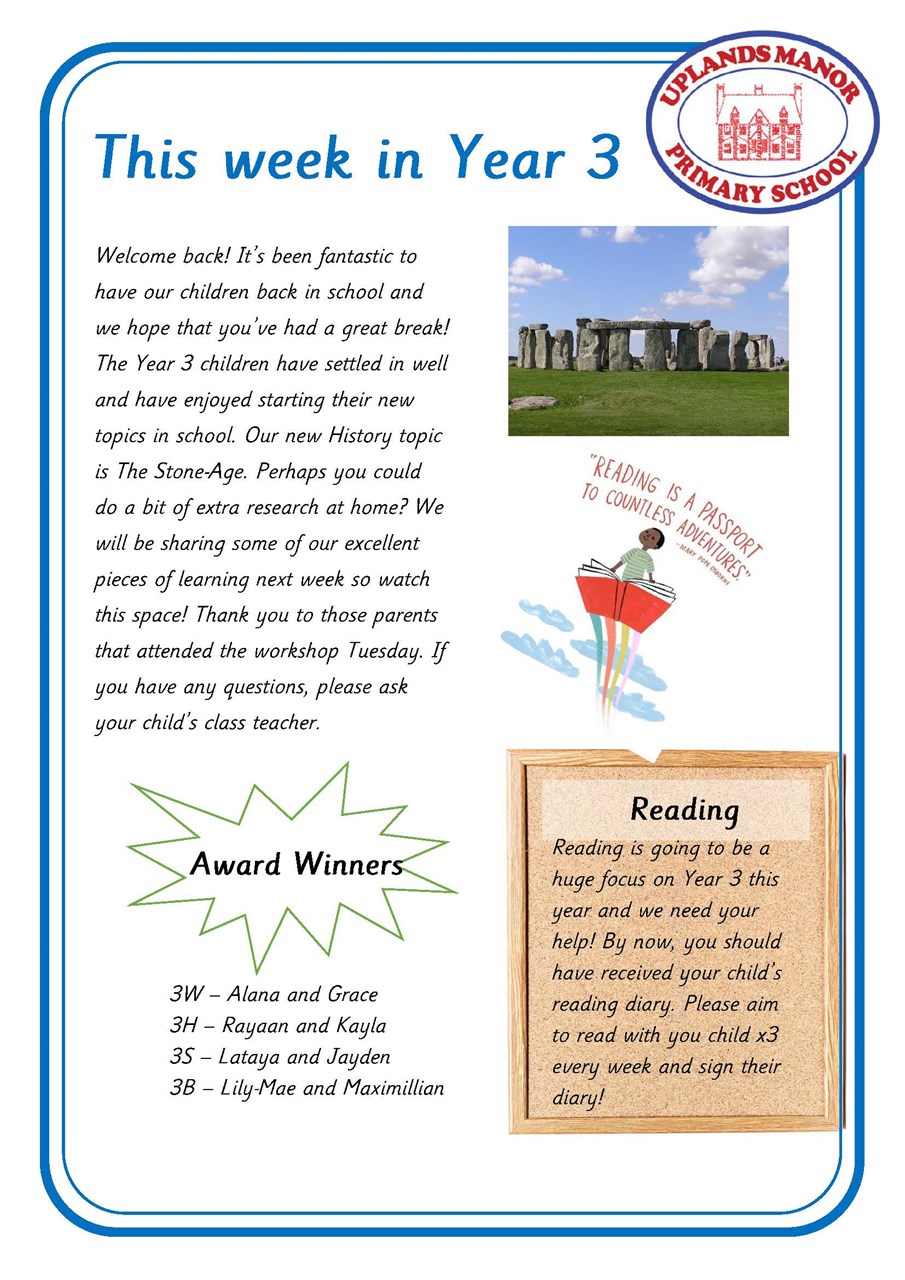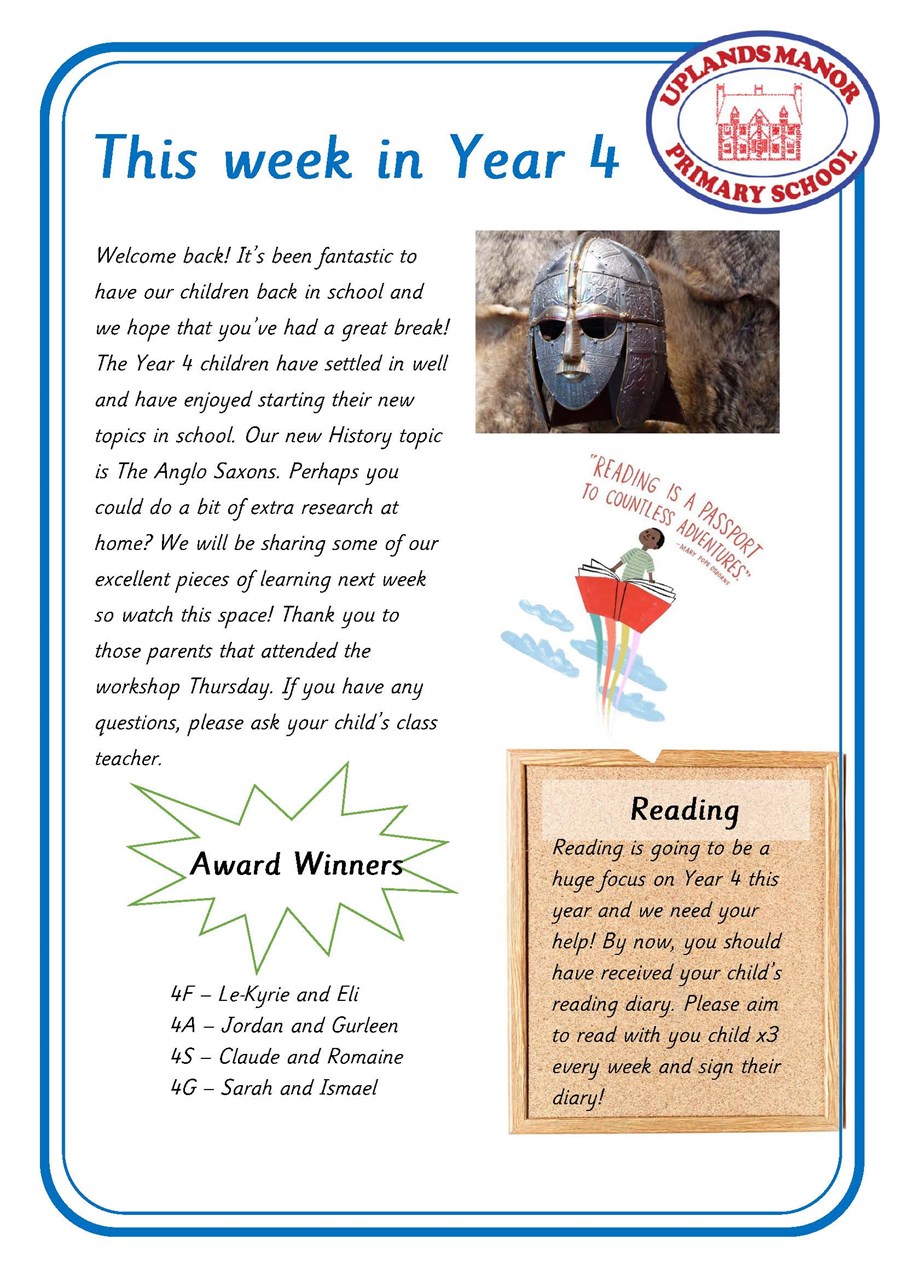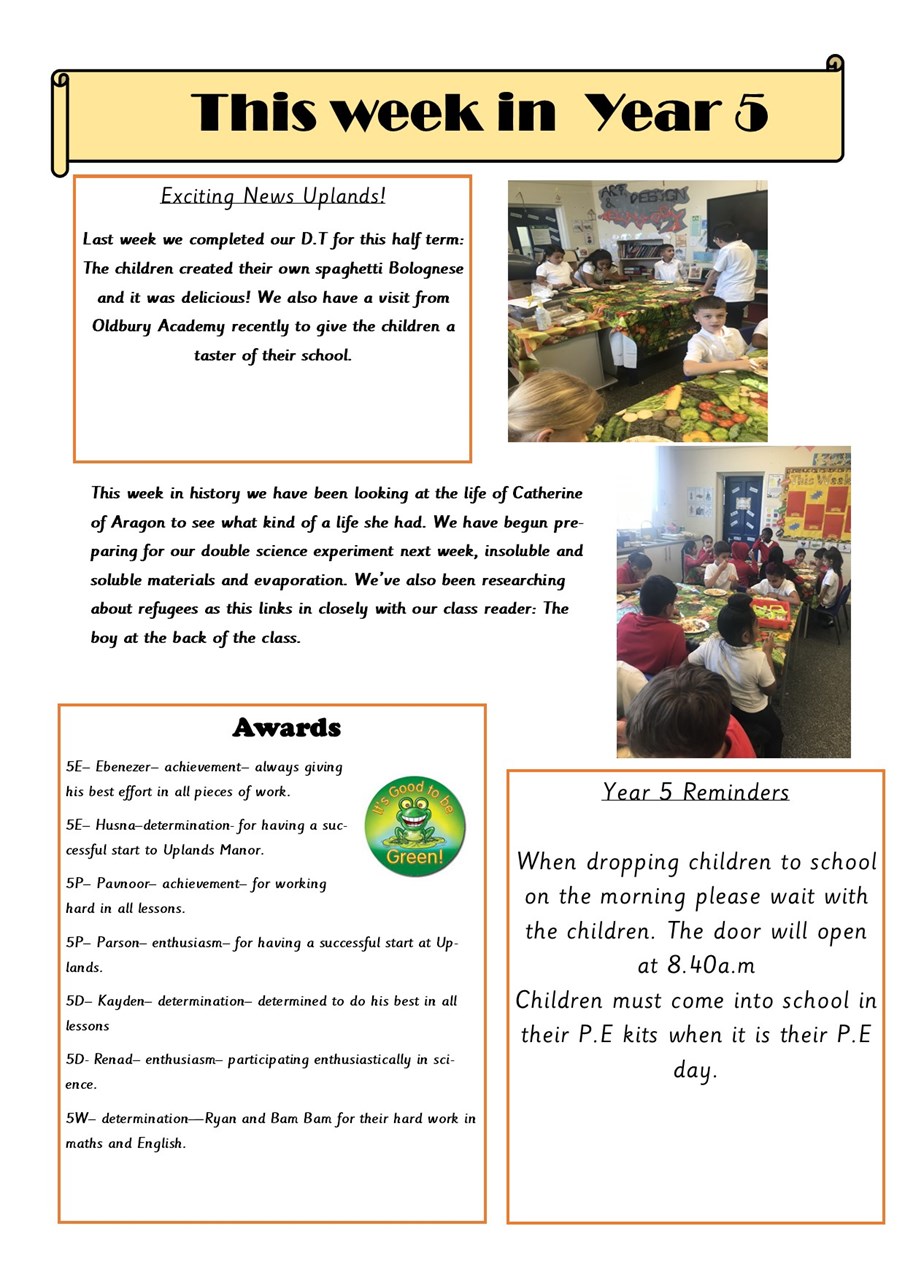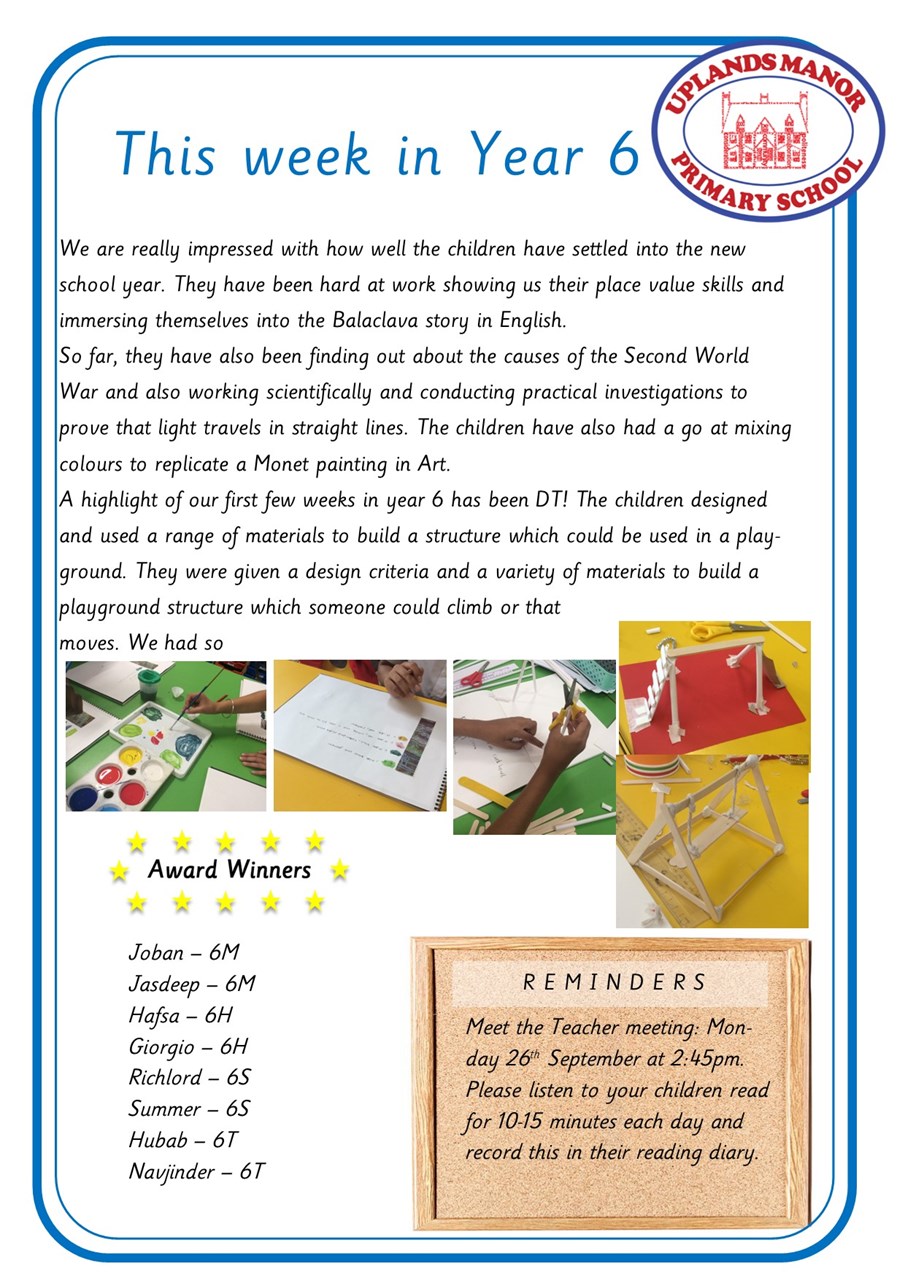 Thank you to everyone who has returned their child's Pupil Information Sheet. If you haven't, please check that the details are correct and make any changes then return to school with your child or post in the letterbox inside the main Reception foyer.
There are still places available for Year 6 Punjabi club after school on Tuesdays. If your child would like to attend, please speak to the school office.
Sandwell Sensory Occupational Therapy Project
As an exciting new initiative in Sandwell, Uplands Manor Primary School is working in partnership with a team of Specialist Childrens Occupational Therapists to look at different ways to engage learners in classroom activities and wider school life.
Click the link below to read more about it.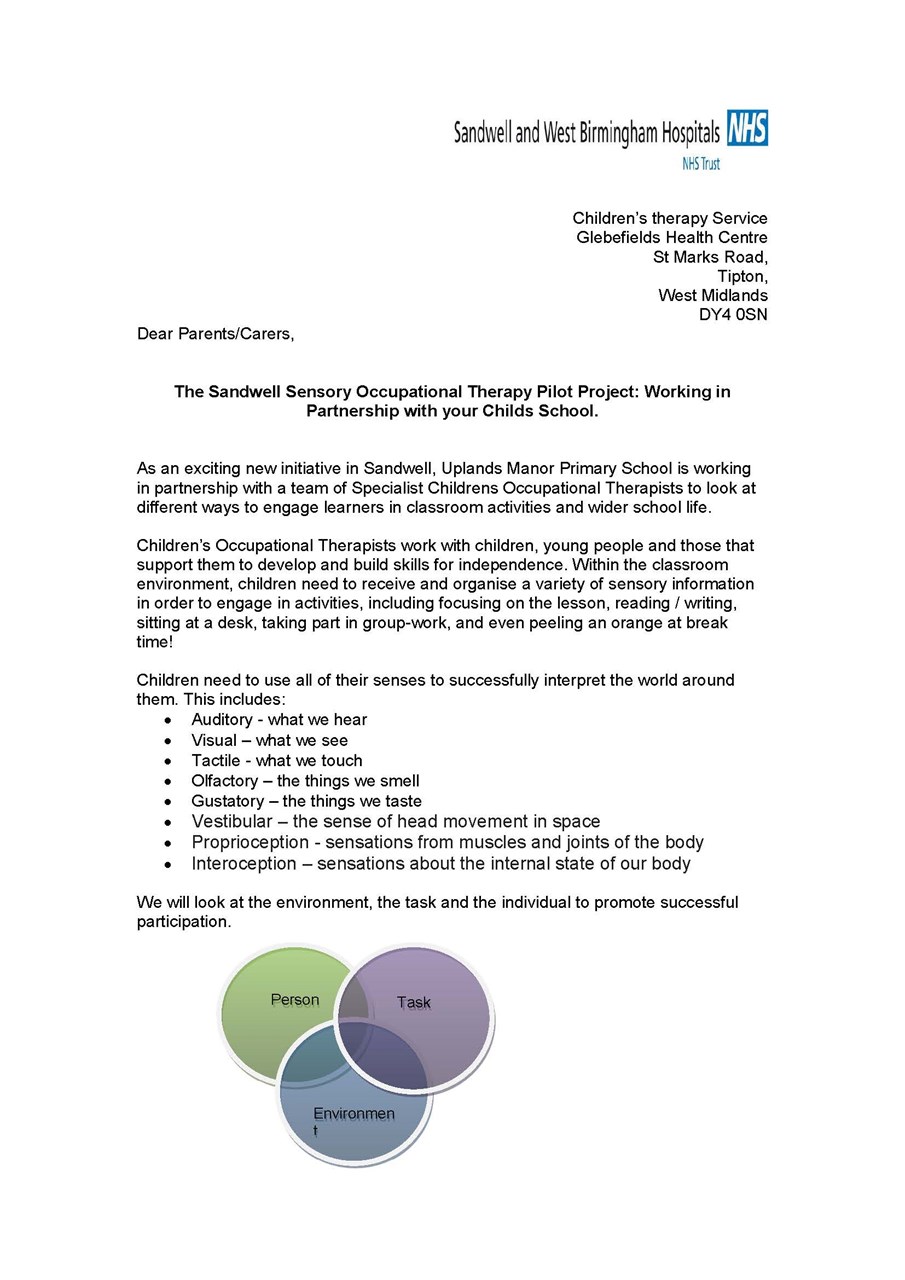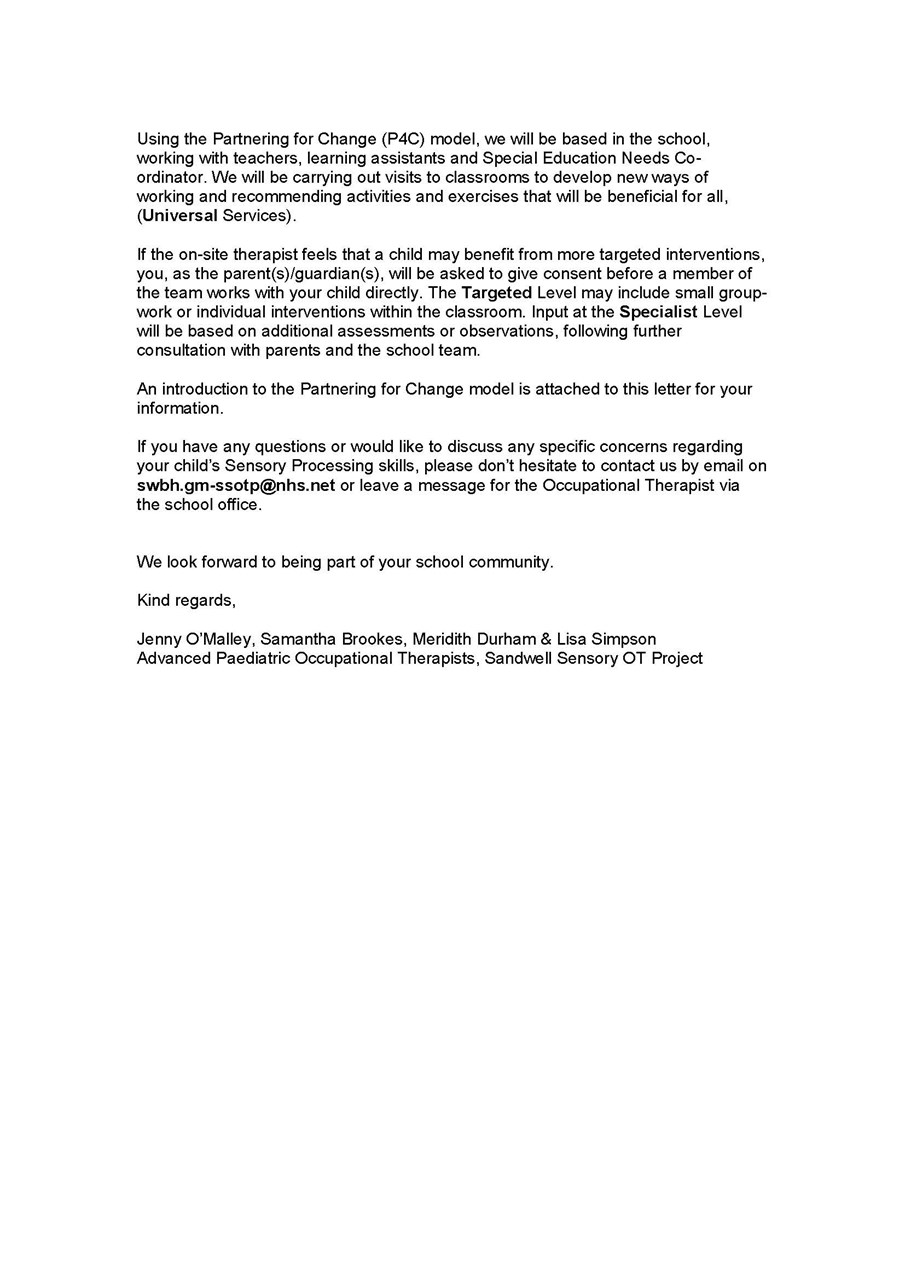 Harvest Food Bank Collection 2022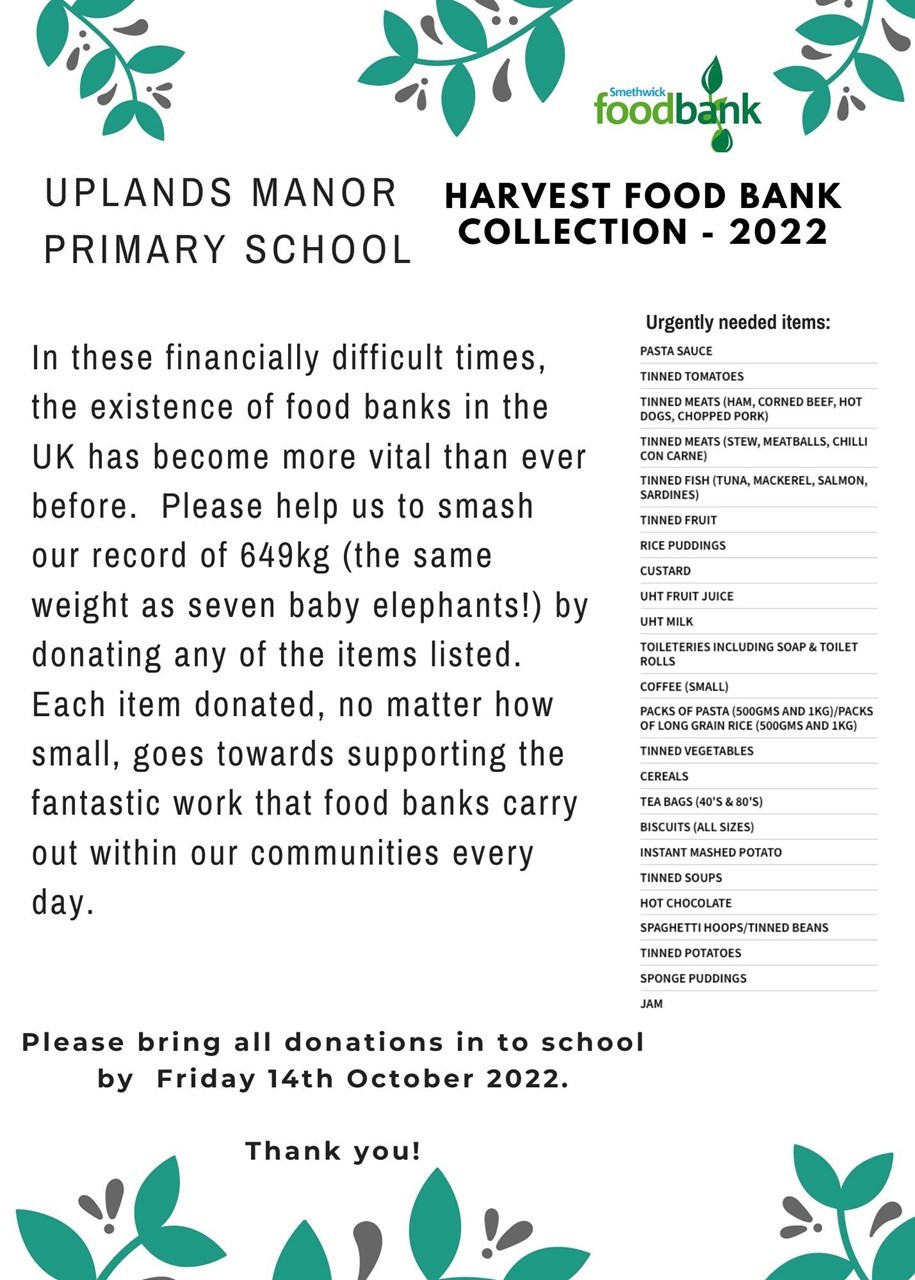 Queen's Platinum Jubilee books
If your child did not receive a Queen's Platinum Jubilee book in July, please ask at main Reception if you would like a copy.
The Dorothy Parkes Centre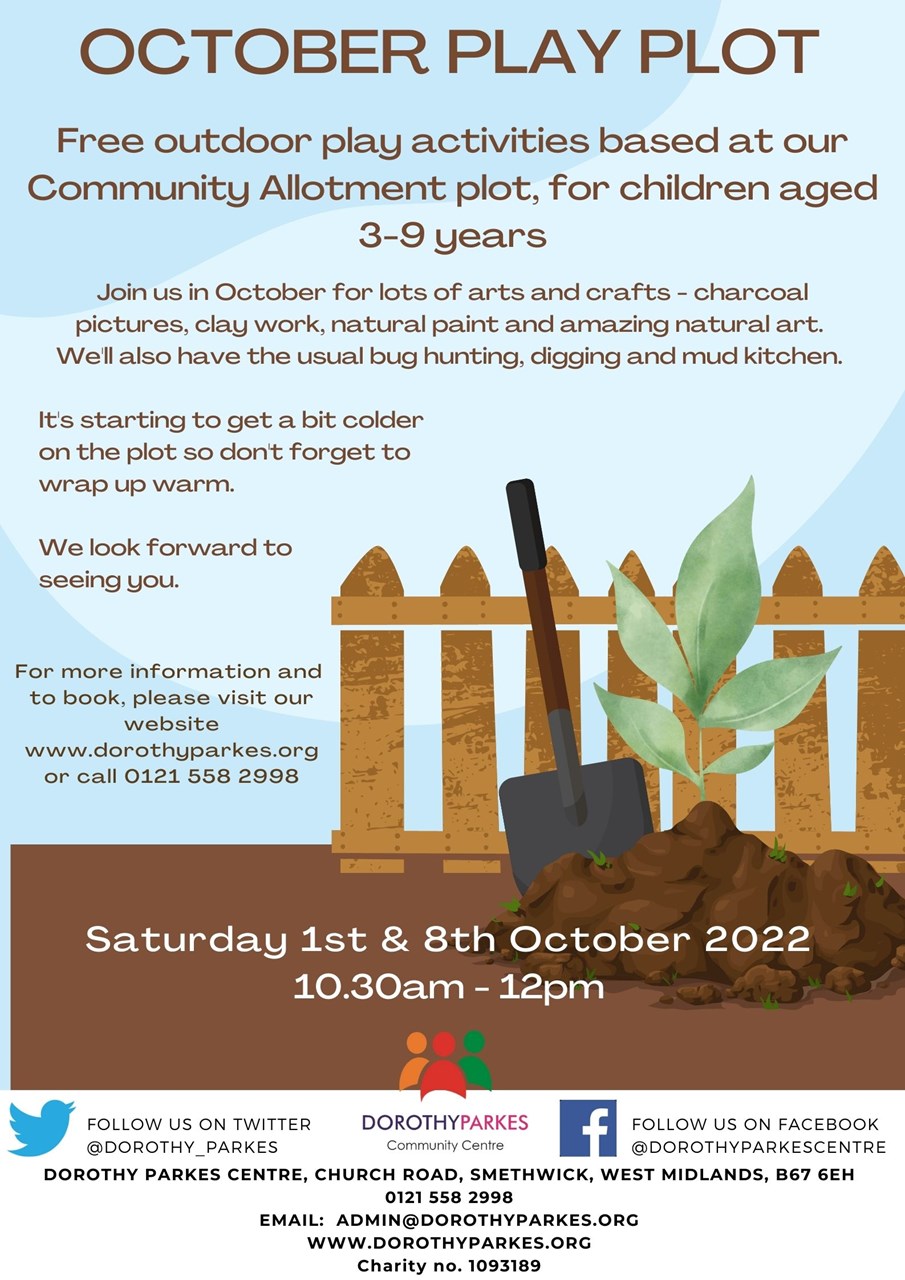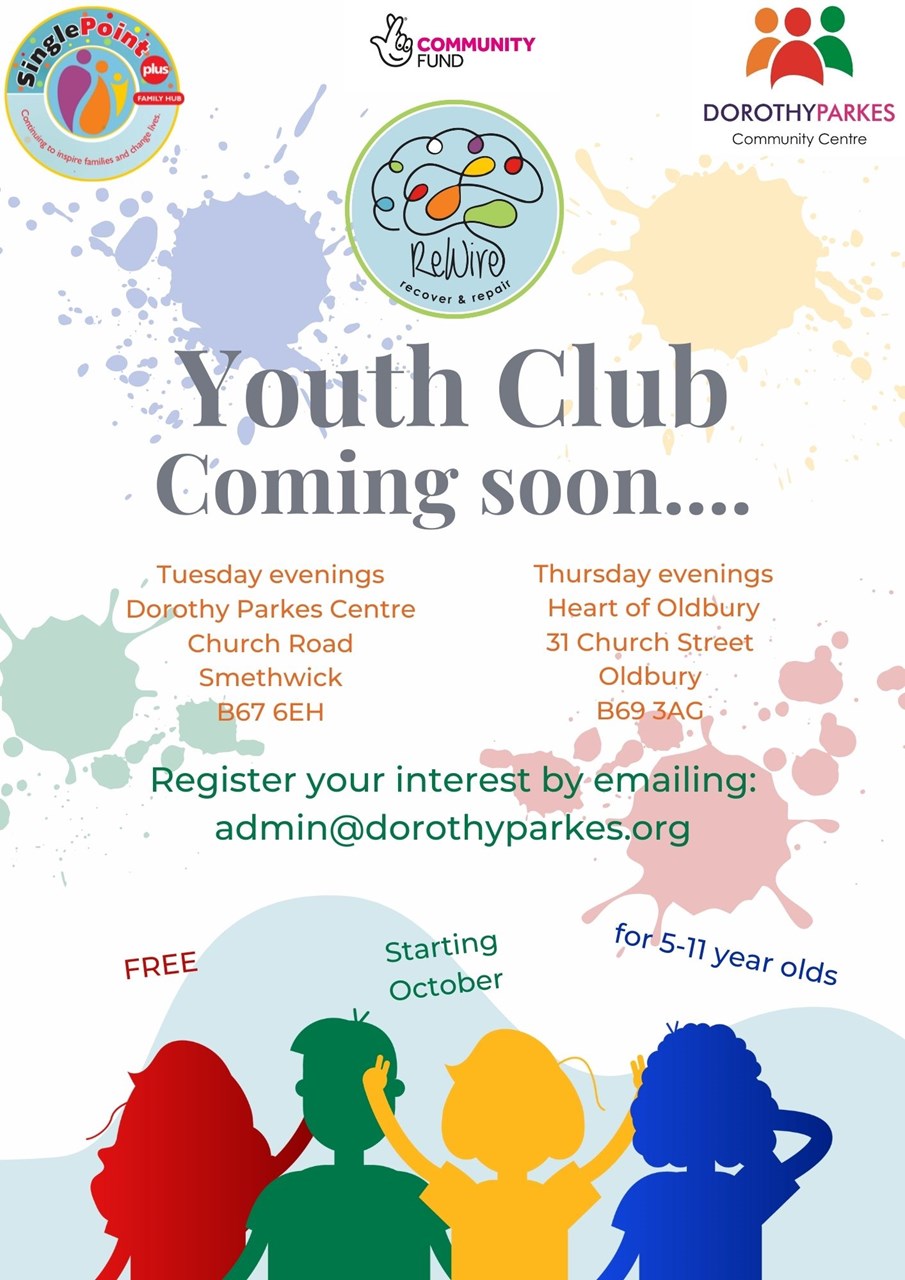 Sandwell Parents for Disabled Children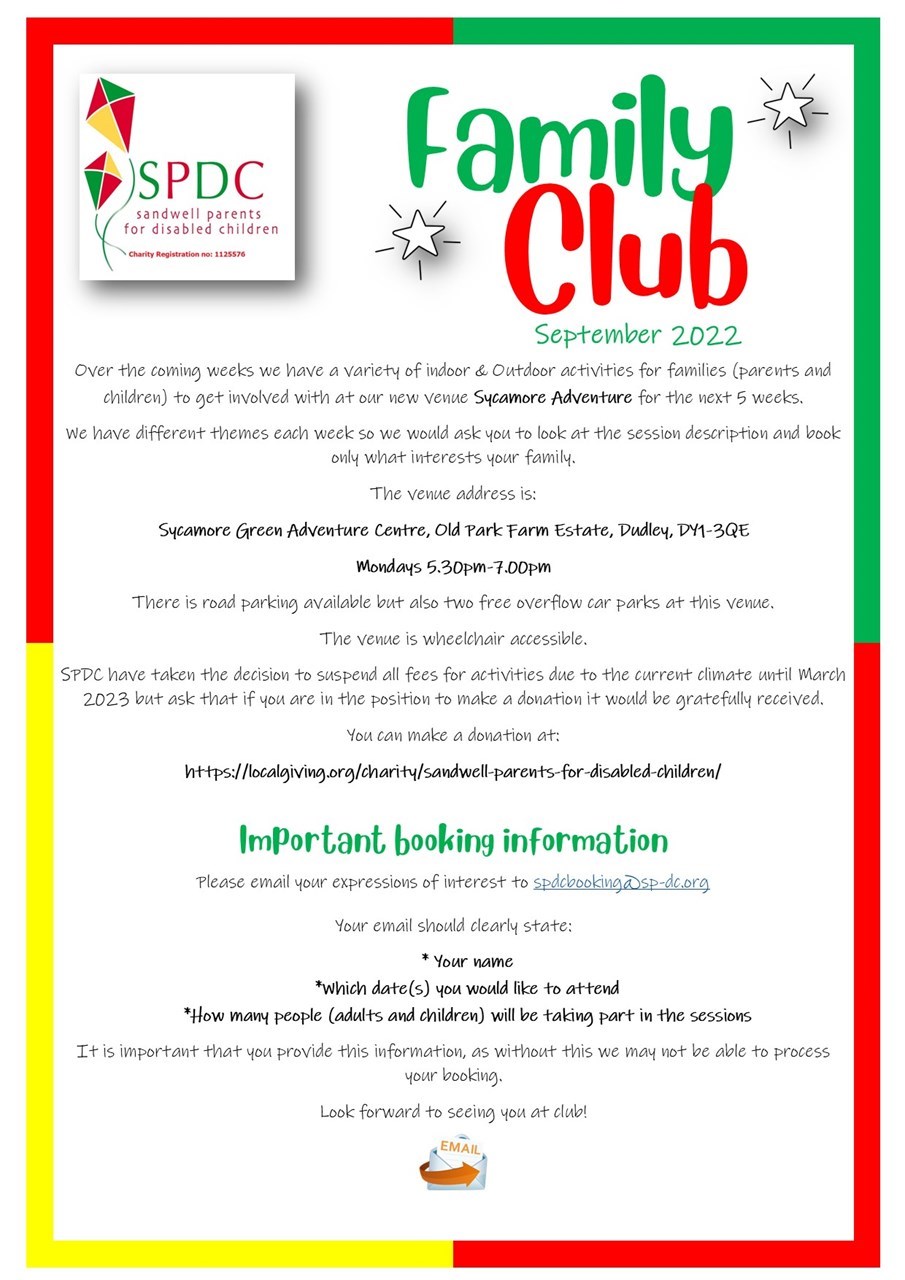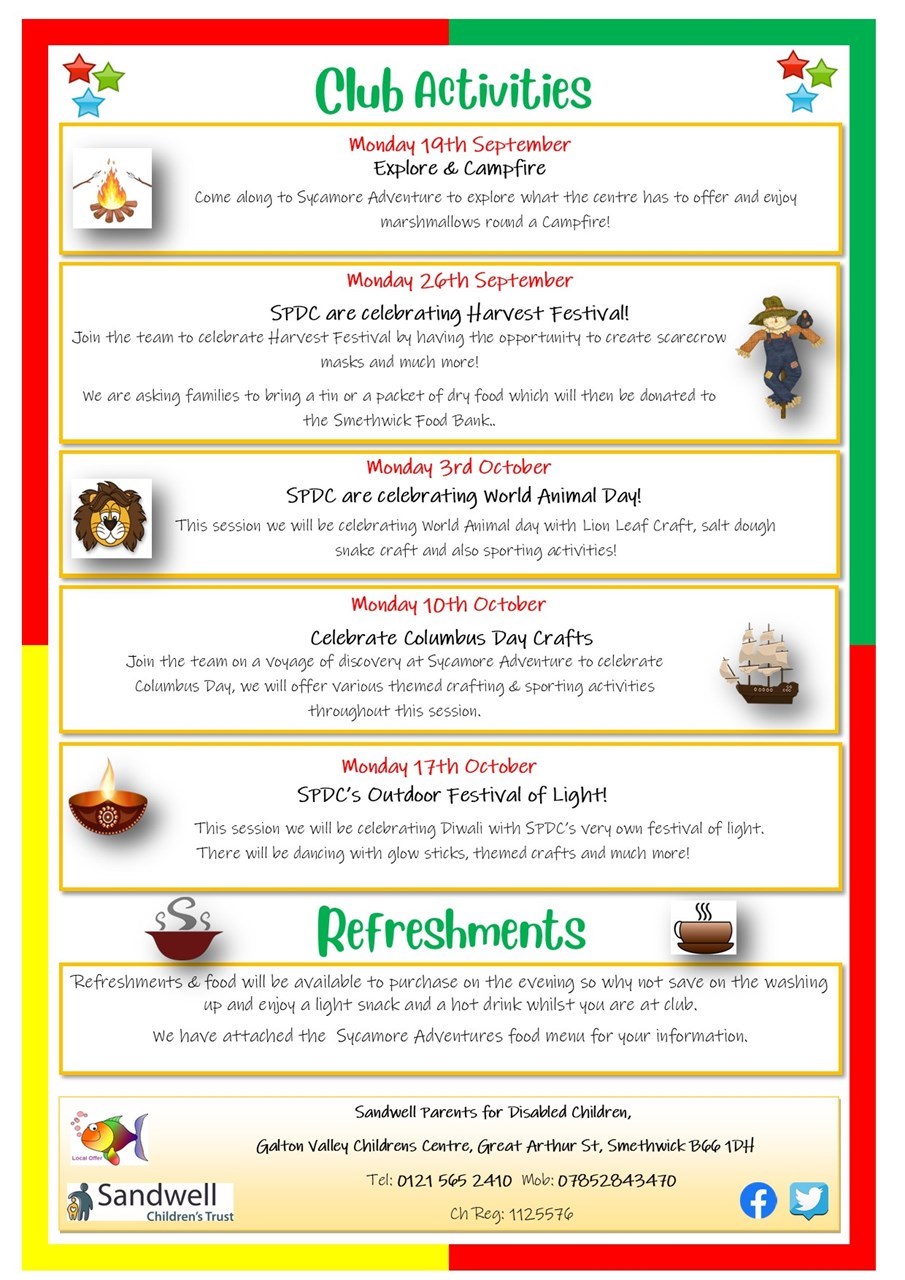 Click the links below for information on Autism West Midlands events.
The West Bromwich Albion Foundation free football sessions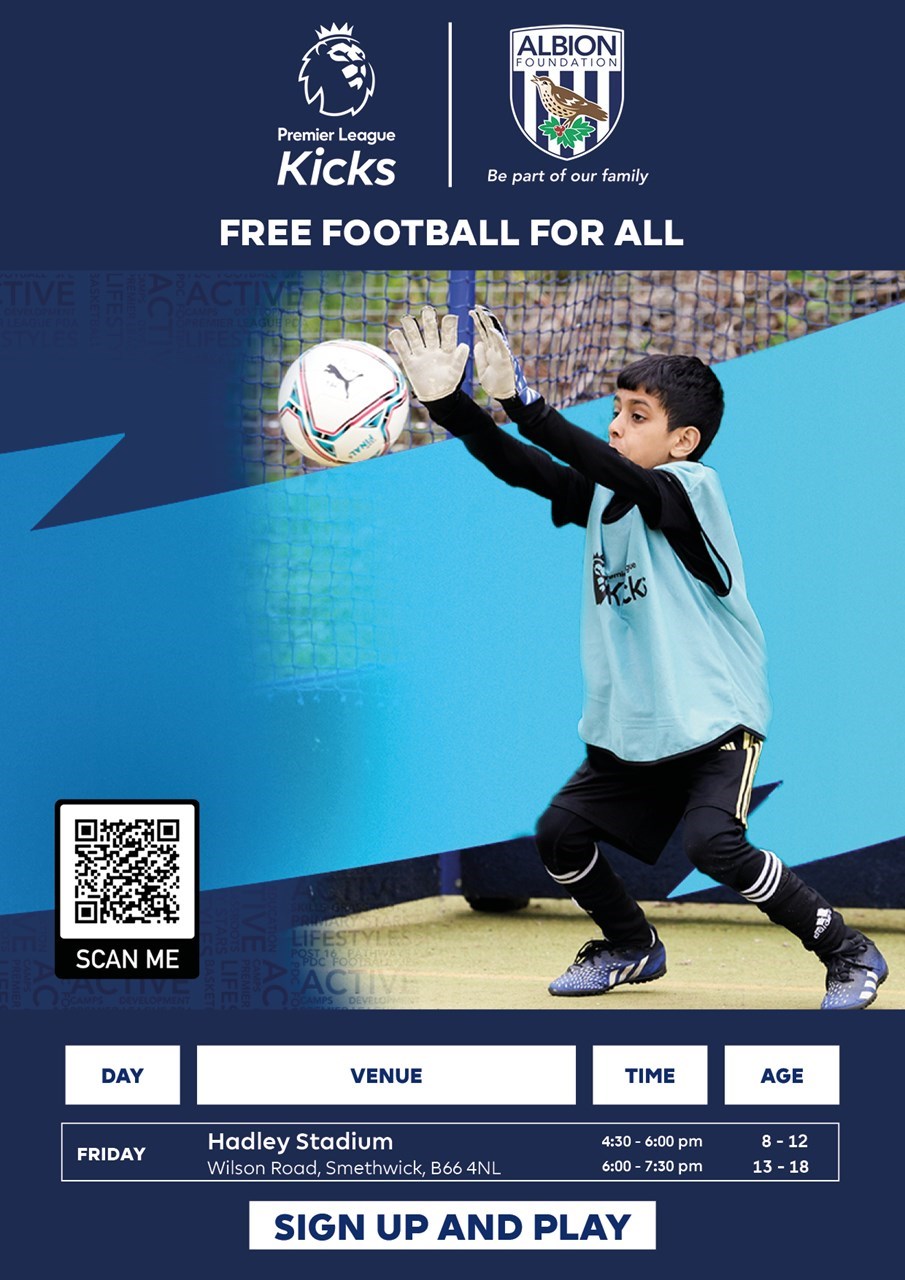 Sandwell Good to Know Newsletter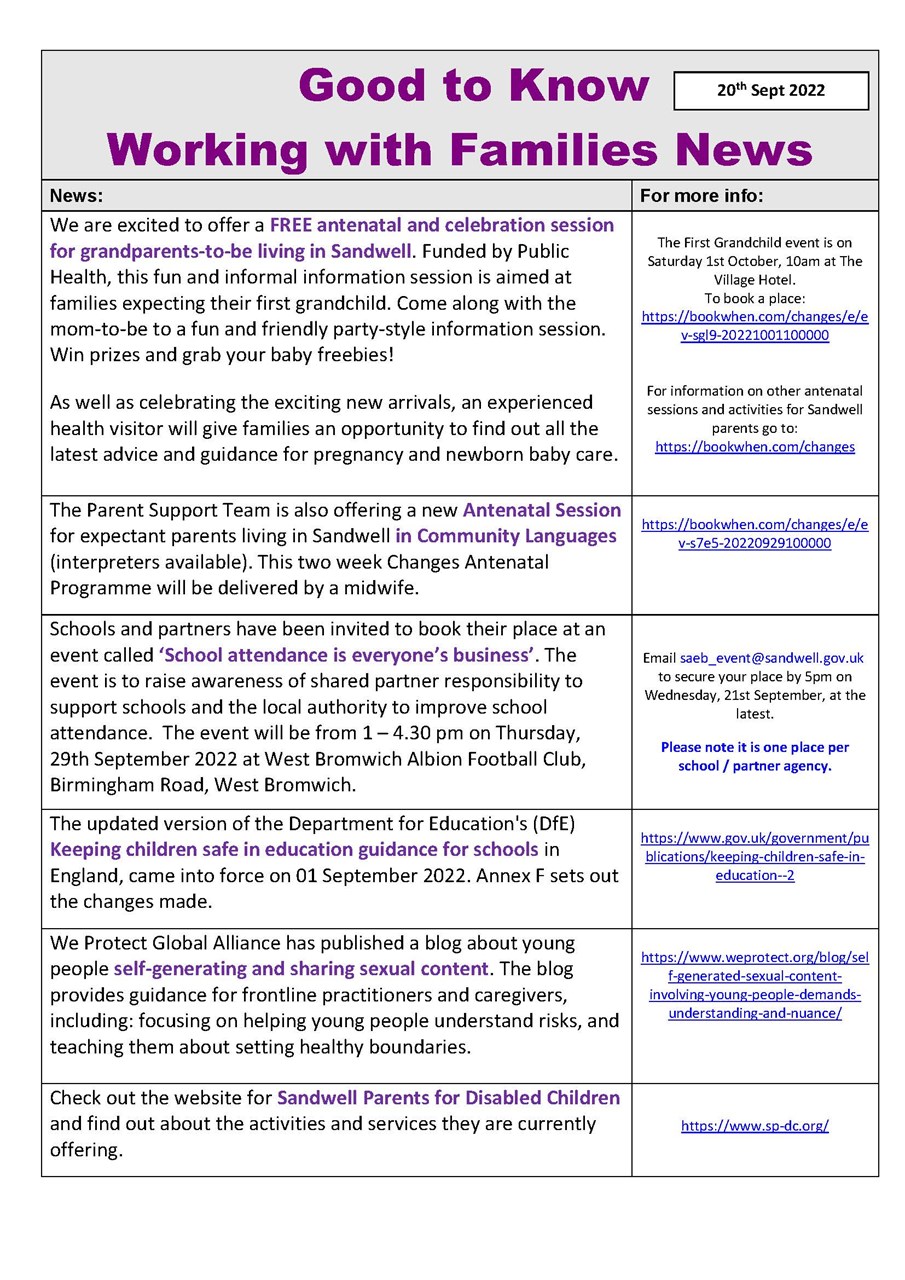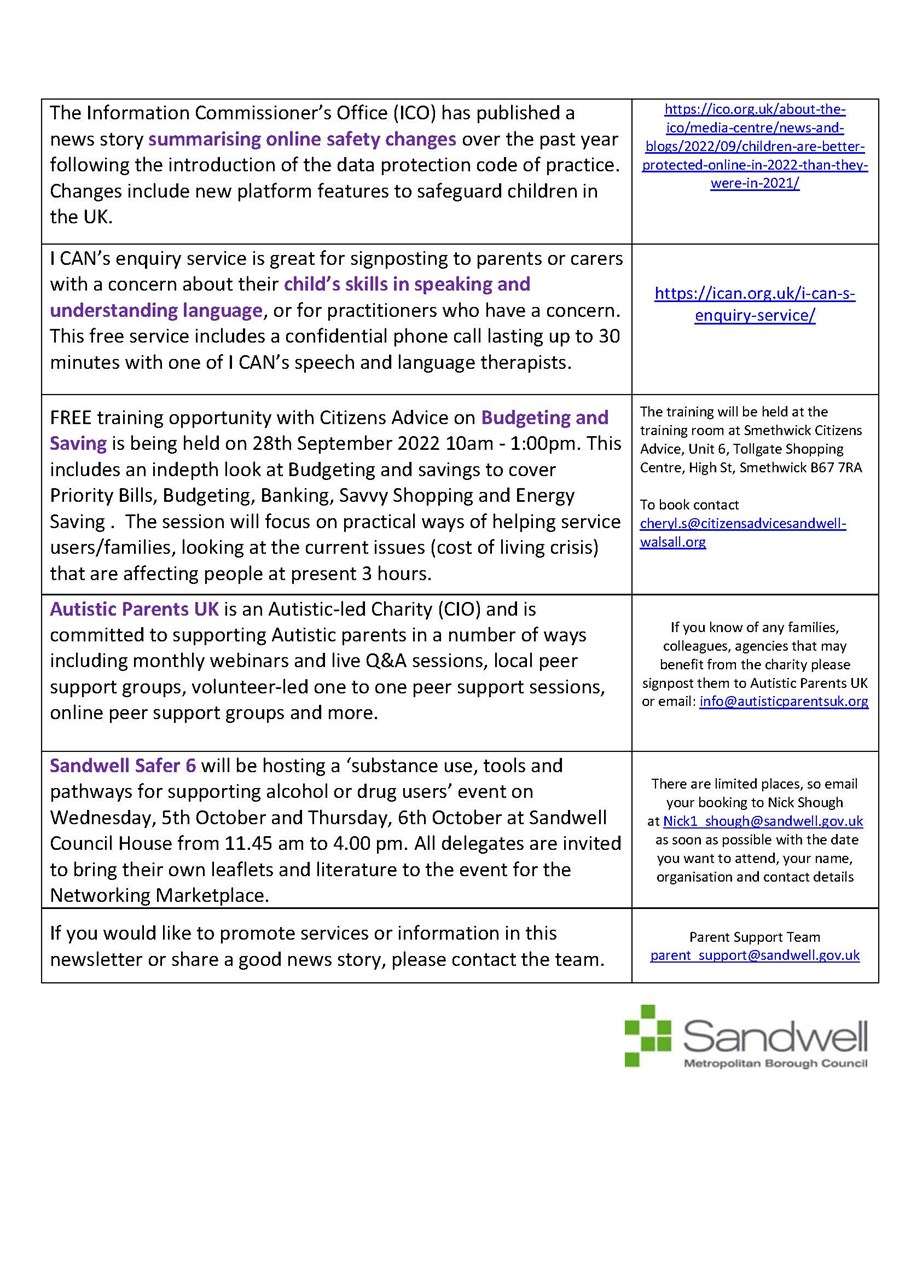 Click the links below to read about the work of Barnados and events for families in Sandwell.