Newsletter 2nd December 2022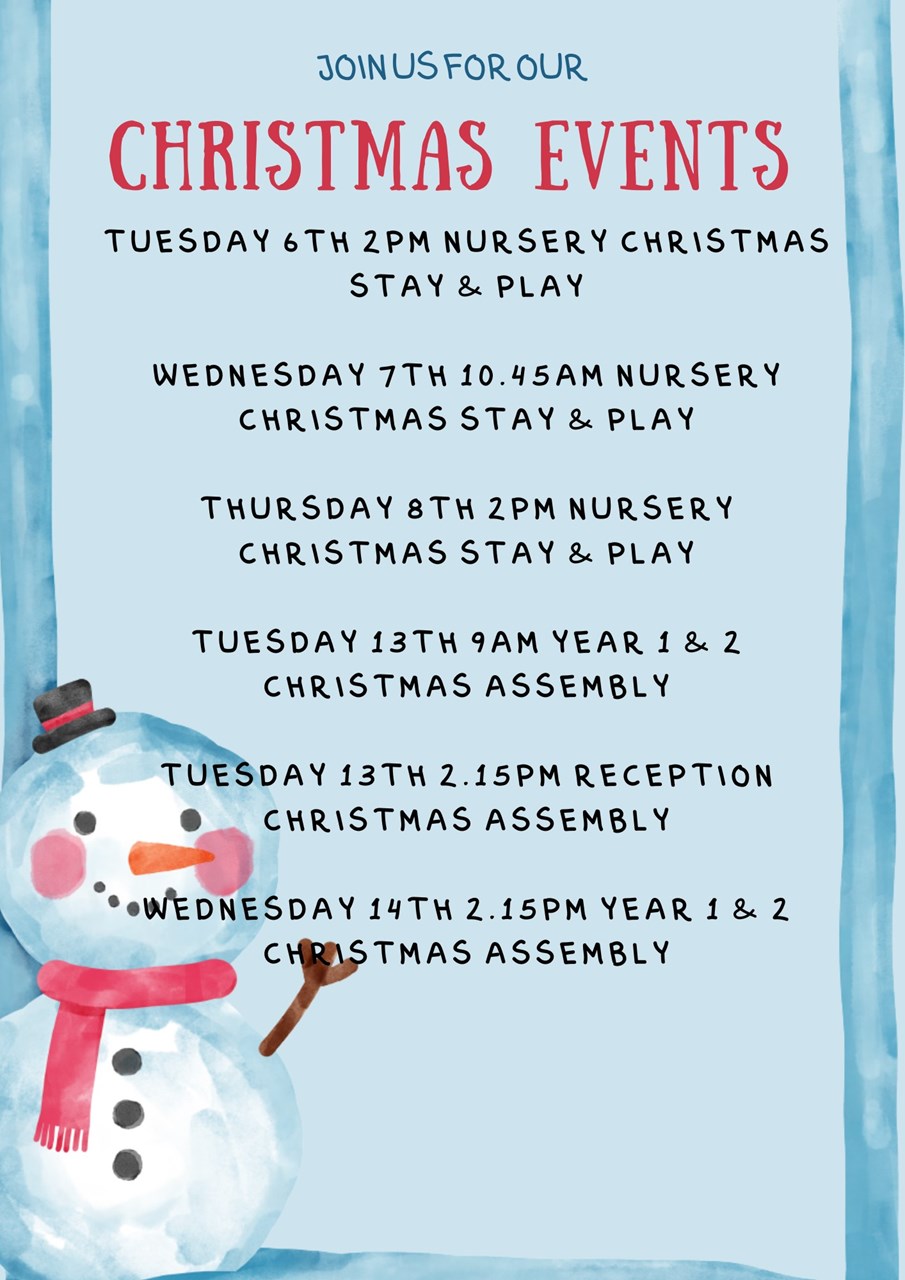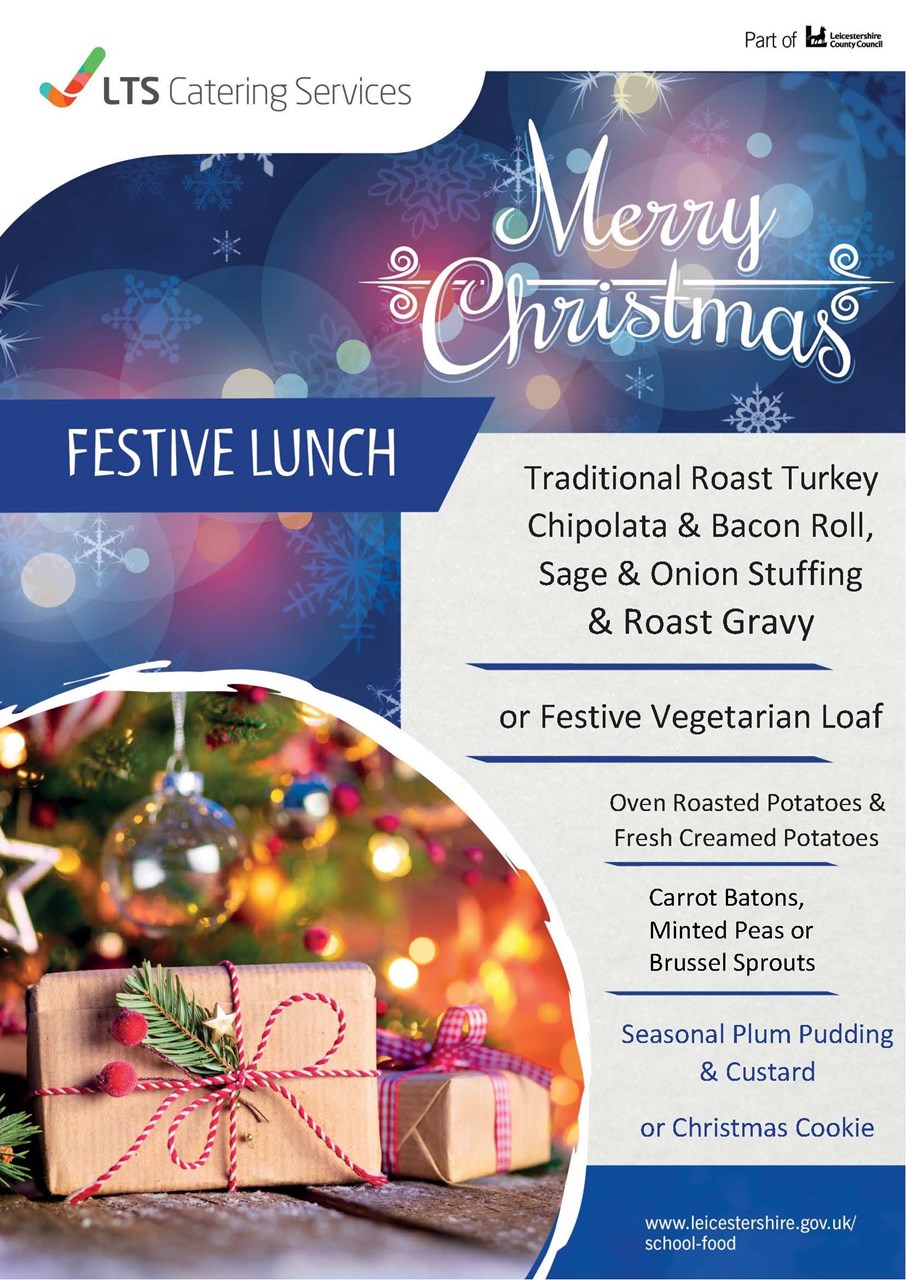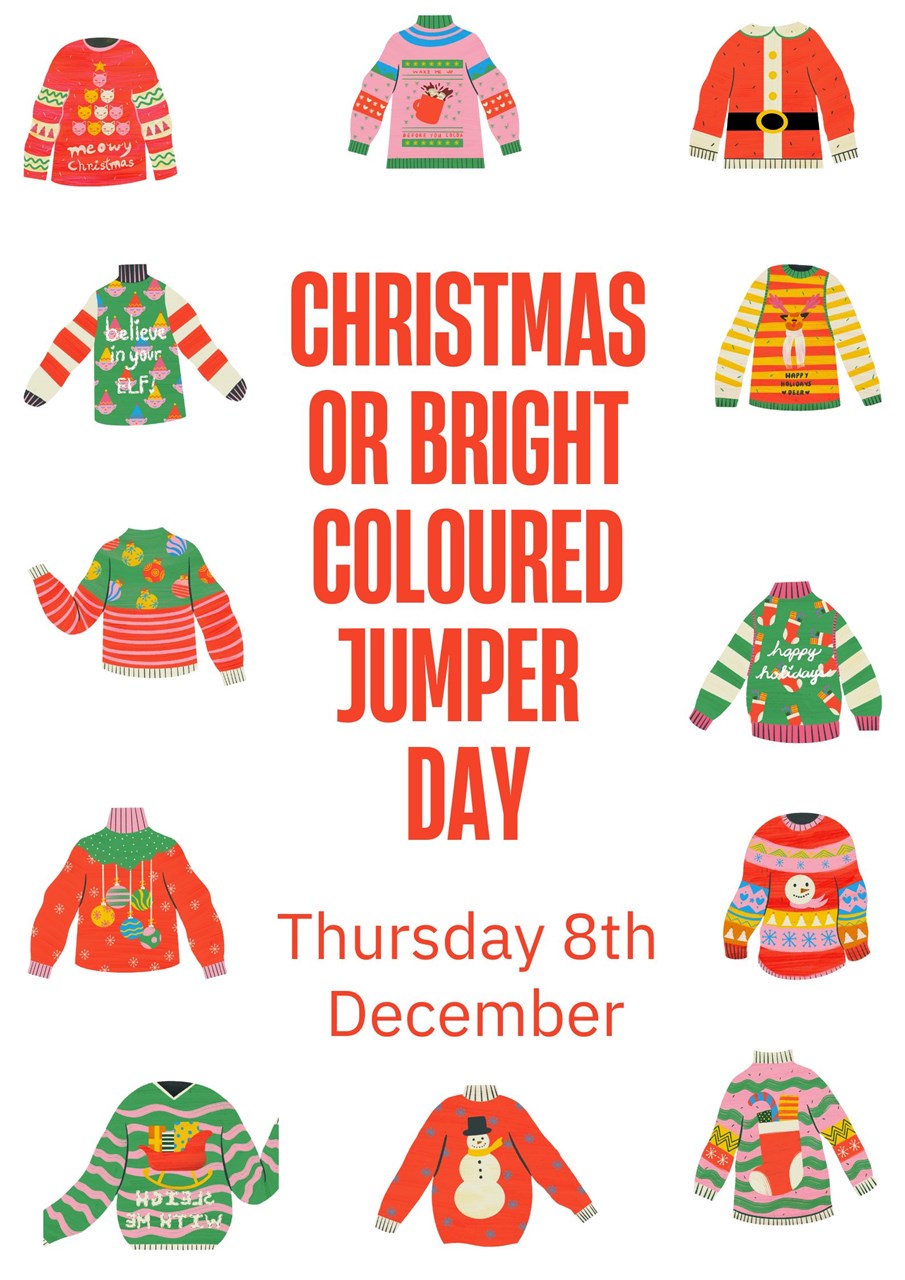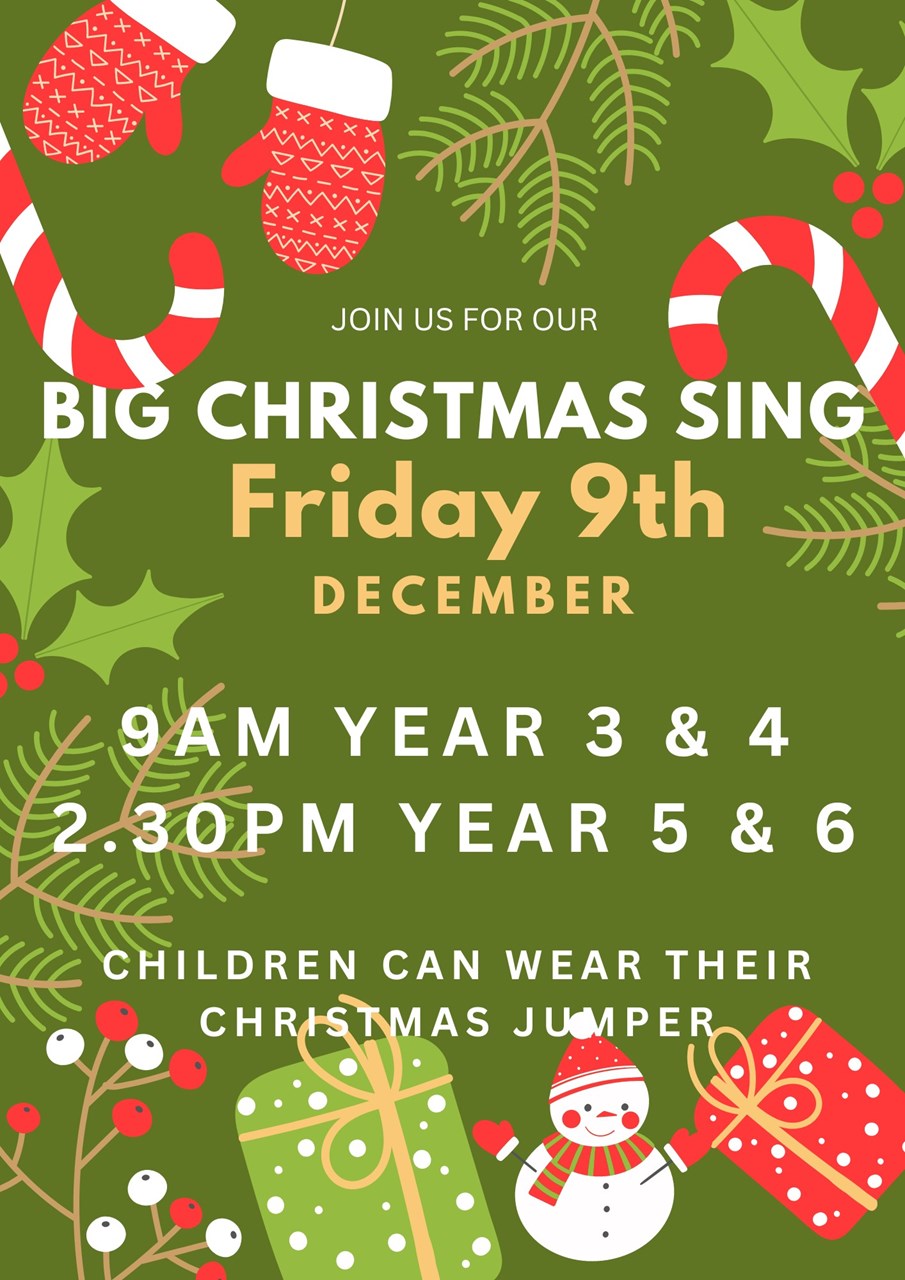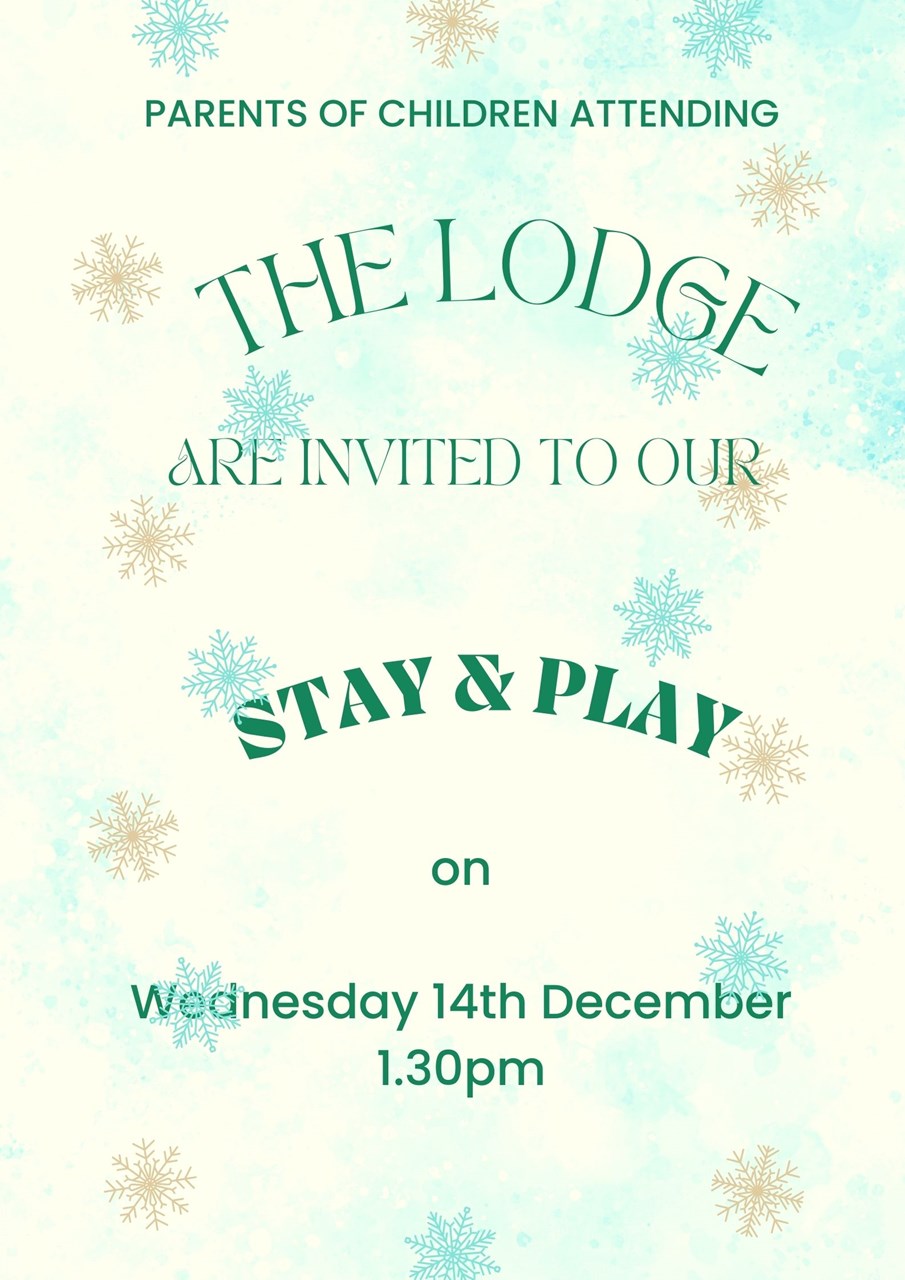 Brushstrokes Christmas Toy Appeal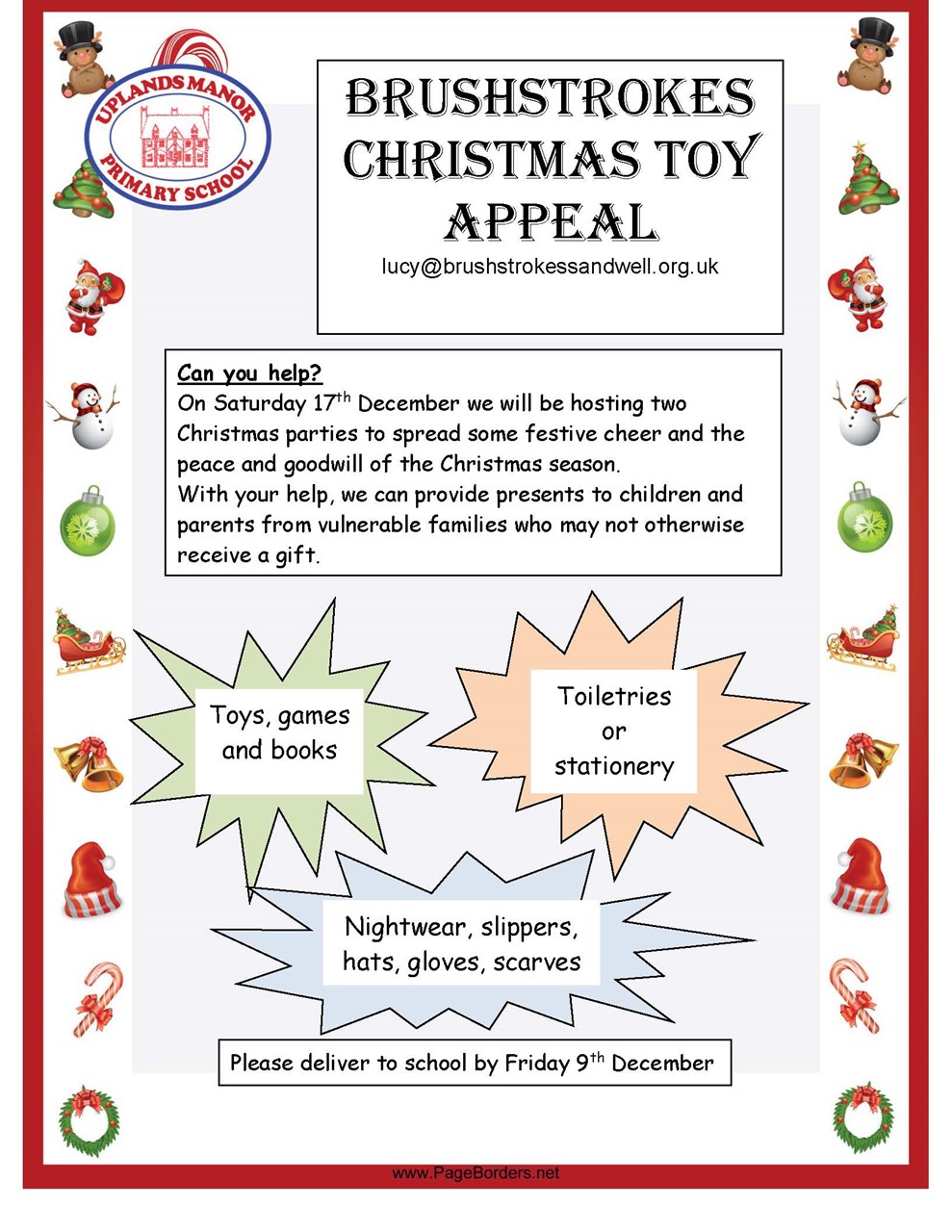 Friday 16th Christmas Party day
Friday 16th Last day of term
School will be closed for the Christmas holiday from Monday 19th December to Monday 2nd January. We will re-open on Tuesday 3rd January for all children.

We believe that it is important to celebrate achievements. As part of our 'Good to be Green' behaviour and reward system, each week, children may be given a certificate, a gold letter from a member of staff or a certificate from Mr Dickinson or Miss James. Here is a list of some of the children who have received an award this week:
It's Good to be Green & Great to be Gold
Kian S for always trying his best and helping others when he's finished his work
Amarveer S for being a good role model and for bringing in super work from home
Safa for good behaviour
Amen for good behaviour
Maddison for good behaviour
Azaan for good behaviour
Zohaib for excellent progress when independently climbing up and over the soft play equipment
Rylee for independently making a paper chain and explaining how to make it longer!
Japjeet for excellent answering questions about the story
Samarpreet for his performance in the class assembly
Troy for his performance in the class assembly
Samra for constantly making improvement in maths
Ekamveer for a big improvement in writing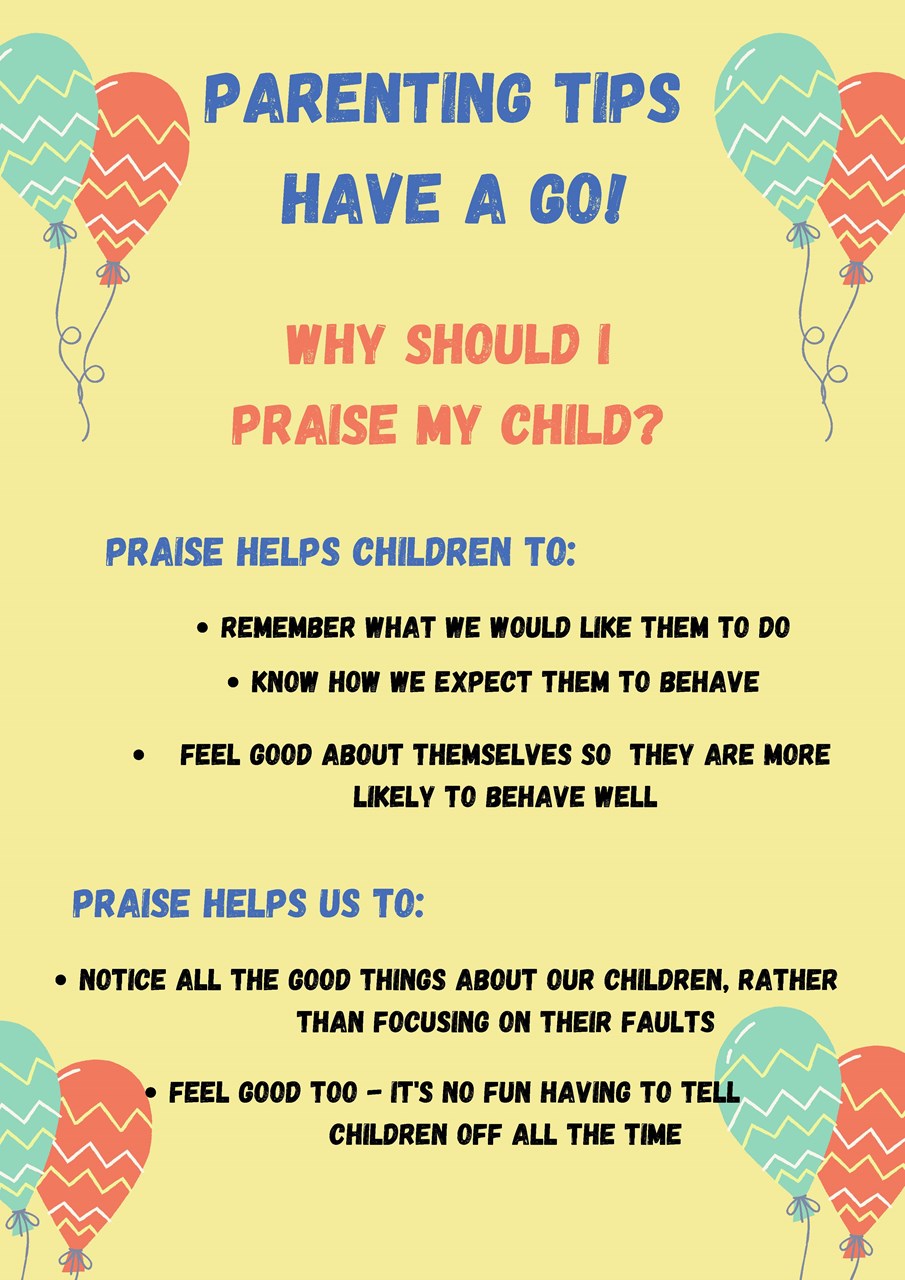 Christmas holiday food voucher for those eligible for Free School Meals
If your child is eligible for Free School Meals, you will receive an email in the week beginning12th December with the information for the Christmas food voucher. Please make sure that we have your correct email address logged on our system.

In nursery we have been learning all about birthdays.
Please talk to your child about when it was their birthday and what they did on this day.
Thanks to your very generous donations, we have raised £307.23 for Children in Need.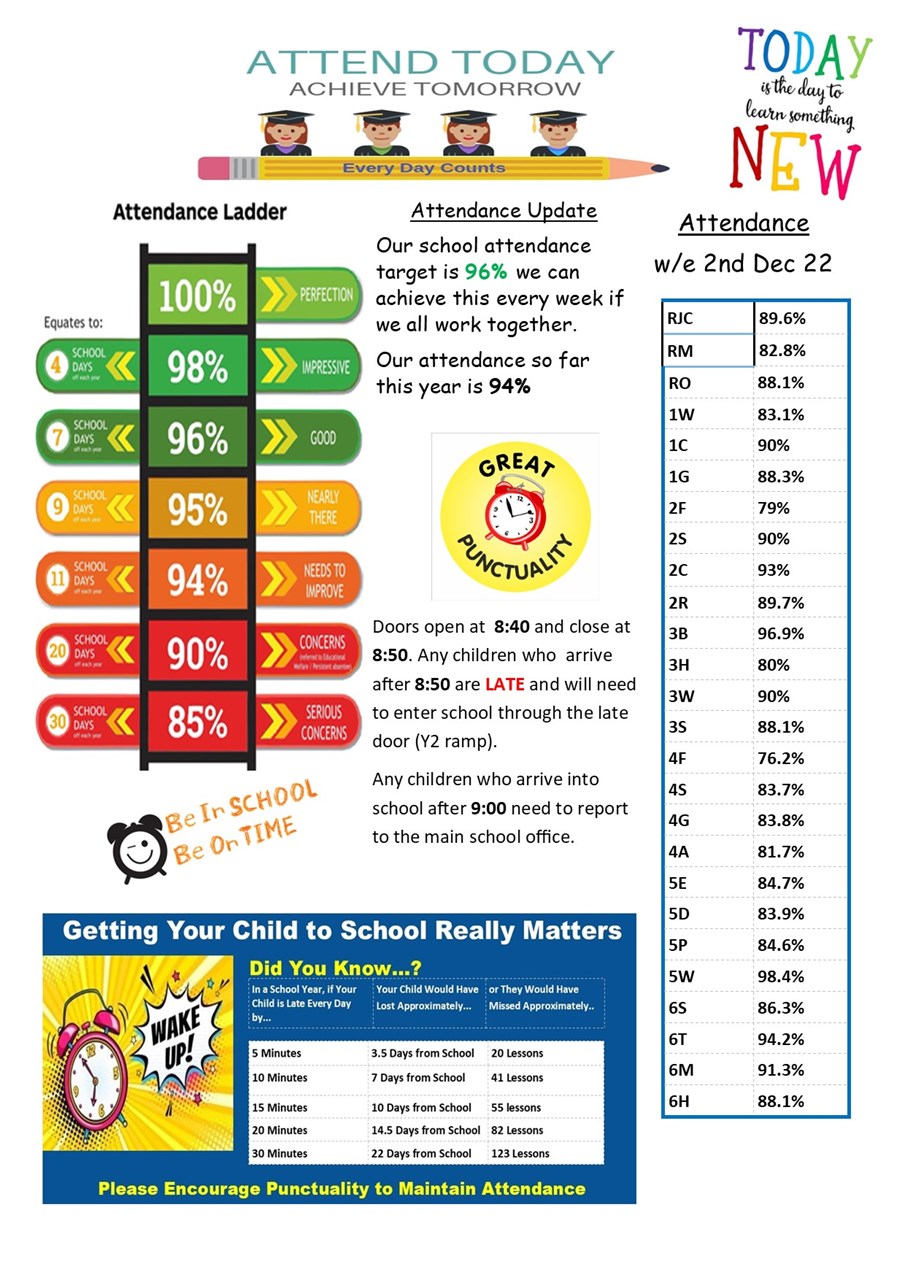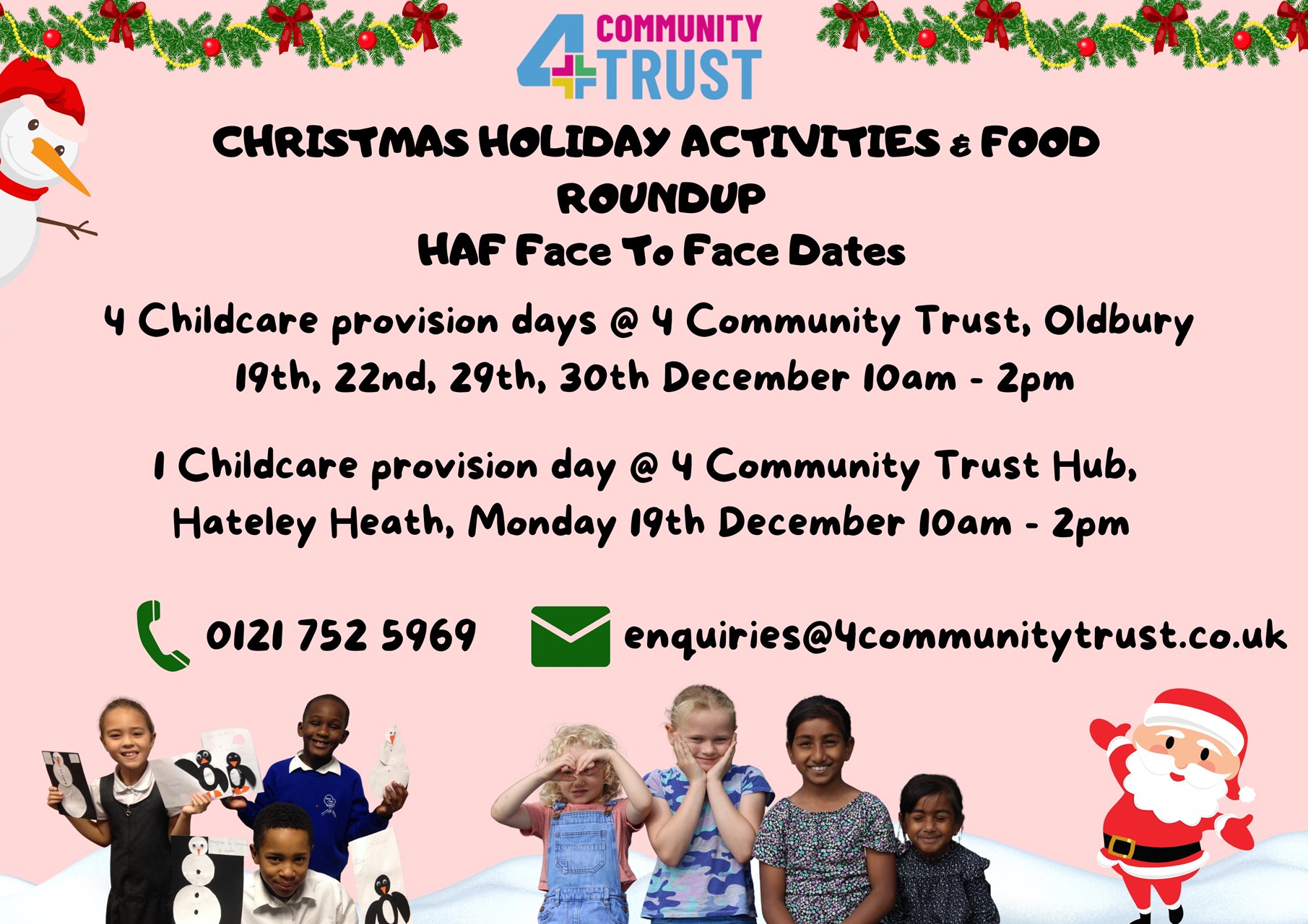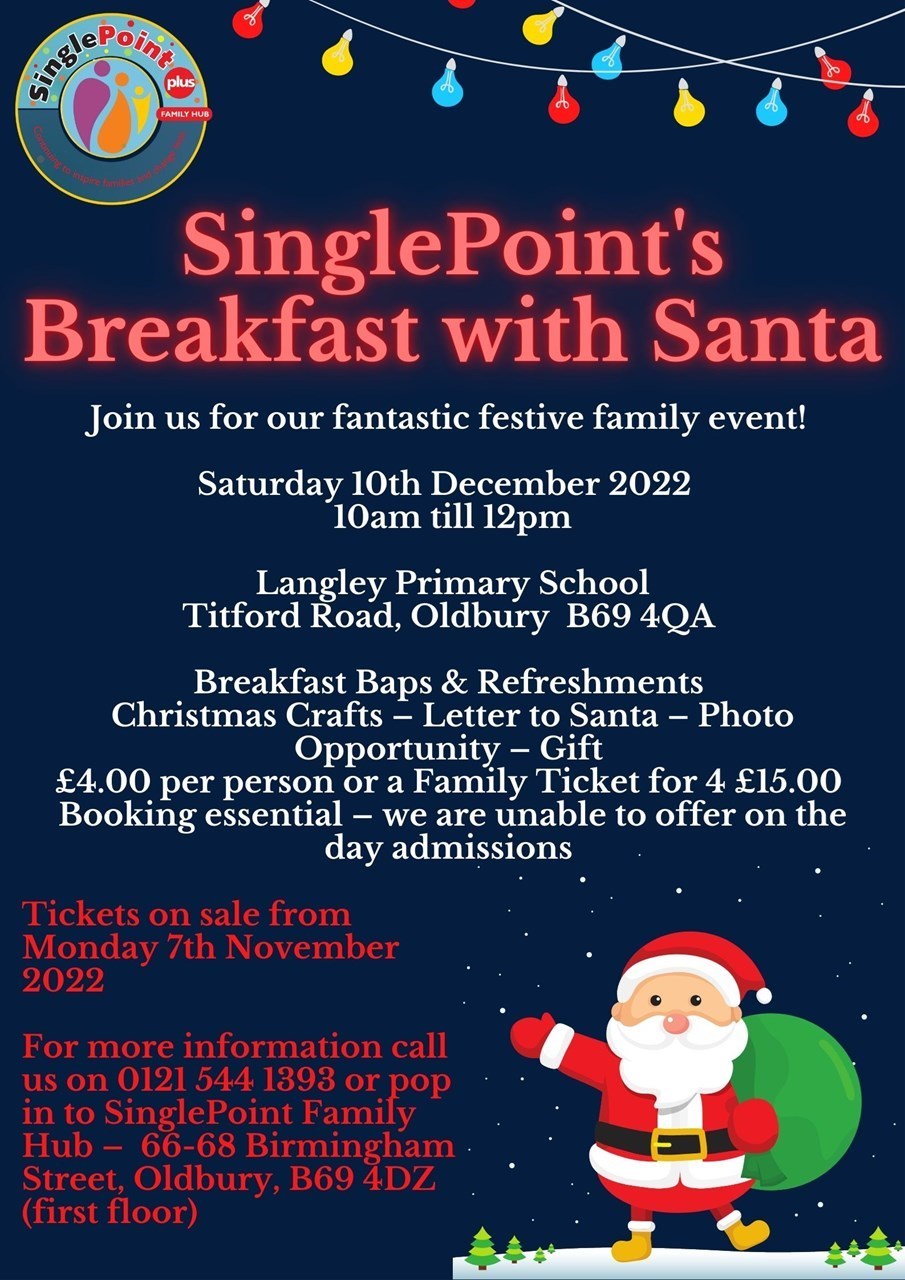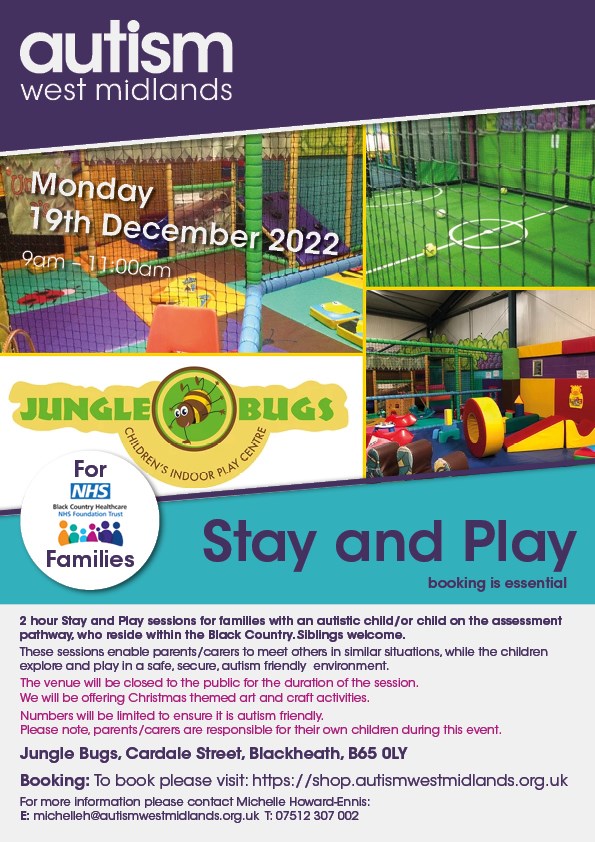 Sandwell Parents for Disabled Children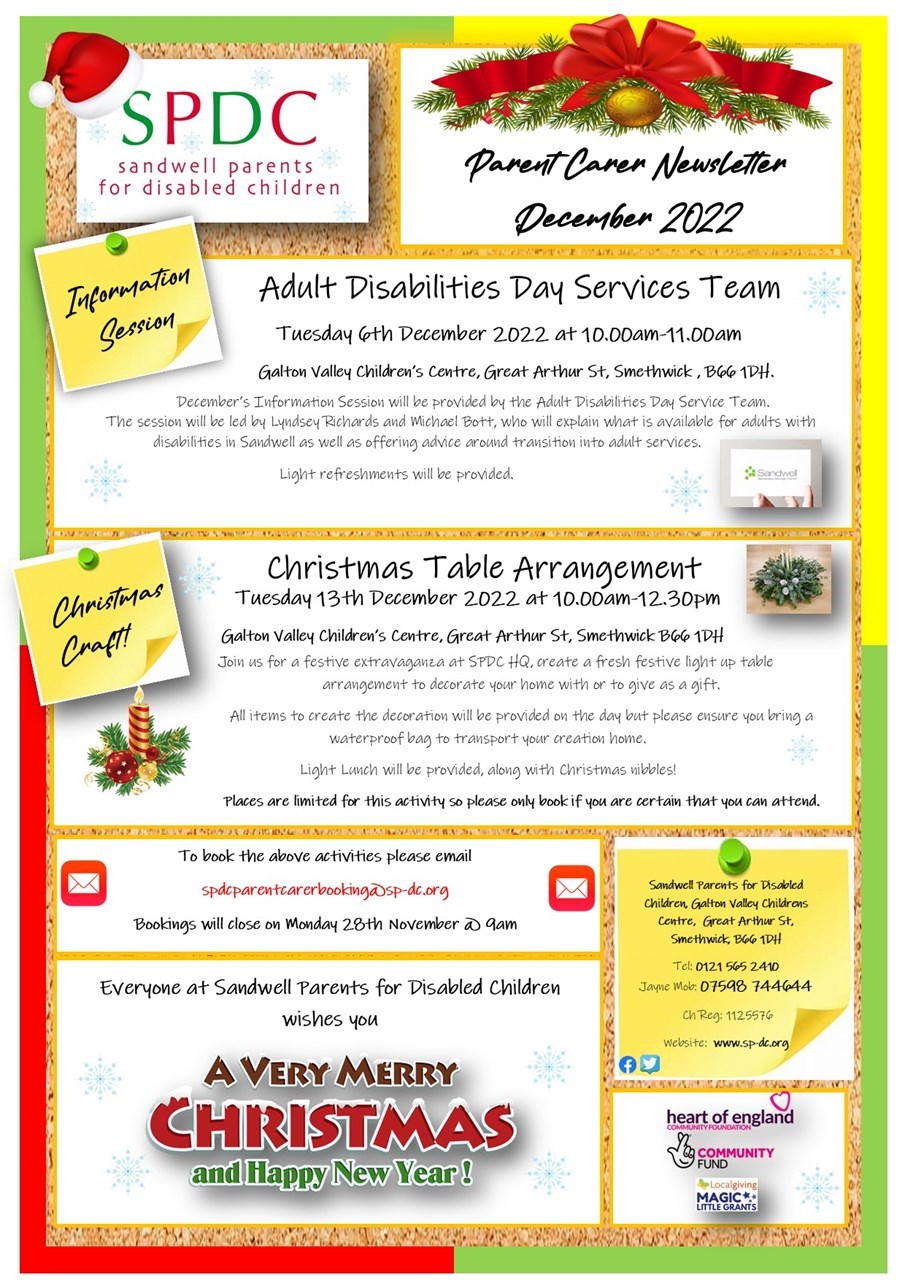 Holiday activities across Sandwell
There are lots of activities for families during the Christmas break. Take a look below for the events in your area.