Newsletter 14th October 2022
Please remember that school is closed for the Half Term Holiday and Training Day on Monday 24th - Monday 31st October. Children return to school on Tuesday 1st November.

Please drive safely around school and take care if you are walking past the houses in case a car is pulling off a driveway.

Pupil Progress Evenings - Tuesday 18th & Thursday 20th October. Have you booked your appointment?
Have you booked your appointment for the Pupil Progress meetings? It is a great opportunity to see what your child has been doing, speak to their class teacher about how they have settled into their new year and look at your child's work books with them. Follow the information in the letter below to book this important appointment.
Please note: The Nursery Pupil Progress evening appointments have all been booked. Any parents who haven't been able to book will be met during the stay and play sessions.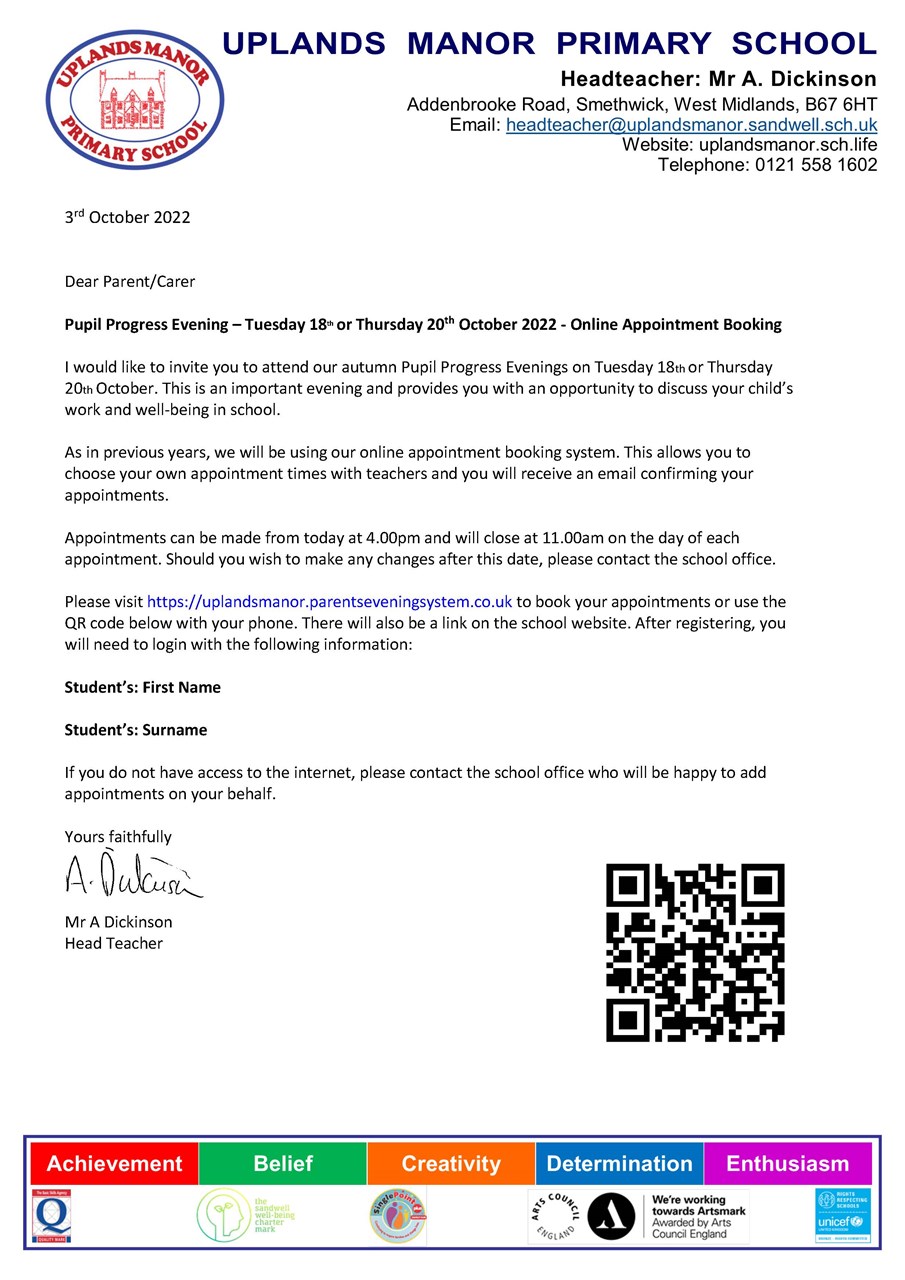 Letters and information sent home this week:
Reception Evidence Me letter
Please remember that school is closed for the Half Term Holiday and Training Day on Monday 24th - Monday 31st October. Children return to school on Tuesday 1st November.
Week beginning 17th Oct Nursery Stay and Play: Nursery Rhymes theme week
Tuesday 18th 3.30 - 6pm Parents' Evening
Wednesday 19th 9.15am Coffee morning for parents of children with ASD
Thursday 20th 3.30 - 6pm Parents' Evening
Thursday 20th & Friday 21st School photographs
Monday 24th - Friday 28th October - SCHOOL CLOSED FOR HALF TERM HOLIDAY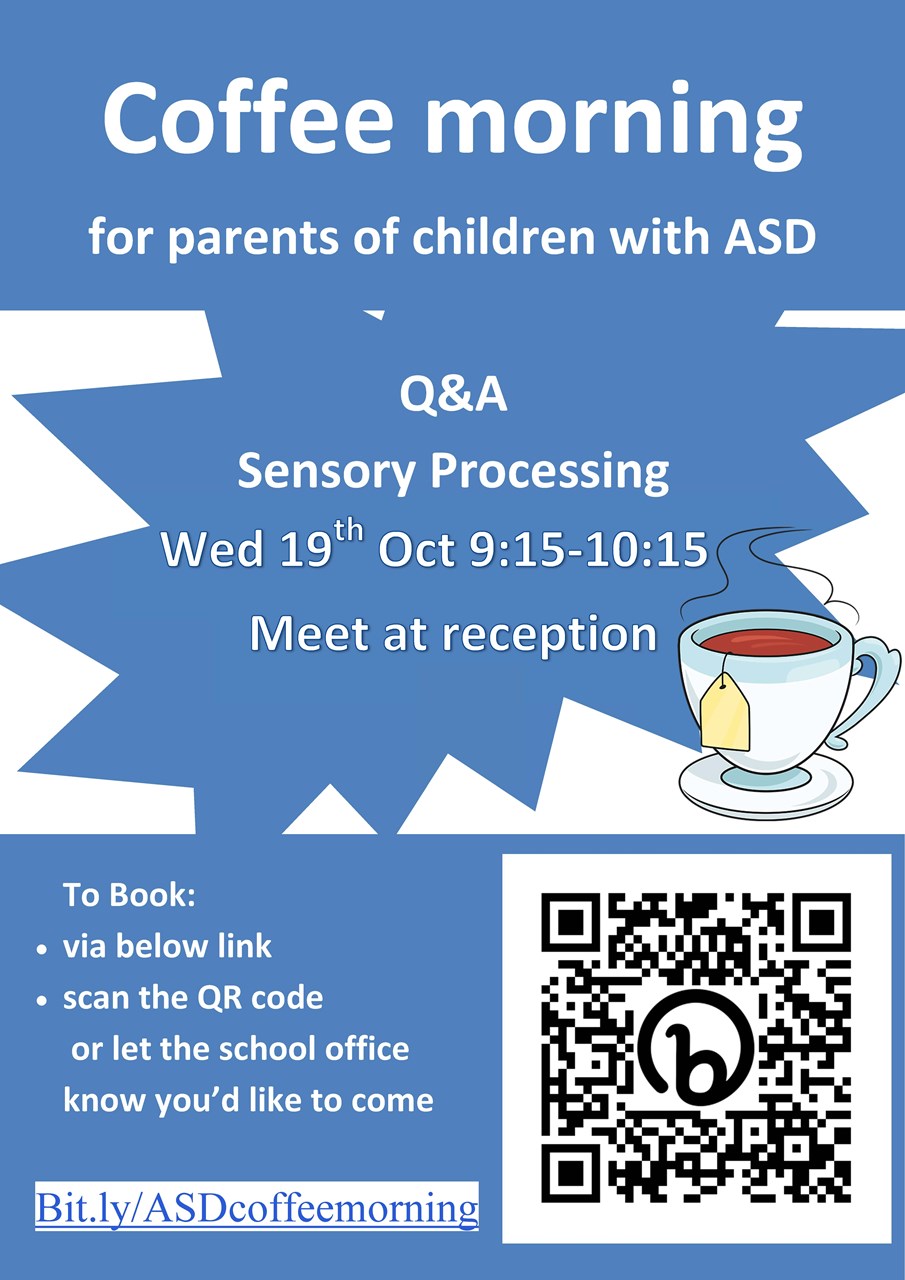 School photographs
School photographs will be taken on Thursday 20th and Friday 21st October. Check the letter for details.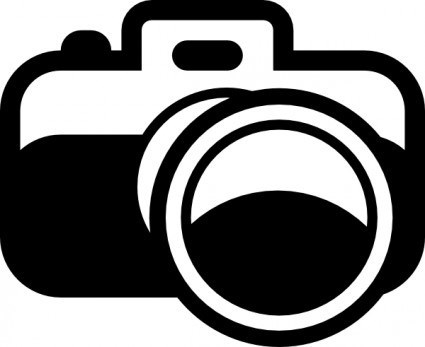 The following clubs will not be taking place next week: Guitar club, Punjabi club, Board Games, Basketball. Please make sure you collect your children at the normal time.
2nd November 4S
4th November 6T
15th November 2S
16th November 4G
25th November 6S
Year 6 Secondary School applications
If your child's date of birth falls between 01/09/2011 and 31/08/2012, you need to apply for a secondary school place by 31st October.
It is extremely important that you complete the application by the closing date or your application will be classed as 'late' and your child might not get a school place of their choice.
Click https://bit.ly/3lojJcs to complete the application.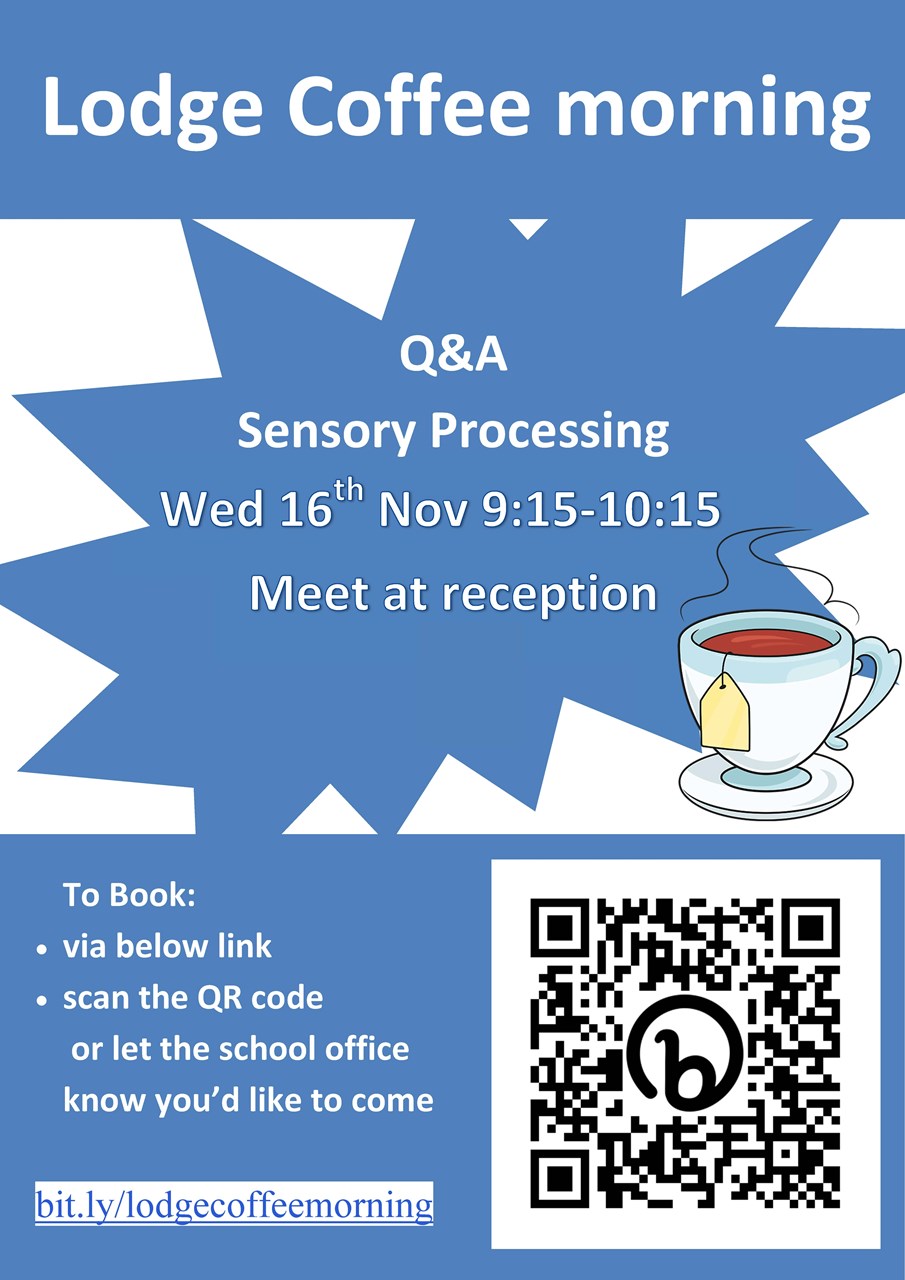 We believe that it is important to celebrate achievements. As part of our 'Good to be Green' behaviour and reward system, each week, children may be given a certificate, a gold letter from a member of staff or a certificate from Mr Dickinson or Miss James. Here is a list of some of the children who have received an award this week:
Good to be Green Core Value Awards
Gurmehar
Amen
Toria
Signija
Rumaysa
Subhan
Saya
Ion
Kye
Abdul
Hannah
Ojasvi Kaur
Subhaan Mohammed
Arnuv
Nevaeh
Kerrisa
Hosi
Harper
Ayush
Patrick
Evie
Harpreet
Jasmine
Dayal
Harrison
Jessica
Faaris
Zheer
Jaivier
Owen
Siya
Taqi
Sukhleen
Holly
Zahra
Rajveer
Bilal
Tilly
Munraaj
Mahamadu
Maryam
San
Brandon
Safar
Josh
Elyes
Ibrahim
Aishah
Harman
Mubarak
Ayan
Anna
Samir
Rylee for good behaviour
Aiyla for good behaviour
Isa for good behaviour
Manahil for good behaviour
Nevaeh S for a fantastic attitude to learning and being a role model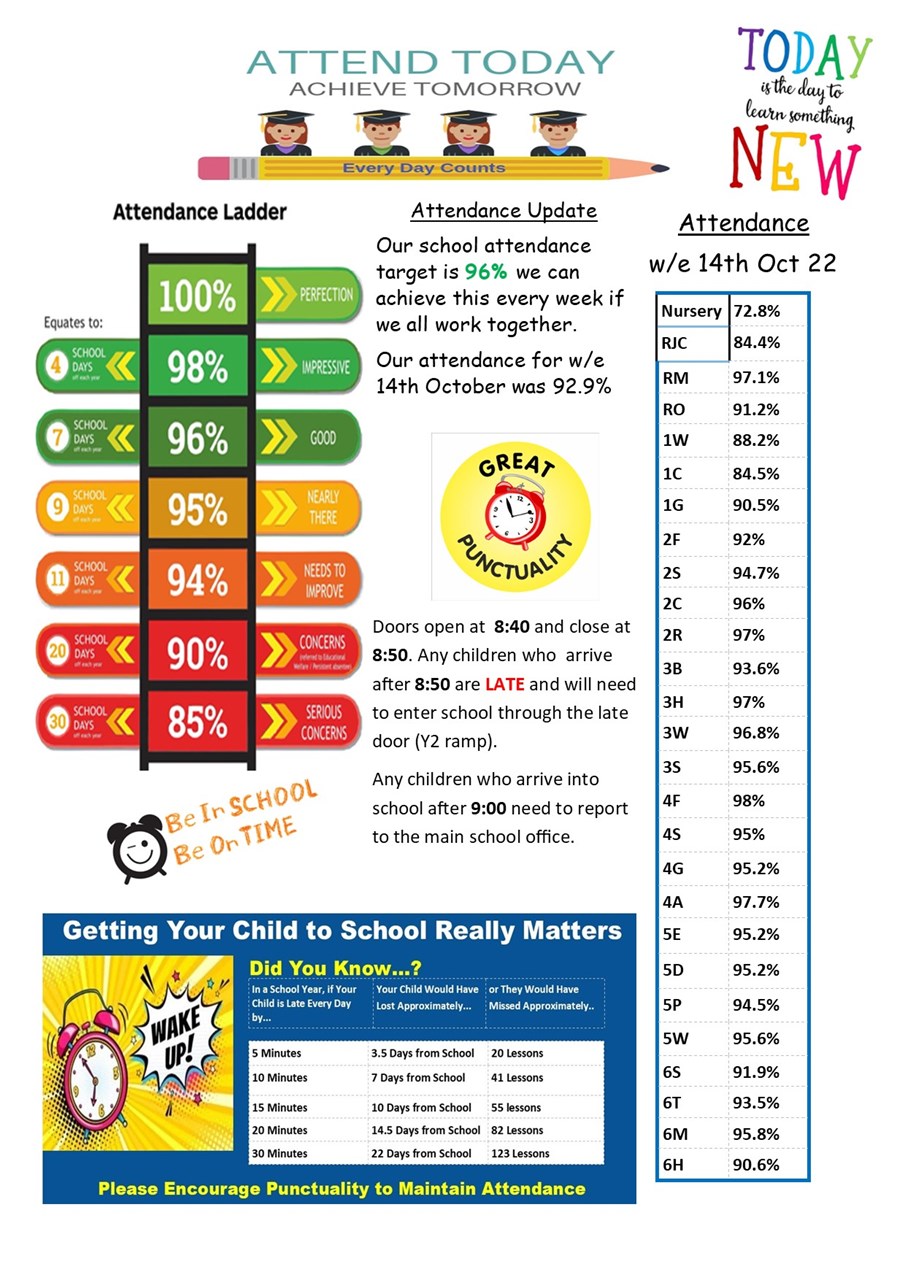 Over the next few months, we will be introducing you to the members of our Governing Body. Each governor volunteers their time to offer strategic guidance to school by:
Working with other board members to plan the school's strategic direction.

Overseeing the school's financial performance, ensuring money is well-spent.

Holding the headteacher or school leadership to account.
Our Parent Governors, Mr Brown and Mrs Hartill, are on the playground most days before and after school (look for people with a Governor lanyard!). You will hopefully also see Governors at some of the main events in school - do introduce yourself.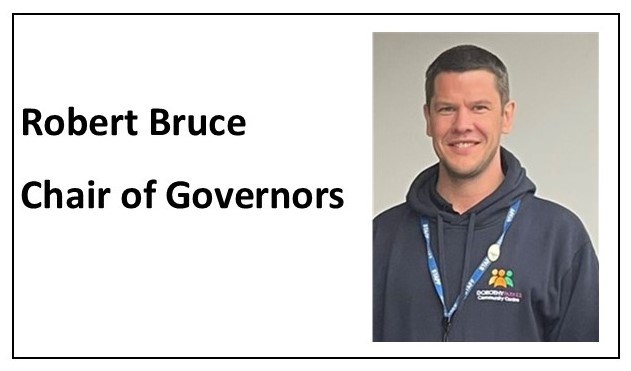 I have been a Governor at Uplands since July 2019 and I became Chair of Governors in November 2021. My link role as Governor is Safeguarding and Attendance so I regularly meet with Mrs Round to see how the school is managing safeguarding issues.
I wanted to be a Governor so that I could help have a positive impact within the school, which would filter down to families and children within the area. I lived and grew up in Smethwick, so I am passionate about the area. My day job is Chief Executive Officer at Dorothy Parkes Community Centre on Church Road so I also wanted to create a positive relationship between the school and the centre which would help benefit the local community in general.
My favourite thing about being a Governor is working with Mr Dickinson, Mrs Yeomans the Senior Leadership Team and other Governors. We all share the same passion and vision to help improve the school and provide young children in our area with the best start possible in their journey through school.
I live in Oldbury, I have a 13-year-old son, and I have worked at Dorothy Parkes Centre for five years. Prior to that I was General Manager at BUDS, a charity in Sandwell supporting people with dementia. I am a committee member/director at St Albans Community Association, Sandwell Community Hubs, Bearwood Allotments and Friends of Thimblemill Brook.
In my spare time, I enjoy playing and watching various sports and support West Bromwich Albion. I am prone to taking on fundraising challenges such as a 100 mile run, skydiving, and visiting all 92 football league grounds in 92 hours. My next challenge is the Three Peaks.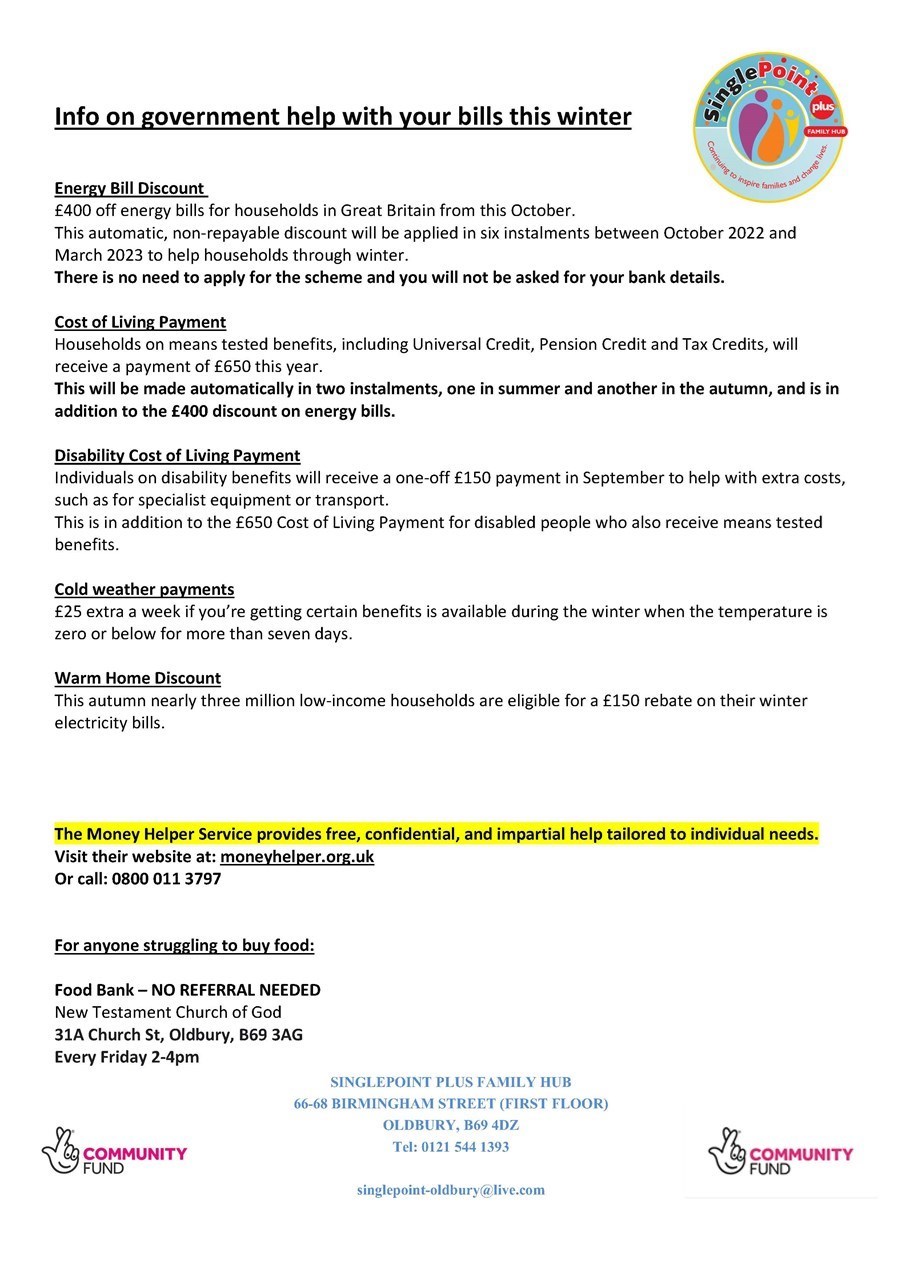 Singlepoint Volunteer Community Resilience Champions - could this be for you?
Singlepoint are looking for volunteer Community Resilience Champions. Take a look at the poster below and see if it is something that interests you. If you think it is, complete the application form below and return it to them or ask for a copy in the school office.
The Dorothy Parkes Centre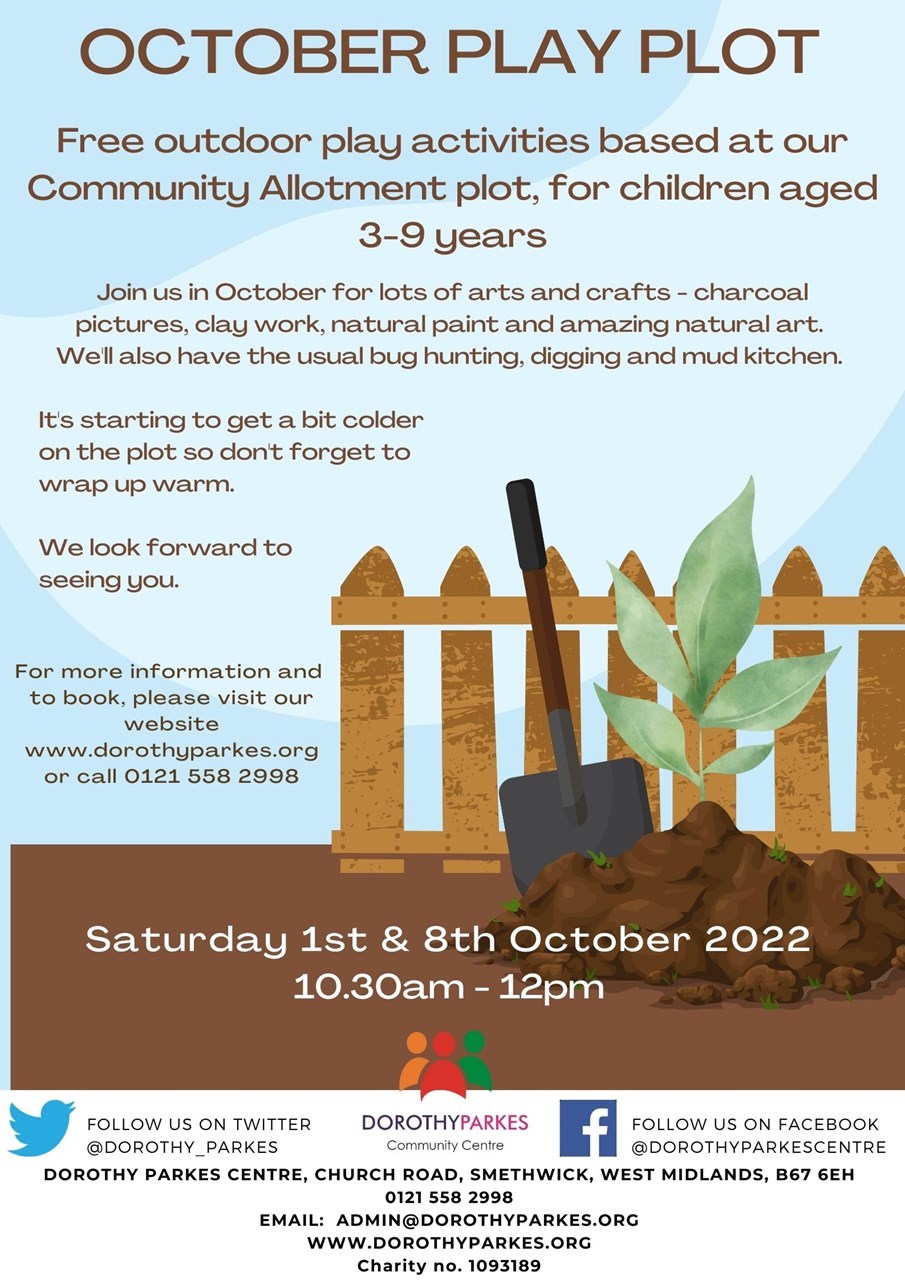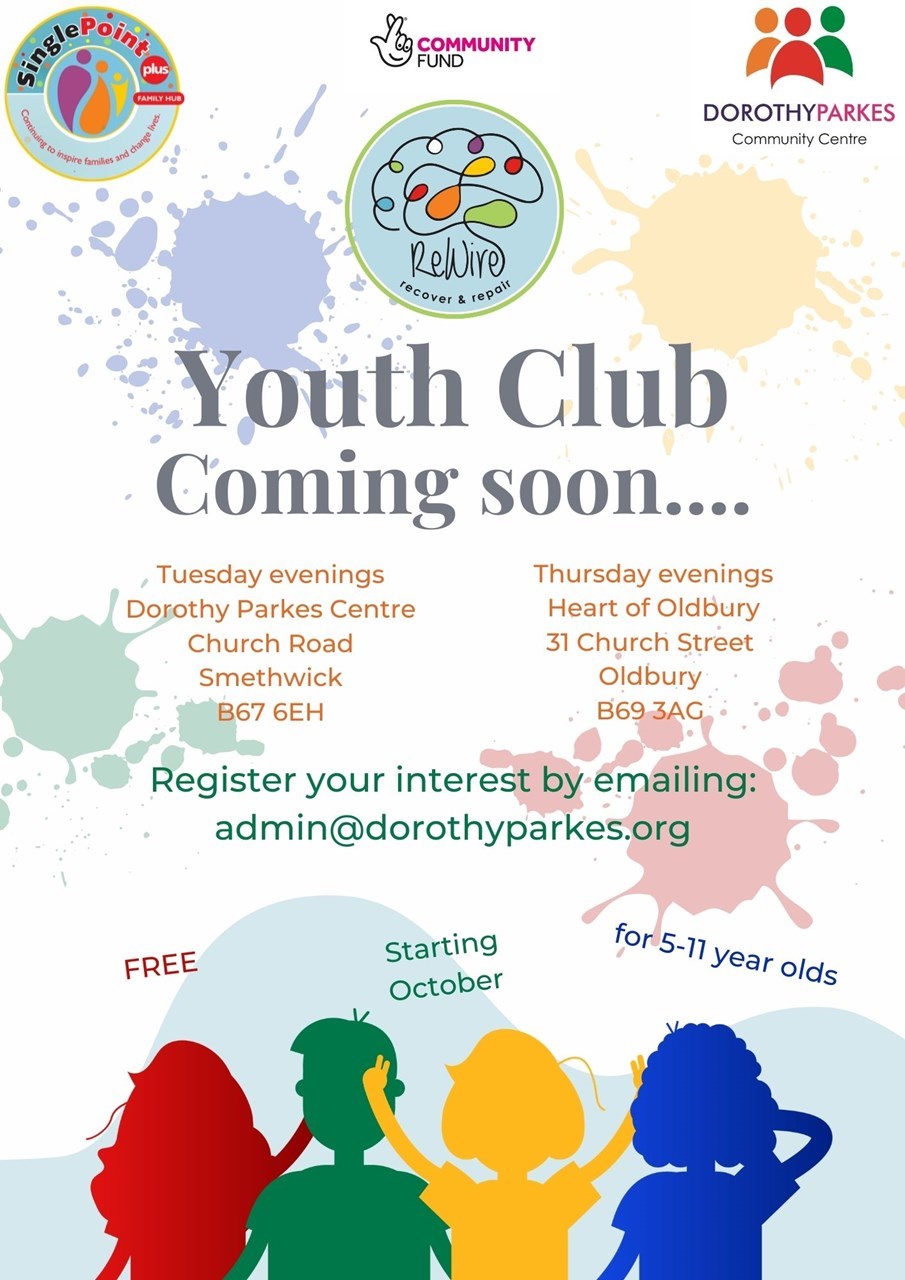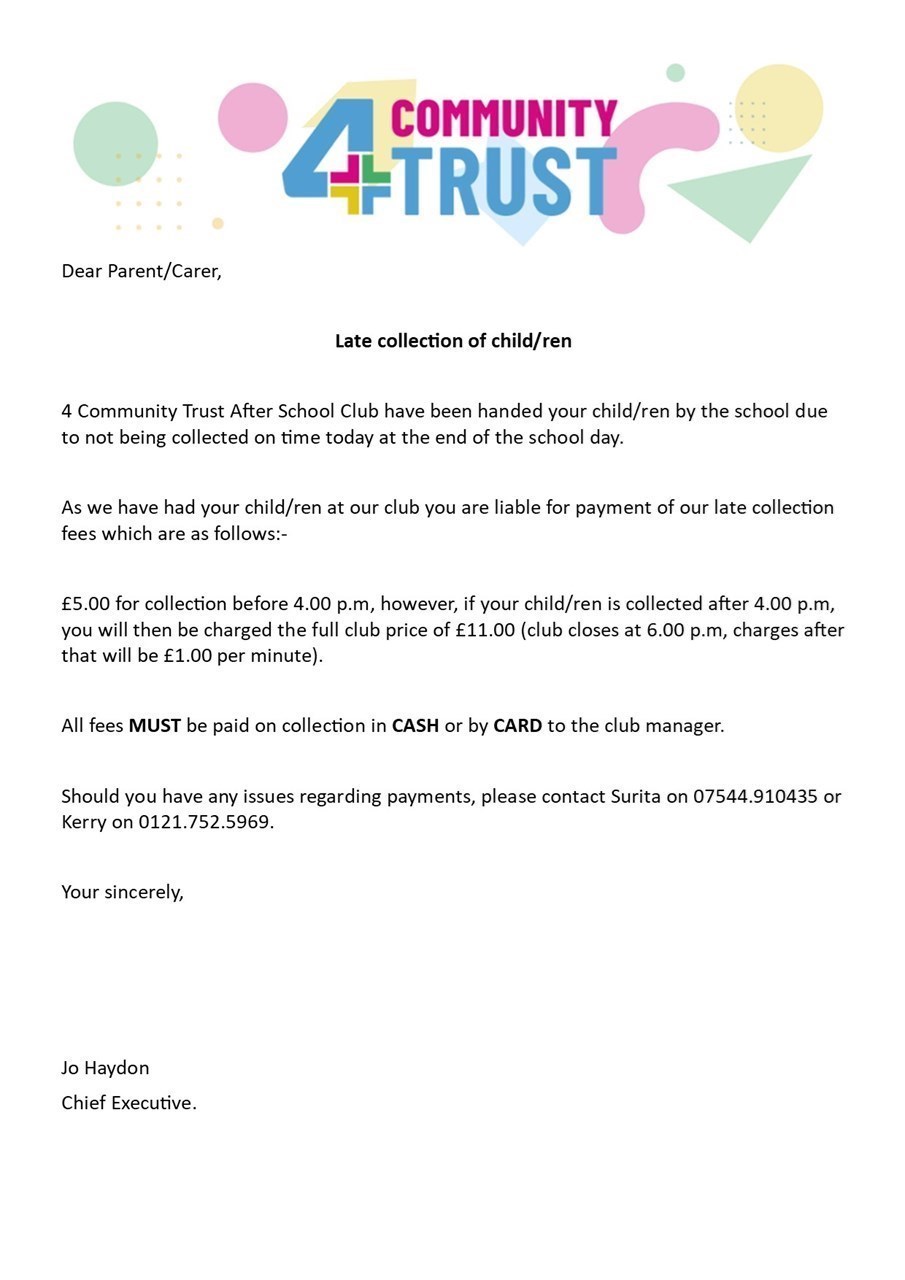 Sandwell Parents for Disabled Children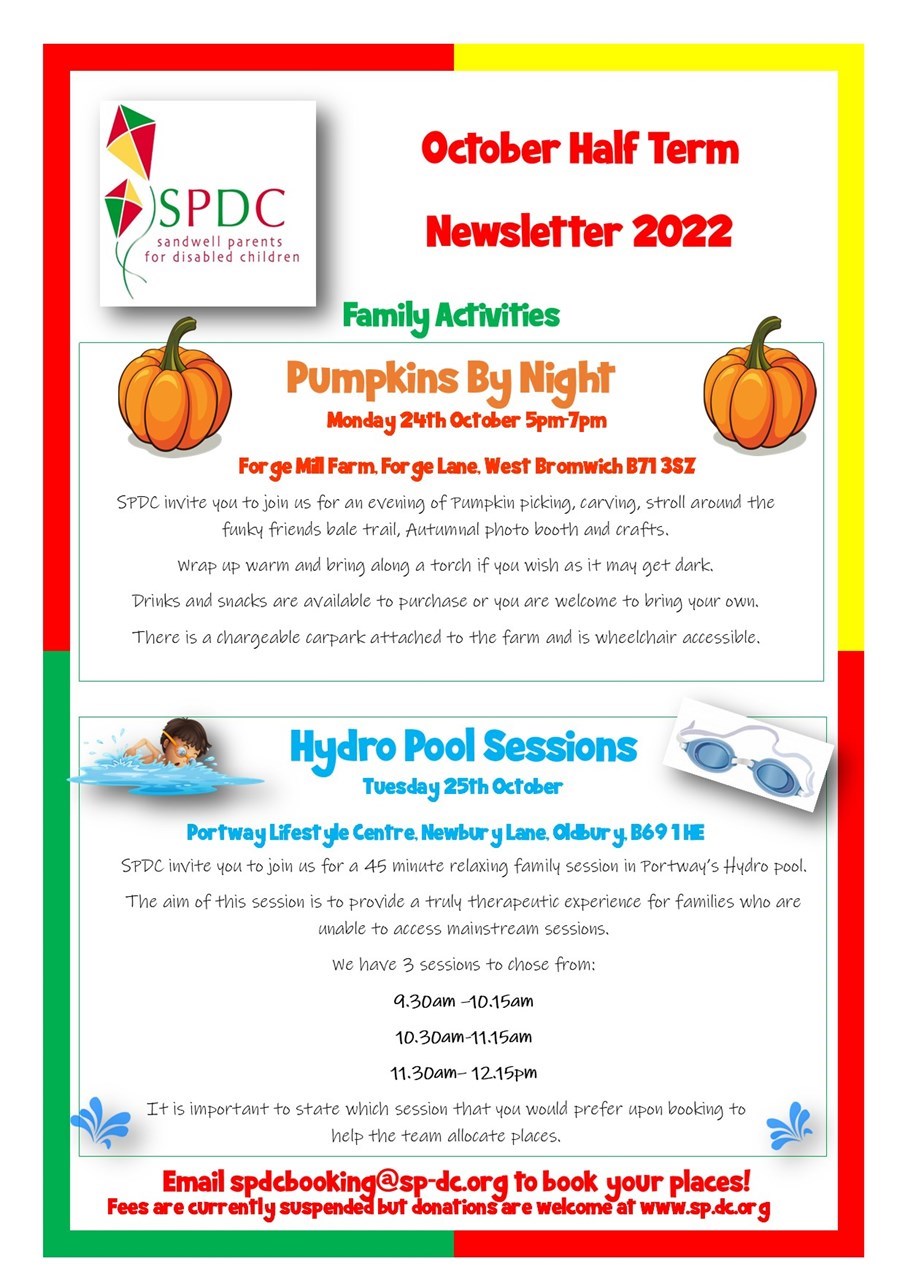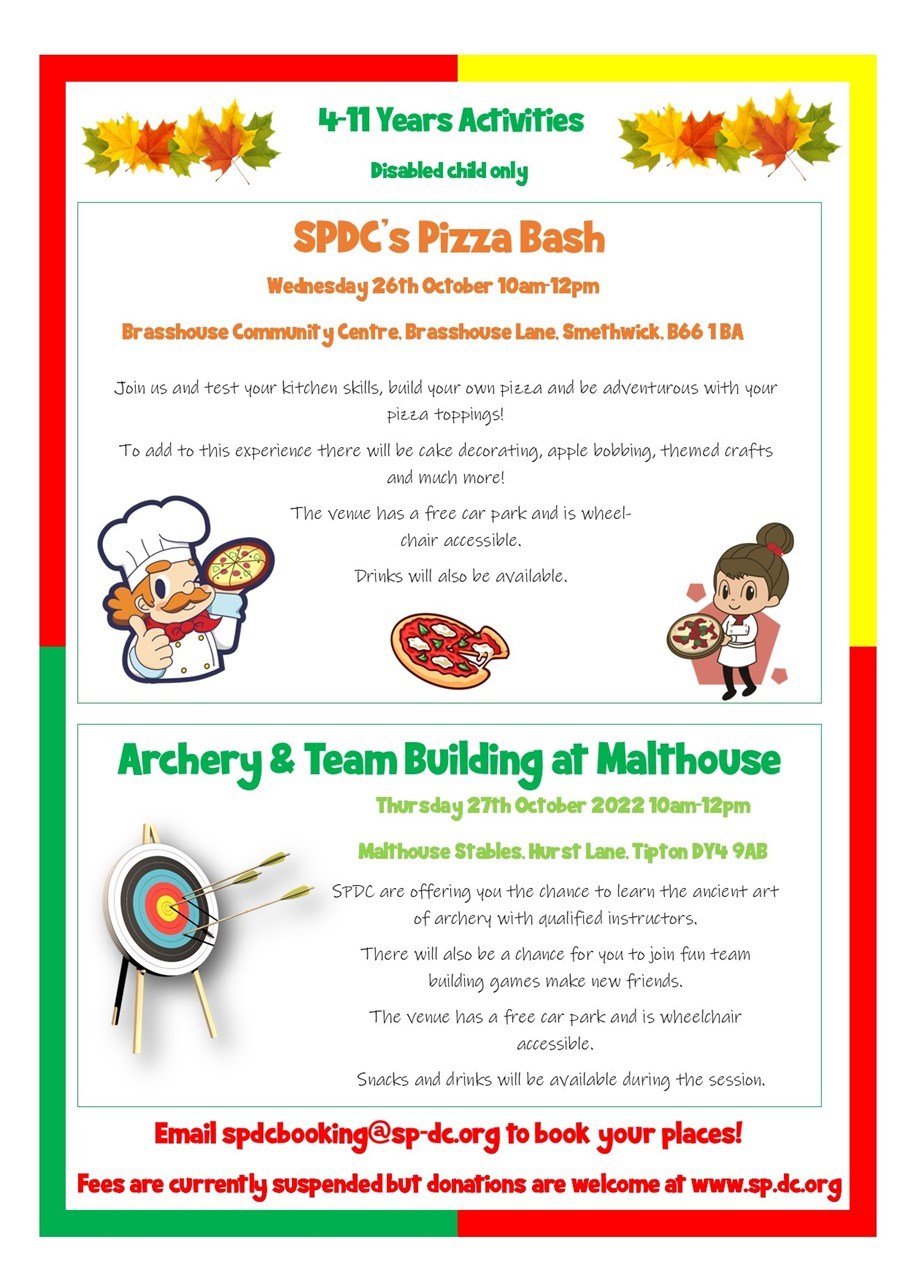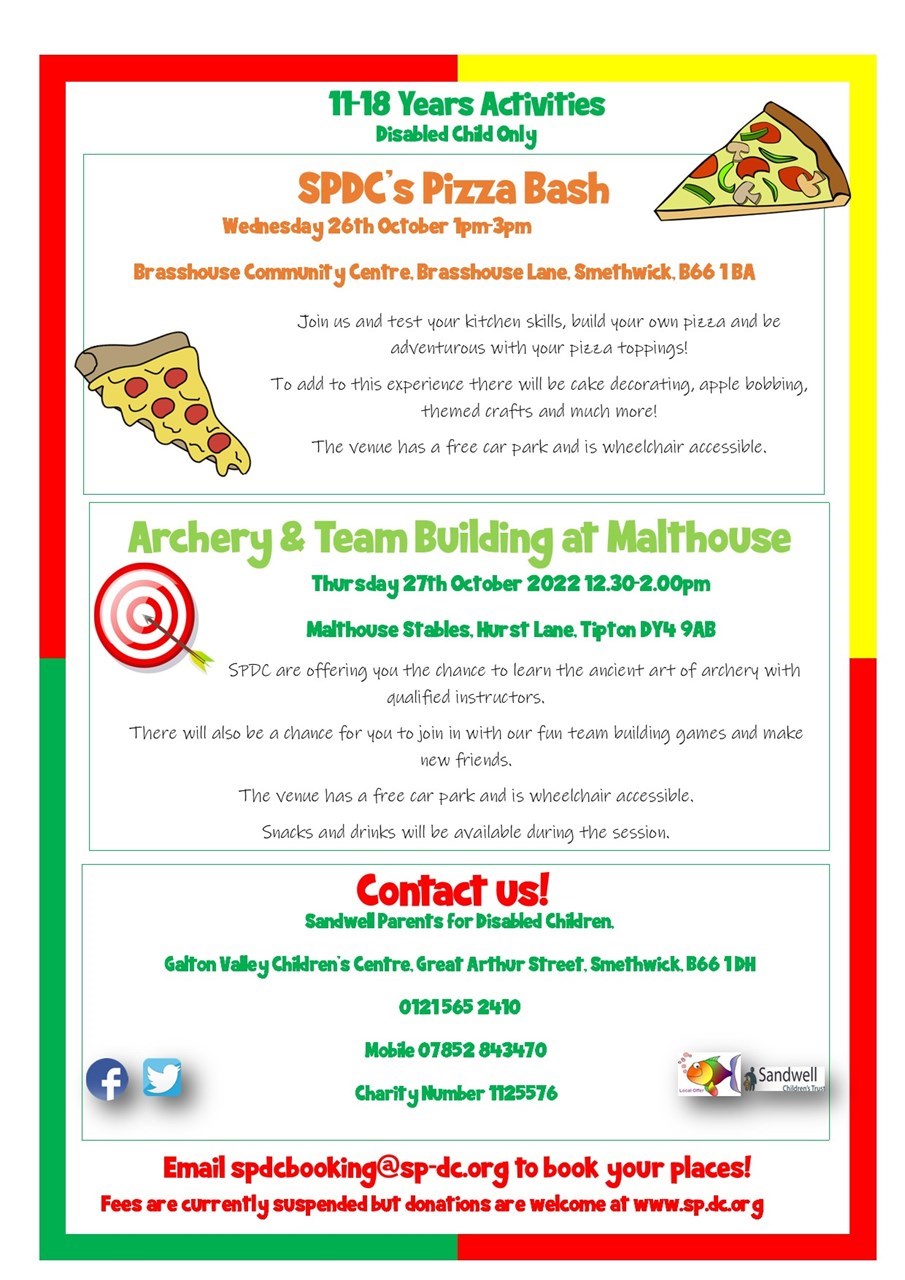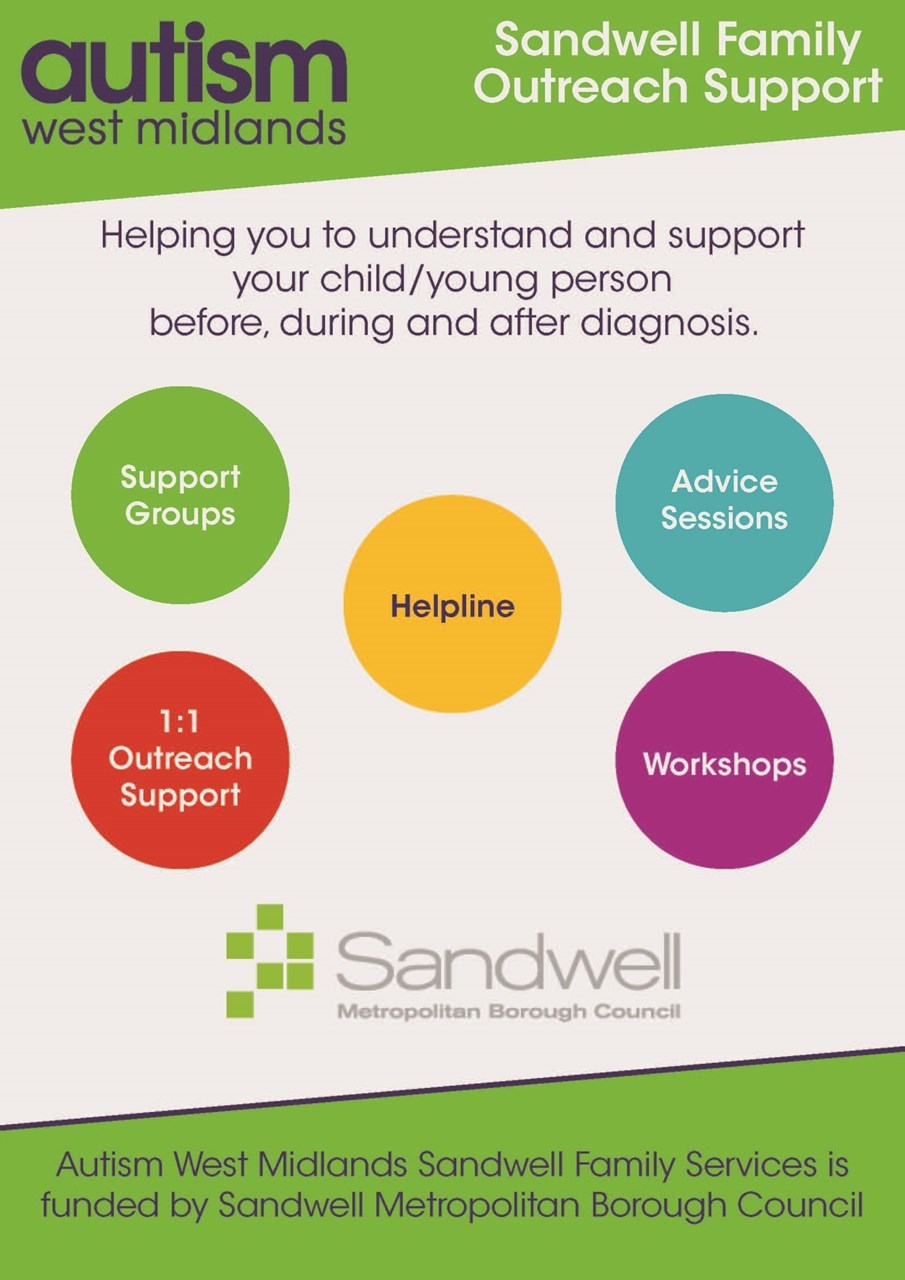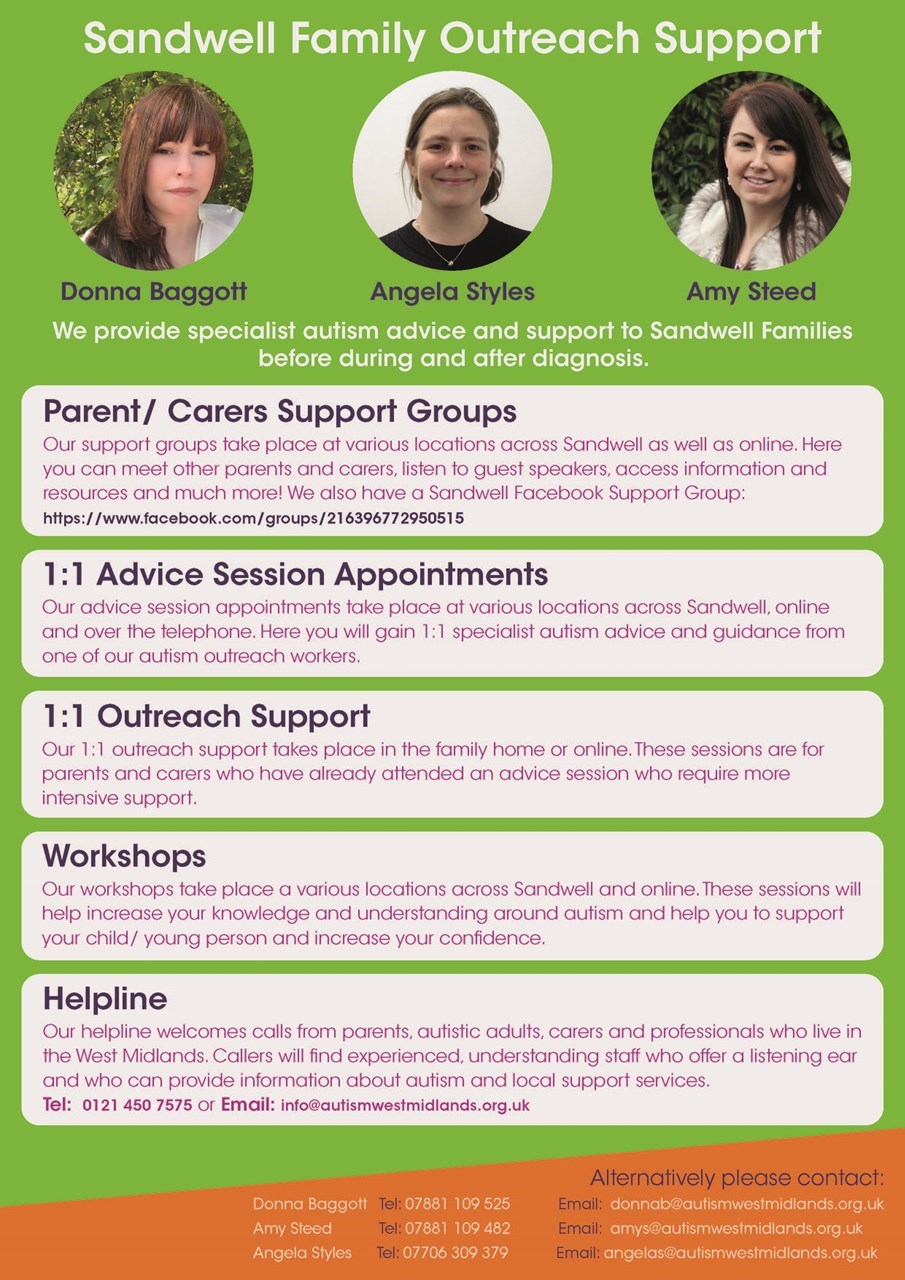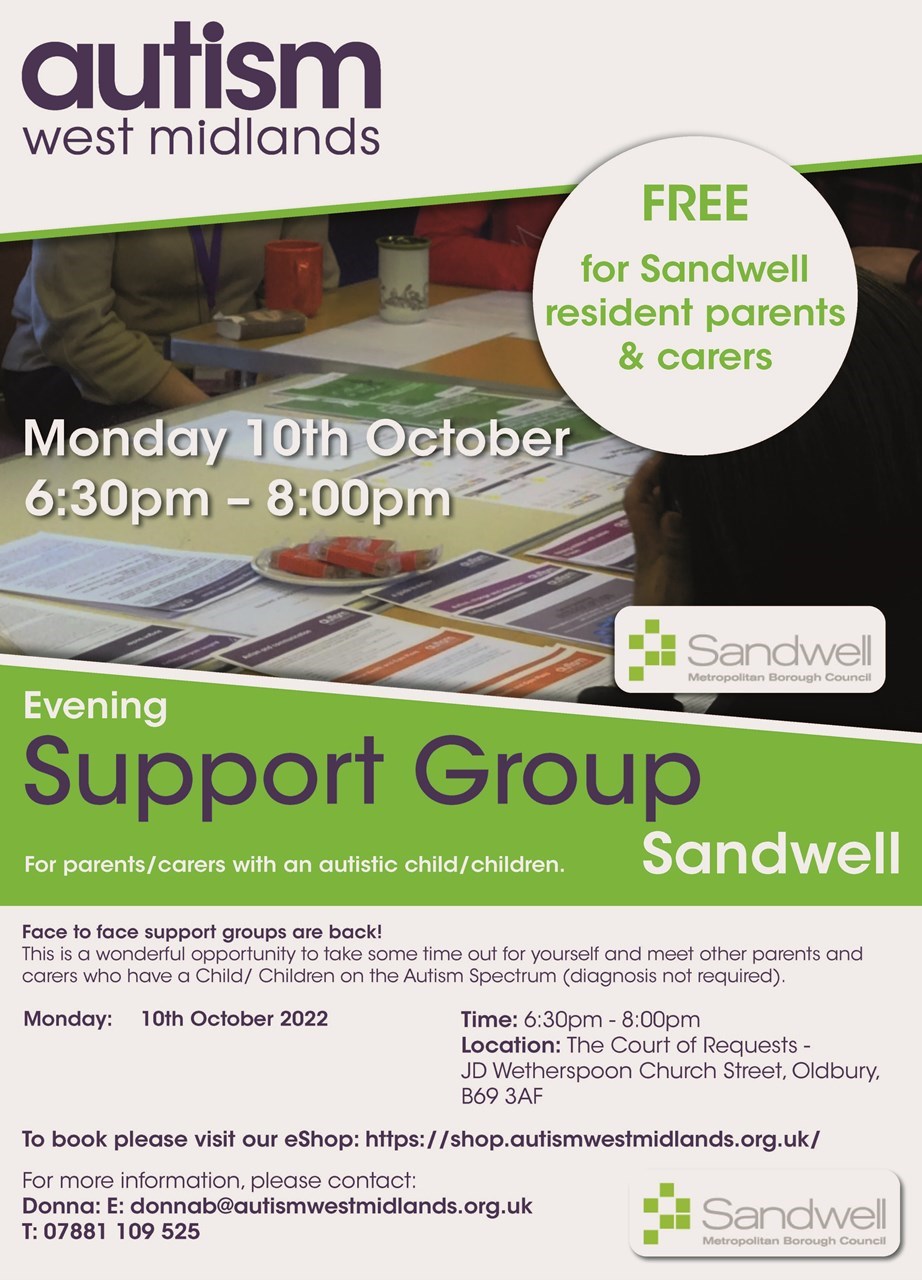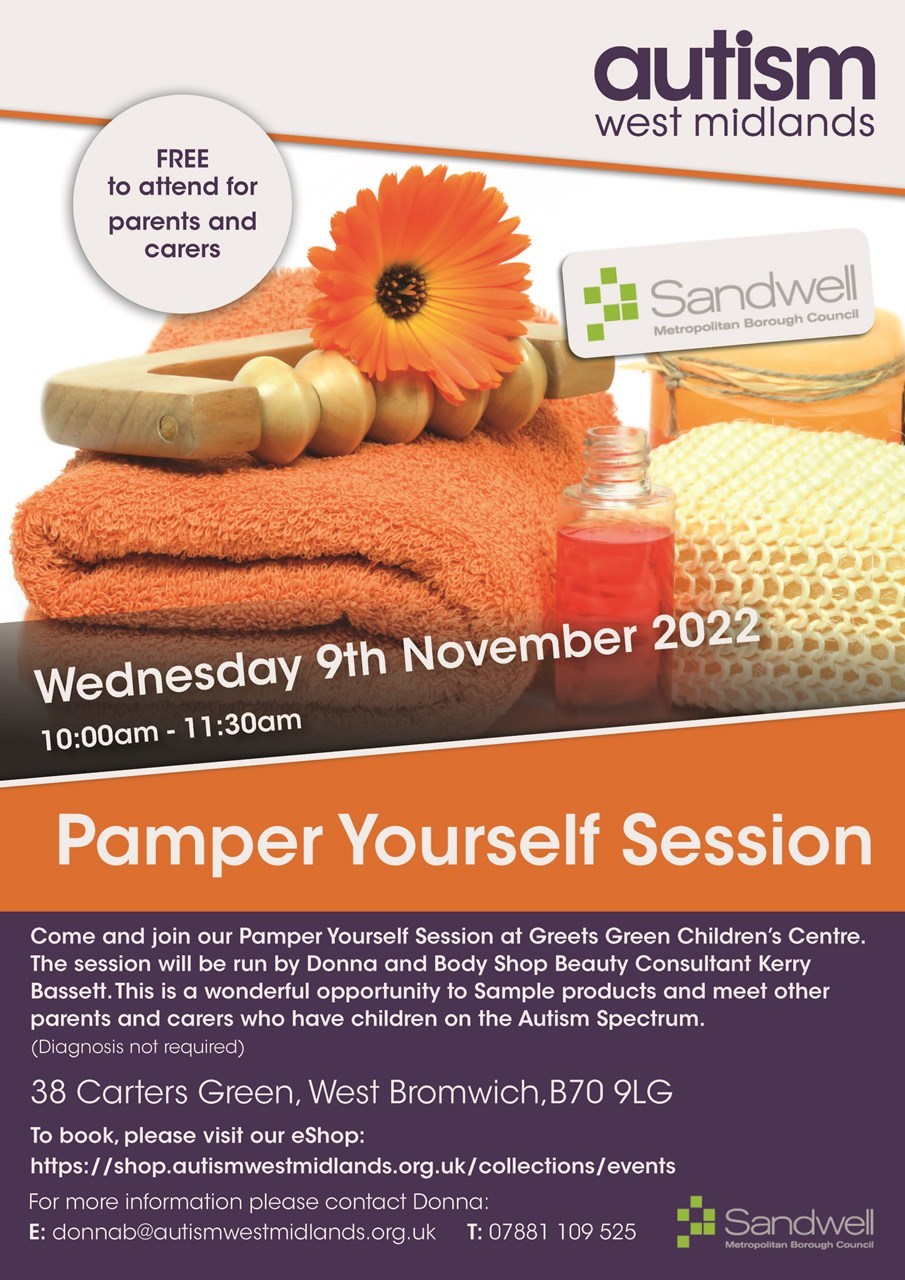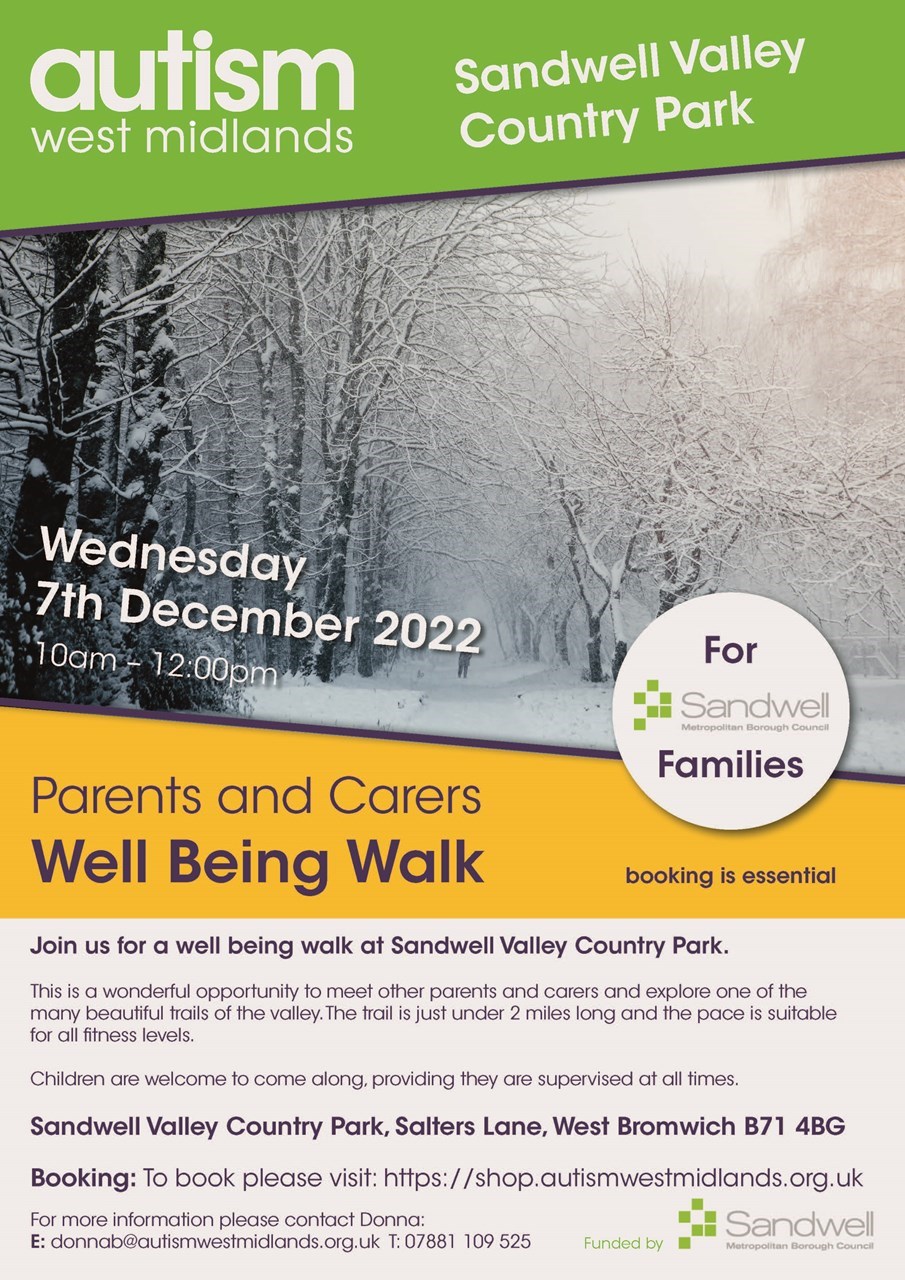 Click the links below for information on Autism West Midlands events.
Click the links below to read about the work of Barnados and events for families in Sandwell.